Mariska Hargitay Shares Images of 1 of Her 'Favorite Spots on the Planet'
Mariska Hargitay recently shared images from one of her 'favorites spots on the planet' of the Alcantara River, which is in Sicily.
Mariska Hargitay is a very successful actor with a large fan following. She's become a household name with her role as Olivia Benson in Law & Order: SVU. She recently shared one of her "favorite places on the planet." Where is it? We have all the details any fan will want to know.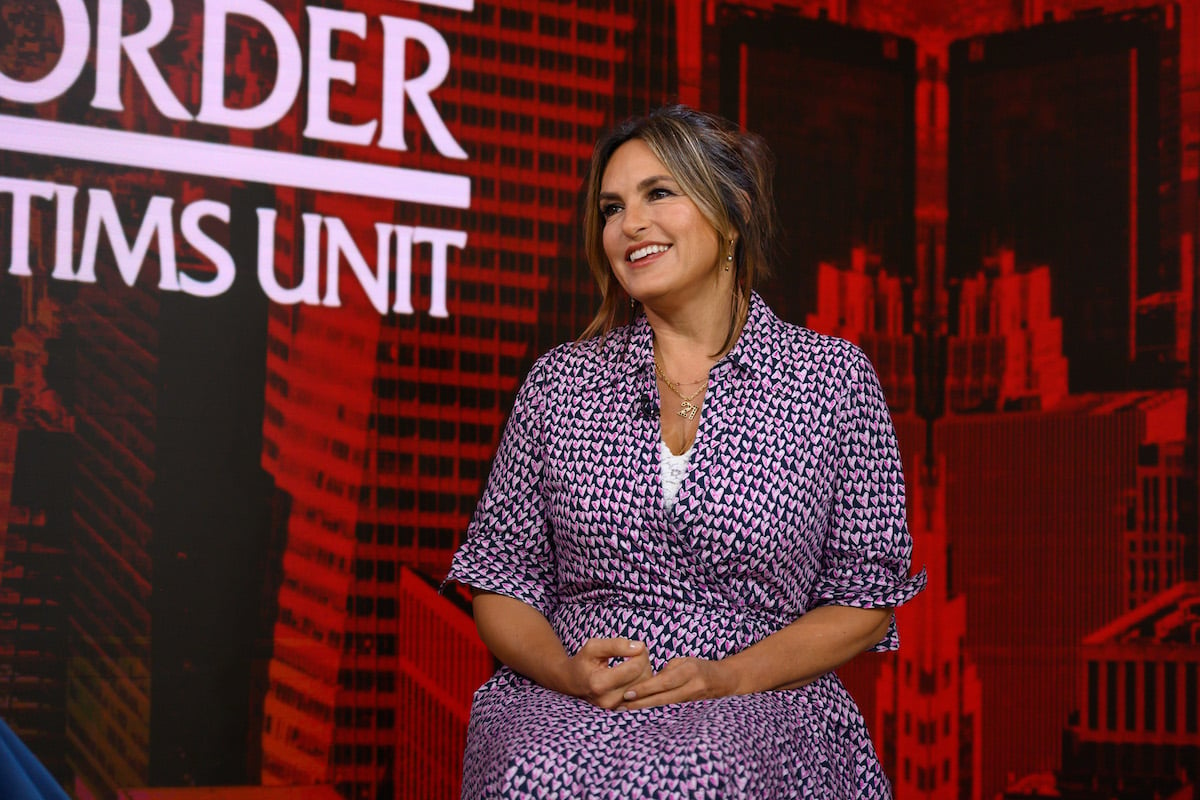 Mariska Hargitay on 'Law & Order: SVU'
The accomplished actor who has become synonymous with her role as Olivia Benson has been on the series since the very beginning in 1999. Since then, her character has grown from a detective to the Captain of the squad, working her way up the ranks for 22 seasons. All the while getting justice for countless survivors over the years. Fans have watched Benson grow, and it's been a nice thing to see.
But she hasn't just achieved household status through the series. Hargitay, who turned 57 on January 23, actually met her husband, Peter Hermann, an actor, on the set of SVU in 2002. The couple was married in 2004, and they have three children together named August, Amaya, and Andrew, and reside in New York.
Mariska Hargitay shares images of 1 of her 'favorite spots on the planet'
Earth Day was April 22, 2021, and Hargitay recently shared images from one of her "favorite spots on the planet" on her social media, and they're a must-see for fans. The first photo shows Hargitay wearing a white dress with red accents as she clutches her purse with a hat on her head with her mouth wide open. From her thighs down she's in water in the Alcantara River, which is in Sicily, and surrounding her is the gorges the place is known for in what looks like the Alcantara Gorge. It comes from lava that came from Mount Etna according to My Guide Sicily. Behind Hargitay the sun peaks out, which isn't as noticeable in the gorges of stone in unique shapes and designs. The next three photos are stones shaped in different patterns from the Alcantara River, and it's truly a unique sight.
Hargitay wrote the name of the place out differently in her caption of the post. She captioned the post on Instagram: "I'm joining @NatGeo on this Earth Day and celebrating one of my favorite spots on the planet! This is me chilling—freezing, actually!—in the Incantara River in Sicily. Breathtaking walls of stone, carved by time. Show your love for the planet by sharing a spot you care about. #ShareYourSpot #LikeAWallMadeOfToes."
Fans react
Fans had a lot of thoughts when it comes to Hargitay's post. Over 95,000 people like the post and over 700 commented on it. Fans didn't hold back, and they seem to like what they see.
"Amazing and beautiful. ❤️🥰❤️," a fan expressed in the comments.
One fan is going to put the spot on their bucketlist, and we're right there with them. "Bucketlisting this location fo sho! 😍," they said.
Another fan said, "Awwww what a beautiful pic 😍."
Other fans said things like, "Okay, that's super pretty!!! ❤️," and "That's such a great amazing pic ❤️❤️❤️."
"Amazing…👏👏👏," another fan weighed in.
Fans seem to appreciate Hargitay's post of one of her "favorite spots on the planet." It's a beautiful and unique place the world has to offer.