Mariska Hargitay Shares Colorful Mask Selfie With Her Husband, Peter Hermann, Fans React
Mariska Hargitay is known as a successful actor for her role as Olivia Benson in Law & Order: SVU. It's also how she met her husband, fellow actor Peter Hermann. Hargitay recently shared a colorful mask selfie with Hermann, and it's something fans will surely want to see.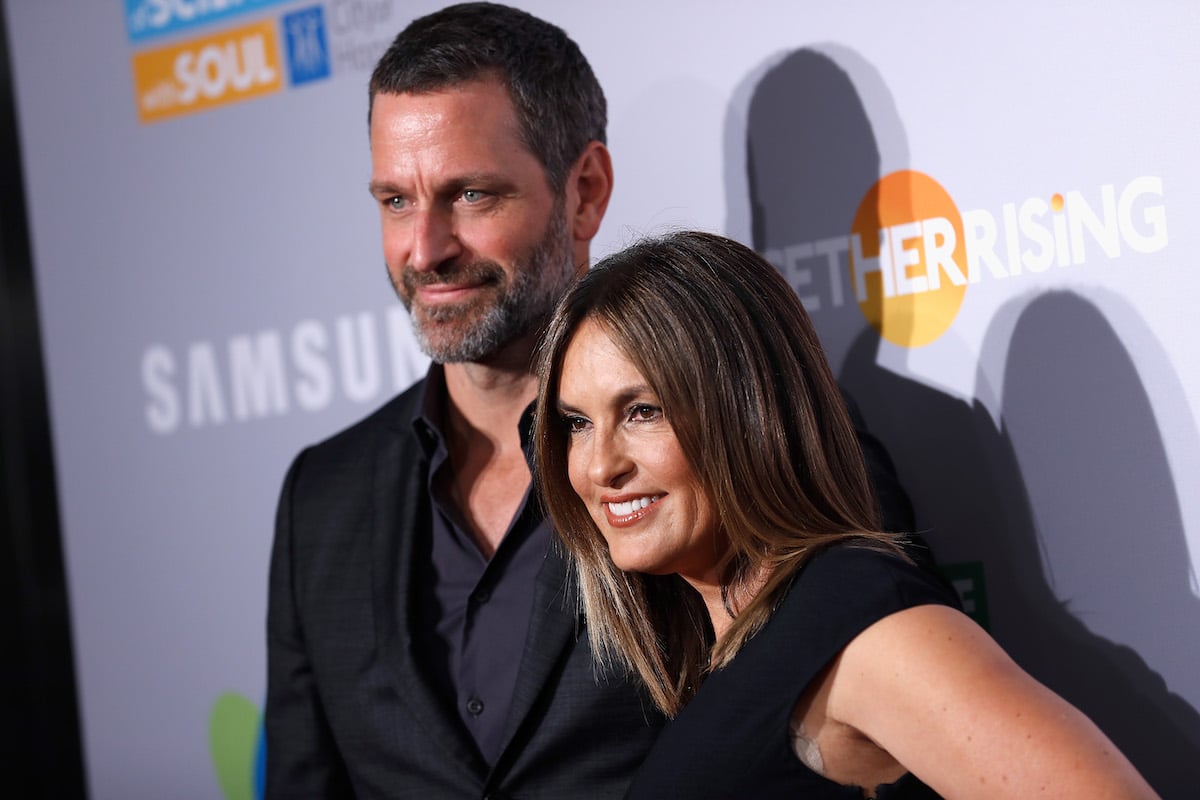 Mariska Hargitay and Peter Hermann
Since the very beginning of SVU, Hargitay has been on the series. Her character worked her way up the ranks from detective to the captain of the squad. Hargitay actually met her husband on the show. Hermann played a defense attorney named Trevor Langan, and the two met on the set in 2002. Their first date was to attend church together after Hermann asked Hargitay out. Hargitay spoke with People in 2019 about their first date. She realized during the service that Hermann was "the one."
"We went to church together, and it was like getting hit with a lightning bolt," Hargitay revealed. "I just started sobbing. Peter thought I was crying because I was so moved by the service. No, it was because I was just overwhelmed, realizing he was the one."
The couple were married in 2004, and they have three children together: August, Amaya, and Andrew.
Mariska Hargitay shares colorful mask selfie with her husband, Peter Hermann
RELATED: Mariska Hargitay Reveals the 'Odd Jobs' She's Had in the Past
On June 2, 2021, Hargitay shared a photo with her husband, Hermann. In the selfie, Hargitay's hair is down and in her face as she wears a cute face mask in white with red hearts printed on it. Next to her side is her husband, who has on glasses and a colorful mask with flowers including in the colors yellow, green, red, pink, and black. Hargitay appears to be wearing a white ensemble while her husband wears a dark-colored shirt. Their heads are pressed together in the sweet moment, and the ceiling can be seen overhead. The two could have been watching the New York Knicks play at Madison Square Garden according to Hargitay's caption.
Hargitay captioned the post with: "Go @nyknicks @thegarden !! ❤️❤️❤️."
Fans react
Over 91,000 people liked the post, and over 900 commented on it. What are fans saying? They seem to appreciate the post by Hargitay.
"Ion know nothing about sports, but I do know that I'm look at the hottest couple of the game. Tell the coach to get some cold water cause y'all might start a fire," a fan wrote in the comments.
One fan said, "They're so cute🥺❤️," and they can't be the only ones that feel that way.
"You are the moment," a fan added.
Some fans put the celebrities' names together to form "Petska." "My Petska heart is happy 💕," a fan said, while another wrote, Petska 😍😍."
"Petska attendance is the only reason I care about sports, tbh. 🏀🧡," a fan also said.
While another fan said seeing them "made" their "day." "Awww y'all are sooo cute made my day to see you love birds," they said.
It's always nice to see posts like this from our favorite celebrities, especially Mariska Hargitay and Peter Hermann.