Mariska Hargitay Shares Photo With Her Husband, Peter Hermann, Fans React: 'You Guys Are the Cutest'
Mariska Hargitay, who is known for her role as Olivia Benson in Law & Order: SVU, actually met her actor husband through the show. Peter Hermann and Hargitay have been together for a number of years, and they have three children together.
Hargitay recently shared a sweet photo with her husband, Hermann, and fans reacted to it. We have all the details to know.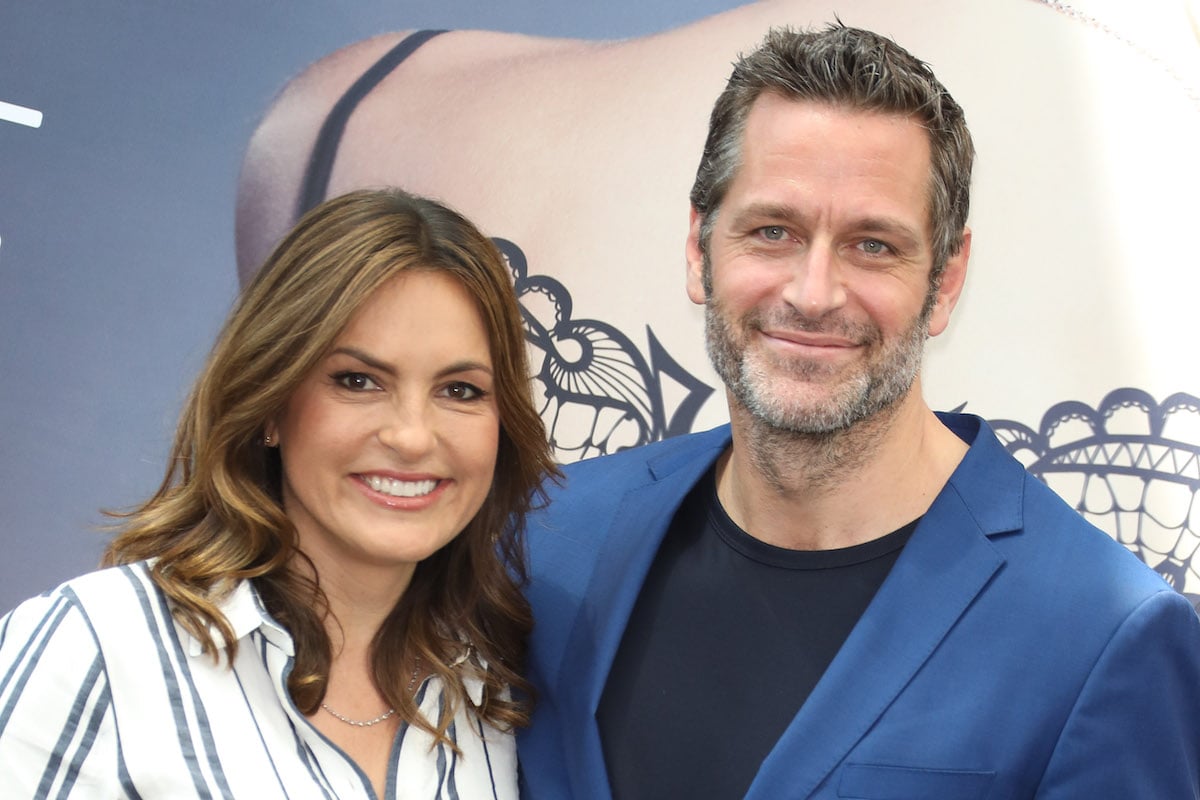 Mariska Hargitay shared a photo with her spouse, Peter Hermann
Hargitay met Hermann through the series SVU. Hermann played a defense attorney named Trevor Langan, and they met on the set in 2002. The couple went on to marry in 2004, and they have three children together: August, Amaya, and Andrew.
On June 29, 2021, Hargitay shared a photo on Instagram of herself and Hermann, and it's a must-see for fans. In the post, Hermann and his wife can be seen together. Most of Hargitay's face, which has a smile on it, is visible in the shot on Hermann's chest. However, the rest of her isn't photographed. Hermann is next to her while wearing a white shirt and a smile on his face. Their heads touch in the sweet moment, and a blue sky can be seen in the background as well.
RELATED: Mariska Hargitay Reveals the 'Odd Jobs' She's Had in the Past
Hargitay captioned the post: "He's home. 🥰." Over 159,000 people liked the post, and over 1,700 people commented on it.
Fans react
As can be expected, fans have a lot of opinions about the post, and they seem overwhelmingly positive about it.
One fan thinks Hargitay and Hermann are "just meant to be together." "I will never get tired of this couple, they are just meant to be together 💖🥲," they said.
"You guys are the cutest 😍❤️," another fan added.
One fan wrote in the comments, "Not to be dramatic, but this is the cutest thing I've ever seen in my life."
Another fan says they "are so perfect." "My loves!" the fan said. "You guys are so perfect ❤️."
"I love seeing you happy," a fan wrote. "I love this so much🥺."
Other fans had comments like, "Beautiful photo ❤️" and, "Y'all make my heart glow 🥺❤️."
Mariska Hargitay shares colorful mask selfie with her husband, Peter Hermann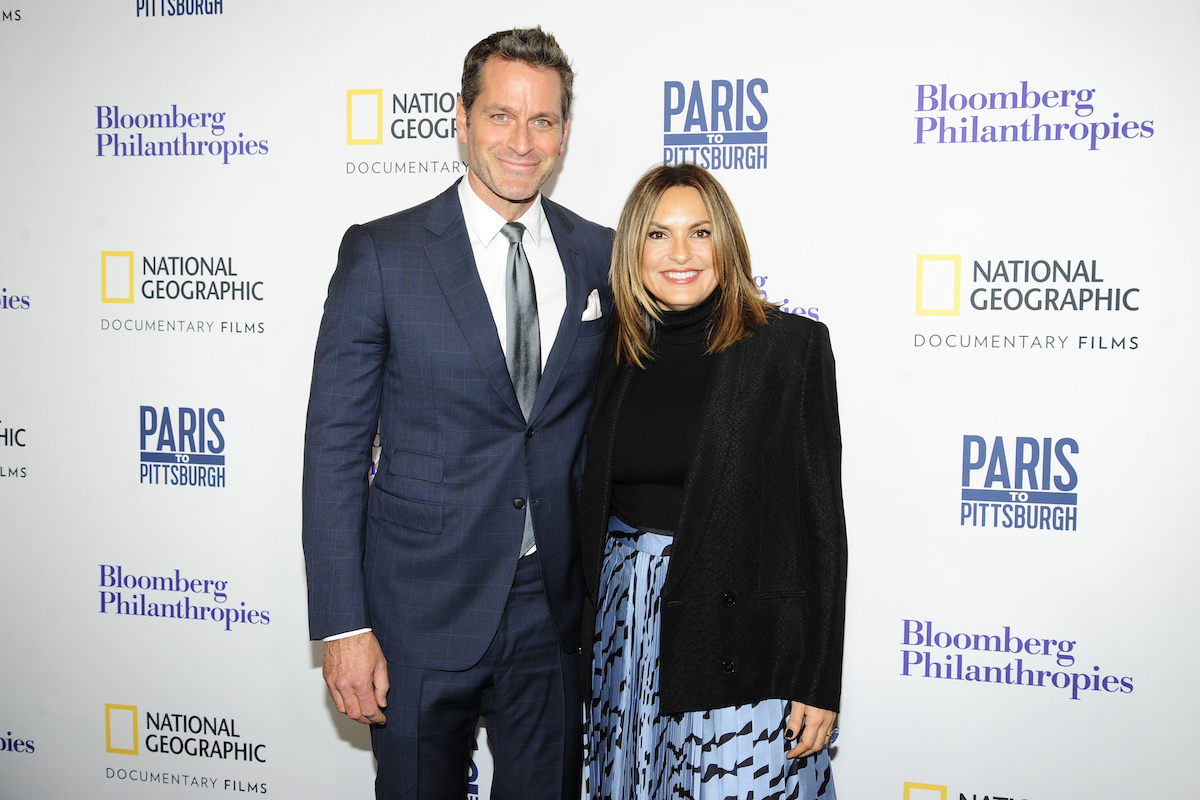 On June 2, 2021, fans were treated to another photo of Hargitay by her husband's side. In the selfie posted on Instagram, Hargitay's hair is down and in her face as she wears a cute face mask in white with red hearts printed on it. Next to her is her husband, who has on glasses and a colorful mask with flowers in the colors yellow, green, red, pink, and black.
Hargitay appears to be wearing a white ensemble, and her husband has on a dark-colored shirt. Their heads are pressed together in the sweet photo-worthy moment. They were watching the New York Knicks play at Madison Square Garden according to Hargitay's caption. The stadium ceiling can be seen overhead in the photo as well.
Hargitay captioned the post with: "Go @nyknicks @thegarden !! ❤️❤️❤️." Over 101,000 people liked the post, and over 1,000 commented on it.
It's always great to see pictures of Mariska Hargitay and her husband, Peter Hermann.