Mark Hamill Could Be About to Reprise Another Iconic Role in an Upcoming Movie
Mark Hamill might have said goodbye to Luke Skywalker, but the 'Star Wars' icon could be set to reprise another iconic character in an upcoming sequel.
The Mandalorian arrived just in time to take the Star Wars saga in a fresh new direction. After nine movies focused on the Skywalkers, even Mark Hamill admits it's time to explore other corners of the "galaxy far, far away." While the actor has no plans to return to Star Wars, he could be getting ready to reprise another iconic character.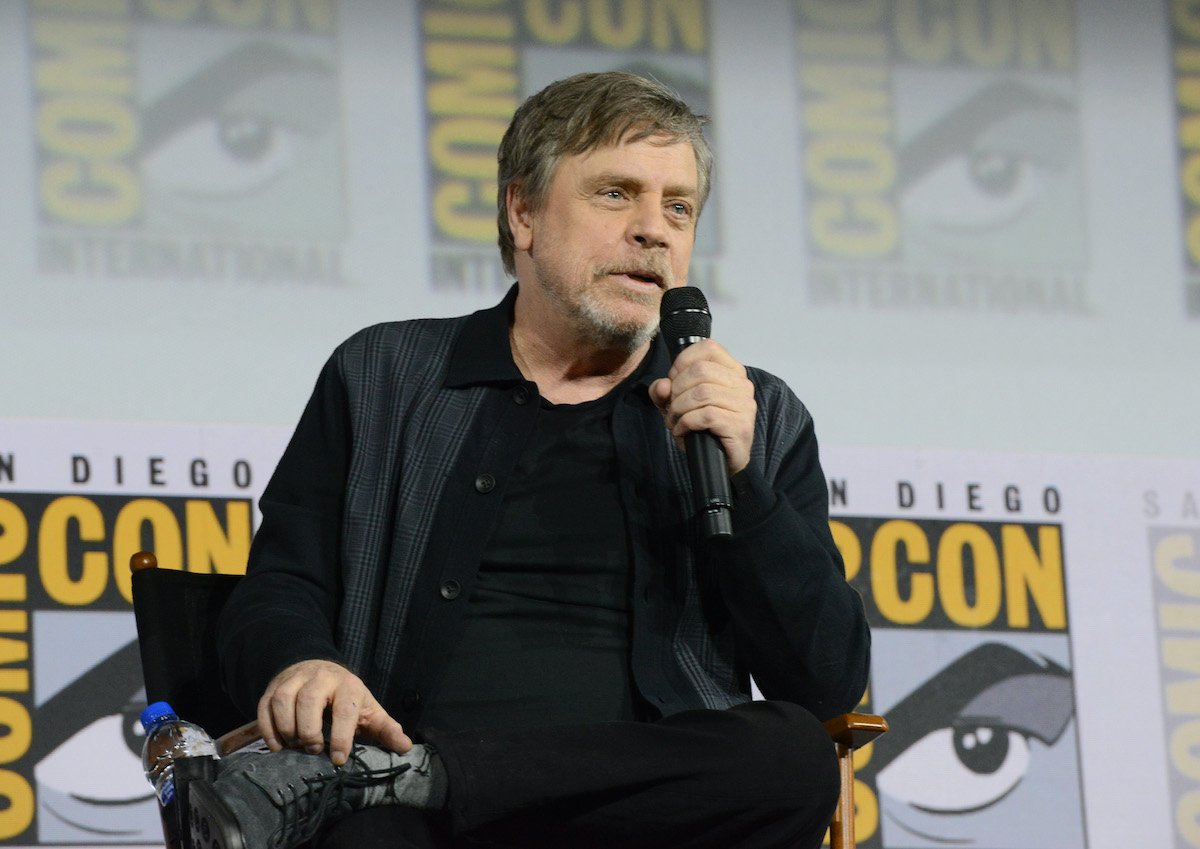 Mark Hamill has officially moved on from 'Star Wars'
Just a few months after Star Wars: The Rise of Skywalker hit theaters, Hamill confirmed the 2019 movie marked his final appearance as Luke Skywalker. The actor's breakthough role was playing the hero in the original trilogy. Then in 2015, he returned for the sequel trilogy. Even if fans were divided on Luke's story, Hamill proved to be an asset to the new movies.
In fact, he even secretly lent his voice talent to several other characters throughout the Disney era Star Wars movies. Hamill might be done as Luke, but it's possible he could still pop up in voice roles in the future, fans hope. In the meantime, Hamill — whose second most famous role is voicing the Joker — could be about to play another iconic villain for the second time.
A 'Child's Play' sequel is reportedly in the works
Most hardcore Child's Play fans balked at the notion of a remake. After all, series creator Don Mancini has continued to make movies featuring the killer doll Chucky. Most recently, longtime star Brad Dourif voiced the character in 2017's Cult of Chucky. Yet, the Child's Play remake — featuring Hamill stepping in to voice Chucky — hit theaters in 2019.
Now, according to We Got This Covered, a sequel is currently in the works. The original 1988 movie spawned six sequels. So it's not surprising those involved would want to continue the remake. At this point, no cast or crew are attached. But Hamill's casting was one of the standout elements of the movie. So it's likely that — if a sequel happens — he'll be the first signed on.
Chucky fans have two versions of the character to choose from
Longtime Chucky fans might still be resistant to the remake and any upcoming sequels it inspires. But the 2019 Child's Play did earn $44 million worldwide against a $10 million budget. So it makes perfect business sense to invest in a follow-up with Hamill's version as soon as possible.
At least Child's Play purists have another option for fresh content. Mancini and Dourif are re-teaming for a 10-episode TV series titled simply Chucky. Unlike the new films, the show continues the story of the original movies. The series is set to debut on Syfy sometime in 2021.