Mark Ruffalo May Be Vying for an Oscar With Role Following MCU Run: 'Newsflash'
Mark Ruffalo is widely known for portraying Hulk in the Marvel Cinematic Universe. First appearing in 2012's The Avengers, the character is one of the most pivotal players in the franchise, and while Endgame left his fate in the landscape undetermined, recent news suggests that he is in talks to reprise Bruce Banner in the Disney+ series, She-Hulk. However, when all is said and done, and Ruffalo bids farewell to the MCU, what is on the agenda? What is next for Mark Ruffalo?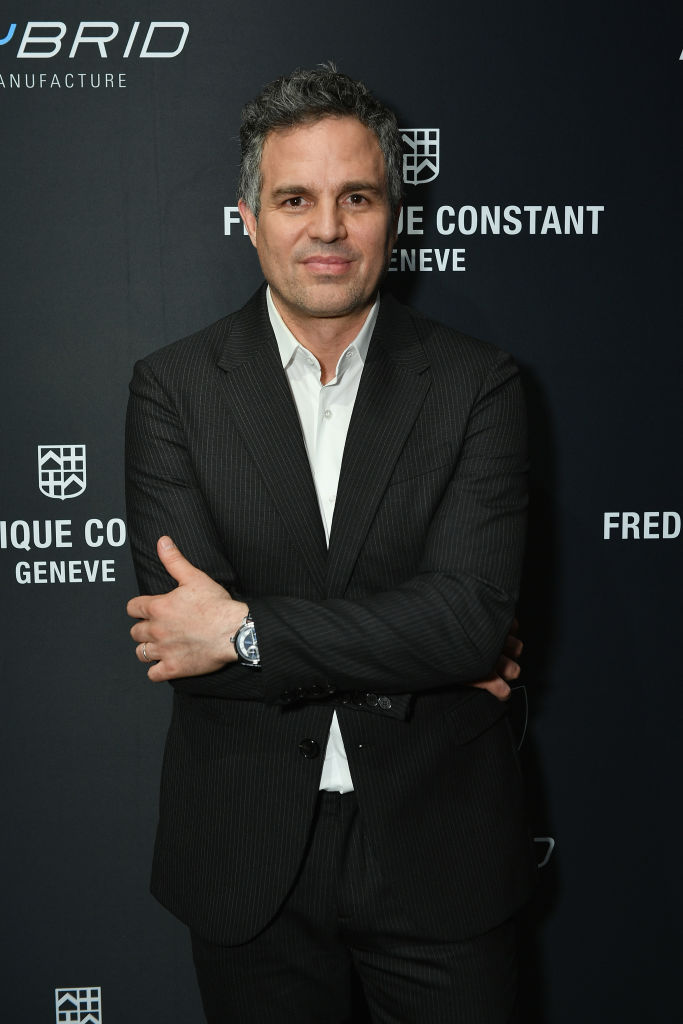 Based on the three-time Oscar nominee's (Spotlight, Foxcatcher, and The Kids Are Alright) current IMDb profile, it looks like the actor may be looking to snag the most coveted prize in Hollywood at last; will the fourth time be the charm? 
Mark Ruffalo is set to star in Newsflash, taking on the role of famous American Television Producer Don Hewitt alongside Chris Pine, who will lead the movie as Walter Cronkite. The film will hone in on one of America's most heartwrenching historical moments: the assassination of President John F. Kennedy. Newsflash does not yet have a release date, but the movie will focus on November 22, 1963 (and possibly the surrounding days), highlighting Cronkite's most difficult reporting task in life: announcing to the world President Kennedy's assassination in Texas. 
And though Ruffalo will not be the lead, he stands a good chance at winning the Oscar for Best Supporting Actor, as playing real-life people tends to work well for actors who want some award recognition. 
The obvious relationship between biopics and Oscars
Let's take a moment to dive into history, analyzing some of the most memorable Oscar wins of all time. From Meryl Streep's Margaret Thatcher and Ben Kingsley's Gandhi to Rami Malek's Freddie Mercury, Renee Zellweger's recent turn as Judy Garland and Colin Firth's King George VI, when actors take on people who actually lived — individuals who retain a legacy and a special place in people's hearts — the Academy tends to take notice. 
Newsflash may present Oscar nominations for both Chris Pine and Ruffalo, as the former will play Cronkite, and the latter will play the man known for creating the famous 60 Minutes. 
And though the Oscar tends to go the lead actor in situations like this, Mark Ruffalo will, at the least, receive a nomination. And, considering he has paid his dues when it comes to Hollywood — receiving enough nominations to grant him the win this time around (for yes, Hollywood is that political)  — he may just snag the award if he manages to bring the character to life, despite his supporting role function. 
Newsflash will likely be one of the best historical dramas in recent history. Unfortunately, the movie has yet to announce a release date, filming has yet to begin, and Coronavirus (Covid-19) has thrown Hollywood for a loop; thus, the movie may not grace audiences for quite some time. So, for your needed dose of Mark Ruffalo, be sure to catch him in HBO's' upcoming show, I Know This Much Is True, at two twin brothers — one struggles from paranoid schizophrenia, as the other recounts their tumultuous relationship.