Mark Ruffalo's Pre-Acting Gig Might Have Helped HIm Land His First Big Hollywood Role
Mark Ruffalo has led a long and successful acting career thus far, most notably as  Bruce Banner, a.k.a. "The Hulk" in the Marvel Cinematic Universe (MCU).
Before he began portraying Bruce Banner, Ruffalo's career was varied and dynamic. His performance as both Bruce Banner and The Hulk throughout his appearances in the MCU has shown that his acting skills are vast.
Fans talk about his calm nature as Bruce Banner and his raw energy as The Hulk. In addition to many appearances in different TV shows and movies, hundreds of auditions, and formal education in acting,
Ruffalo also spent many years in a popular job held by other actors and actresses. In hindsight, the skills he learned in the real world may have helped him become a Hollywood success. 
Ruffalo as Bruce Banner and The Hulk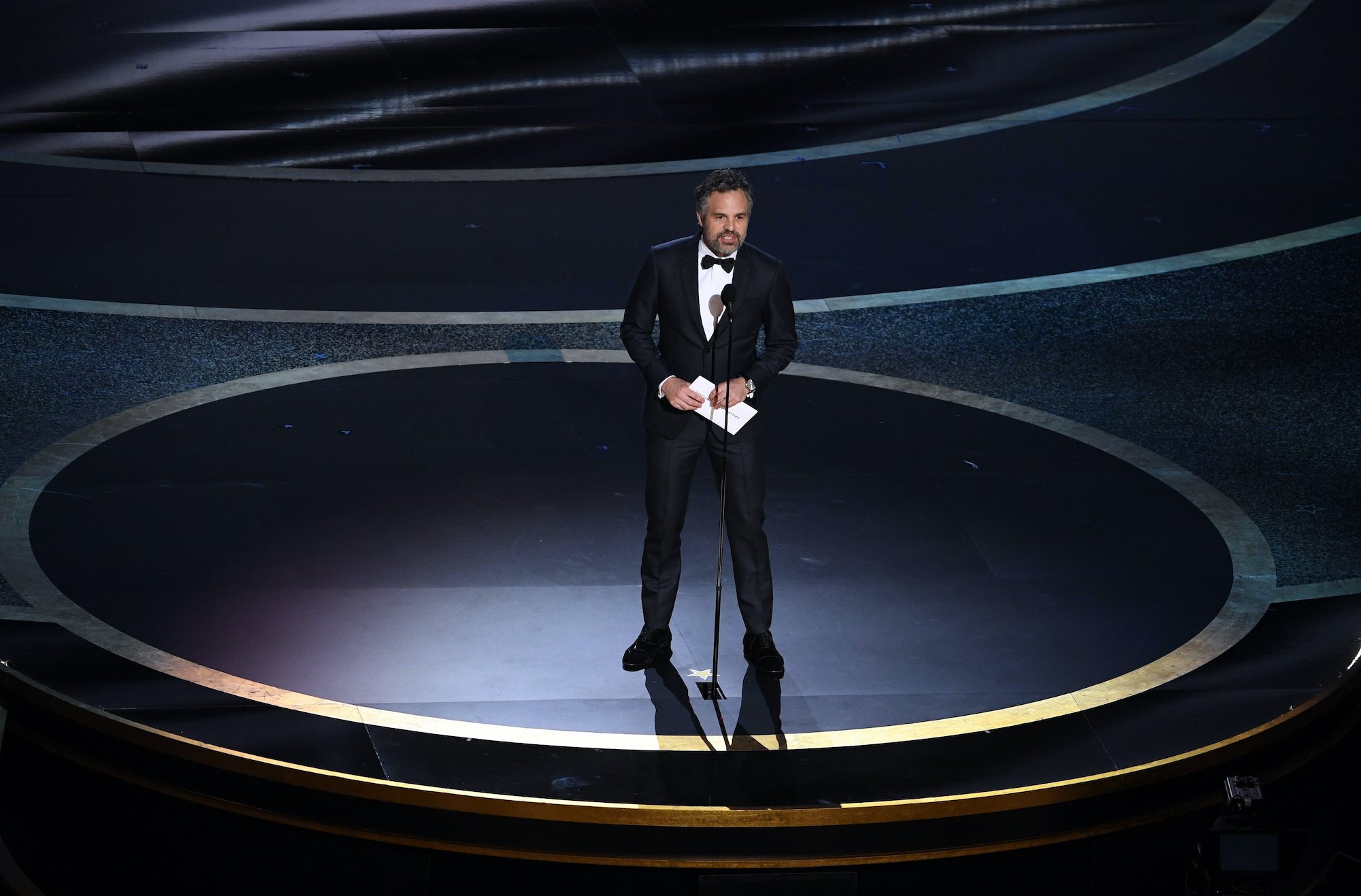 In 2012, The Avengers appeared and Ruffalo made his first appearance as Bruce Banner and The Hulk. His role was critically acclaimed and fans appear to have forgotten that Edward Norton appeared as The Hulk before him in the earlier MCU movies.
The character of Bruce Banner is a mild-mannered biochemist that was accidentally exposed to a large amount of gamma radiation during an experiment he worked on for the U.S. Government.
The exposure created The Hulk, an angry green monster that smashes and destroys. Ruffalo played both characters and his performance denotes his past experiences in the many roles he played before The Avengers, including starring alongside big names in the films 13 Going on 30, Shutter Island, View from the Top, Just Like Heaven, The Last Castle, and many others. 
The job that groomed Ruffalo for Hollywood
Bartending and serving food are popular jobs for actors and actresses just starting out and Ruffalo was no different. Before his success in Hollywood, according to Money Inc., he worked at a small bar in Los Angeles for nearly 10 years. He posted a photo on Twitter for one "throwback Thursday" with the caption:
"This was taken when I was bartending at Sean McPherson's Small Bar in the early 90s."
Bartending requires individuals to be calm, patient, and attentive to their customers. The profession has long been referred to as kin to psychologists because people come into bars and talk to bartenders after a few drinks loosen their inhibitions.
Ruffalo would have had to listen, pretend he knew what every person was talking about, make them feel welcome no matter who they were. Honing these skills all those hours behind the bar would be a perfect buildup to stepping into the roles of Bruce Banner and The Hulk.
The life event that almost derailed Ruffalo's career
RELATED: How Appearing in the MCU Made Mark Ruffalo a Better Actor
Ruffalo worked as a bartender for most of the 90's, acting small parts in several TV shows, short films, and TV movies. He landed his first starring role in Apartment 12 in 2000 and then a much larger role in The Last Castle alongside Robert Redford.
Ruffalo talked in interviews about "living the dream" but that wasn't the only dream he had. When he was almost finished filming The Last Castle, he had a dream about having a brain tumor. After a CT scan, it turned out his dream was real.
Just days before his wife gave birth to his first baby, he had surgery to remove the tumor but was left with partial facial paralysis. He spent time recovering with his family before going back to acting several months later.
What's next for Ruffalo?
The Hulk is not among the many MCU films slated to premiere in 2021 as a stand-alone story or a character in another movie. Ruffalo's tenure as Bruce Banner and The Hulk is effectively over but he's far from finished with acting.
At age 49, Ruffalo has moved on to play twins Dominick and Thomas Birdey in the TV miniseries I Know This Much is True. Alongside Michael Cera and Gretchen Mol, Ruffalo's most recent endeavor is a live-streamed table reading of Hold Onto Me Darling. 
The proceeds will go to benefit his alma mater, The Stella Adler Academy.