Marlon Brando Begged for Leniency After His Troubled Son Shot and Killed His Half-Sister's Boyfriend
In 1944, Marlon Brando wowed audiences with his breakthrough on Broadway. Over the next three decades, he established himself as an actor of extraordinary talent. But despite a successful career, Marlon's private life was dogged by scandal. One of the most traumatic events involved his son, his daughter, and a shocking murder.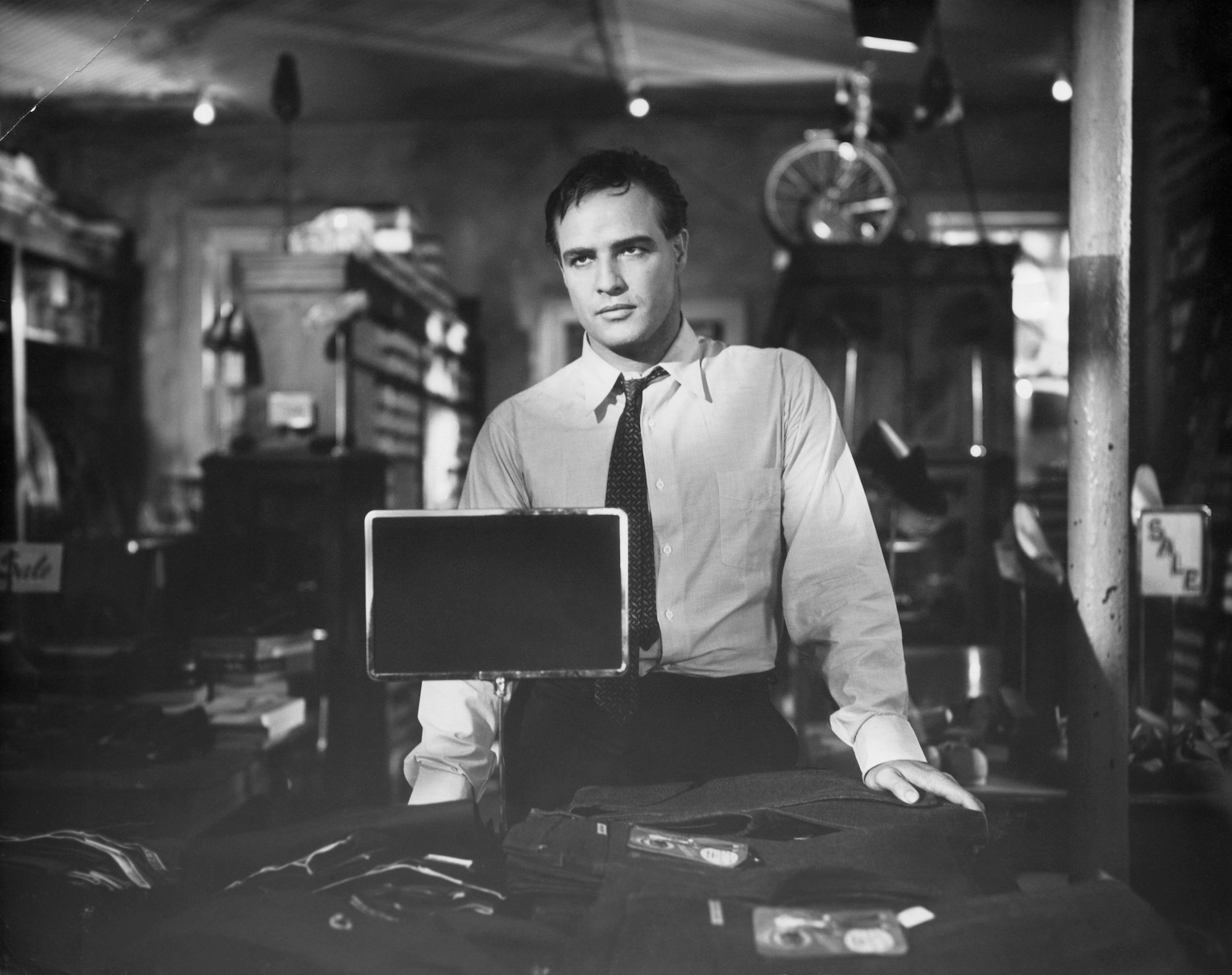 Talented but troubled
According to Biography, Marlon was an iconic stage presence from the time of his Broadway debut in 1944 in I Remember Mama. Within a few years, he went on to be voted Broadway's Most Promising Actor, and then to star in the stage version of one of his best-known roles, as Stanley Kowalski in A Streetcar Named Desire.
Marlon went on to make his mark in movies, with powerful performances in such films as The Wild One, Guys and Dolls, and The Godfather. He had so much star power that by 1959 he earned a record-breaking $1 million for his role in The Fugitive. Despite some poor financial decisions along the way, his estate was valued at almost $22 million at the time of his death in 2004. 
His career spanned almost 60 years, but his chaotic personal life often overshadowed his many achievements. He was a notorious womanizer, and he had three tumultuous marriages. He fathered 11 children during his life, five with his wives. Three of his kids were born to his housekeeper, and three were from affairs. 
A terrible event
The Guardian reports that in 1958, Marlon's oldest son, Christian, was born during his first marriage, to fellow actor Anna Kashfi. The couple divorced the next year, and Christian's childhood was punctuated by custody fights and upheaval. Marlon was given temporary custody at one point when Kashfi overdosed on barbiturates. When Christian was 13, his mother had him abducted and taken to Mexico. Marlon, in return, hired a private detective to abduct him back and return him to the United States. 
By the age of 16, Christian had a serious problem with drug and alcohol abuse. He dropped out of school and went on to live an unsettled life, occasionally working as a tree-trimmer and welder. 
In 1990, Christian's half-sister Cheyenne, who was eight months pregnant at the time, told him that her boyfriend physically abused her. The boyfriend, Dag Drollet, was in the home at the time. Christian had been drinking, the two got into a physical altercation, and he ended up shooting Drollet. Although Marlon tried to save him with mouth-to-mouth resuscitation, he died at the scene. 
Marlon Brando tried to save his son
Christian claimed that the shooting was an accident, and the gun had gone off during a struggle. However, evidence at the scene strongly suggested that Drollet was ambushed as he watched TV, and Christian was charged with first-degree murder. To further complicate the tragic situation, Cheyenne confessed that she had lied about the abuse. 
Marlon made every effort to help his son beat the charges against him. He sent Cheyenne out of the country, so she couldn't be forced to testify against her brother. Marlon himself took the stand, begging for mercy for his son and blaming his poor parenting for Christian's problems. 
The trial ended in a plea-bargain that sentenced Christian to 10 years in prison. He served four and a half years before being released. He then sank even further into drugs and alcohol, eventually becoming addicted to methamphetamine. 
According to Reuters, Christian died of complications from pneumonia in 2008, three and a half years after his father's death. Cheyenne had been gone for 13 years, having died by suicide in 1995. Despite Marlon's best efforts, he was unable to save his children from the trauma of that terrible night.