Marlon Wayans Didn't Shower to Get Role in 'Requiem For a Dream'
Marlon Wayans is known for his comedic chops. The youngest Wayans brother has been delivering laughs to his audience for several decades now through several of his projects. From Scary Movie to White Chicks, Wayans' movies seek to provide a good time.
But there was one role that Wayans approached with a little more seriousness. So much so that the comedian went method, and didn't shower for three days for the part.
Marlon Wayans didn't shower for 'Requiem For a Dream'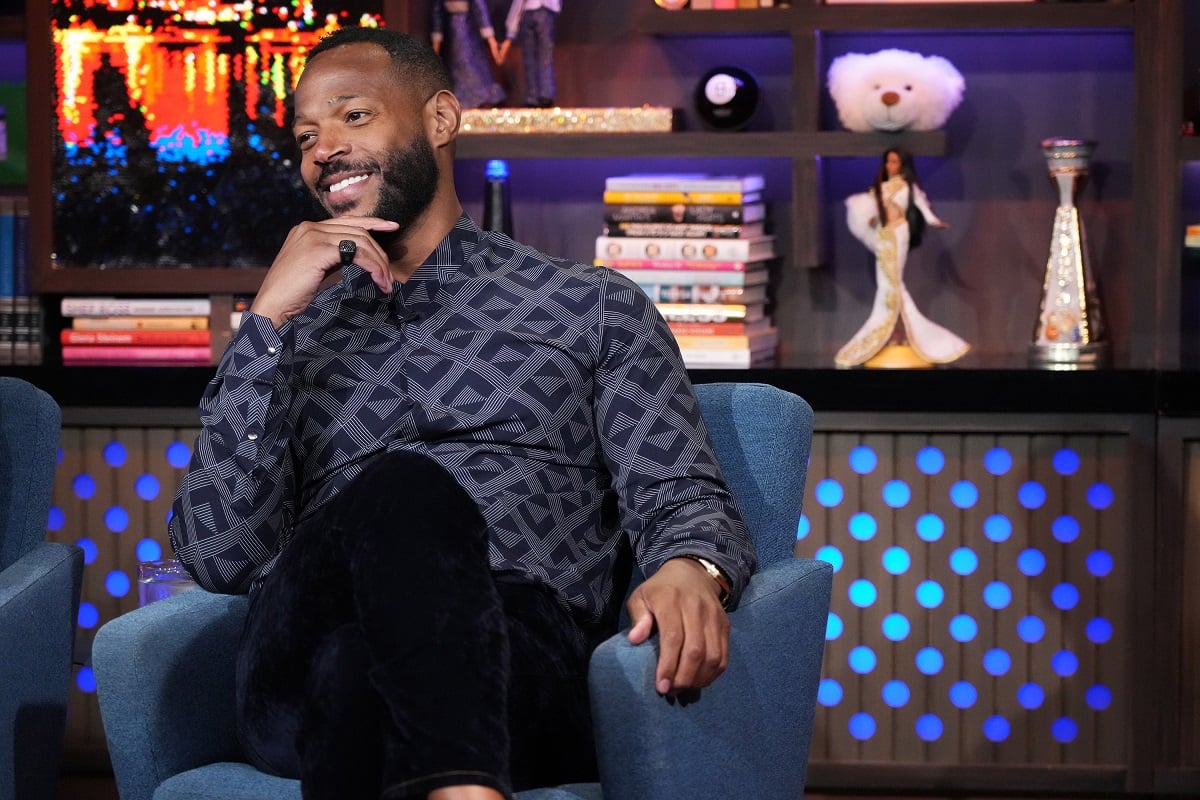 In a resurfaced interview with Vulture, director Darren Aronofsky revealed that Wayans didn't shower for three days for the character of Tyrone C. Love. In the film, Tyrone was a drug dealer with a heart of gold who had dreams of scoring it big. To fully inhabit the character, Wayans showed a level of dedication to the role that impressed the Mother! director. And it was that dedication that won Wayans the part.
"There were so many great actors for that role that could have done it," Aronofsky said. "Marlon just came in and there was a level of commitment – I think he didn't shower for three days."
Wayans verified Aronofsky's claims in the same interview, going into further detail on his method acting.
"I slept in the same clothes, literally for ten days," Wayans said. "I barely washed. I would talk like the character. My boys would come over to the house – Omar Epps was concerned, like, 'Are you okay?'"
Apart from Wayans' hygiene, a car accident also allowed the director to connect with the Wayans brother on a personal level. That connection further helped Wayans clinch the part.
"We were with the casting director, and at a certain point [Wayans] leaves, and there's this explosion, a big pop outside."
Aronofsky revealed that the tire on Wayans' car popped. While waiting for his car to get towed, Wayans spent more time with Aronofsky and the casting director,
"The fact that he was from New York, from a neighborhood I knew well growing up — I felt that he could really connect to the character," Aronofsky said.
Why Marlon Wayans didn't do more dramas after 'Requiem For a Dream'
Marlon Wayans was revelatory in Requiem For a Dream. The comedian knocked the role out of the park, and many were more than impressed with his performance as the tormented Tyrone. It even inspired a thread on Reddit inquiring why Wayans hasn't done more serious roles since.
The general consensus on the thread was that Wayans didn't do more serious roles because of money. But as the Little Man star tells it, a lot of people just didn't know about the actor's range.
"It's not that I don't do drama," Wayans revealed. "I haven't been on top of the list because people don't know if I can do drama or not. I studied drama for four years every day."
According to Vulture, Wayans studied drama at Fiorello H. LaGuardia High School of Music & Art and Performing Arts.
However, Wayans is still determined to include a couple of more dramatic roles in his prolific resume as an actor. In an interview with MIC, Wayans expressed his perseverance.
"Over time, they're going to trust that I'm going to do good work," Wayans said. "Eventually, it's not going to be a big thing. 'Like, Oh my god, I can't believe Marlon Wayans is doing a drama.' That's why I don't want to go another ten years before I do one."
Darren Aronofsky originally begged Dave Chappelle to be in 'Requiem For a Dream'
In the same Vulture interview, Aronofsky disclosed that Chappelle was the director's first choice before Wayans.
"I wanted to cast Dave Chappelle," Aronofsky said. "I had a bunch of friends that were in the comedy scene, and I'd seen him on stage and thought he was amazing. I begged him, but he wasn't really interested in acting at the time. So he passed. But I always felt like a comedian for that role would be great."
RELATED: Marlon Wayans Was Written Out of 1992's 'Batman Returns' but Still Receives Royalty Checks Today