'Married at First Sight': 7 Romance Novels to Read If You're a Fan of 'Married at First Sight'
Why has Lifetime's Married at First Sight become so wildly popular? Part of the reason is probably the unconventional premise: a love story told in reverse.
Marriage is often presented as the ultimate goal of contestants on shows like ABC's The Bachelor. But on Married at First Sight, strangers are married first—and ask questions later.
The finality of legal marriage makes each couple's story all the more real, raising the stakes and asking them to work things out as a married pair, rather than as two strangers hitting it off on a first date. The results are sometimes blissful, often disastrous, and always harrowing and intriguing.
These compelling factors also make for great love stories. These seven romance novels—focused on arranged marriages, marriages of convenience, and every other possibility along that spectrum—are perfect for Married at First Sight fans.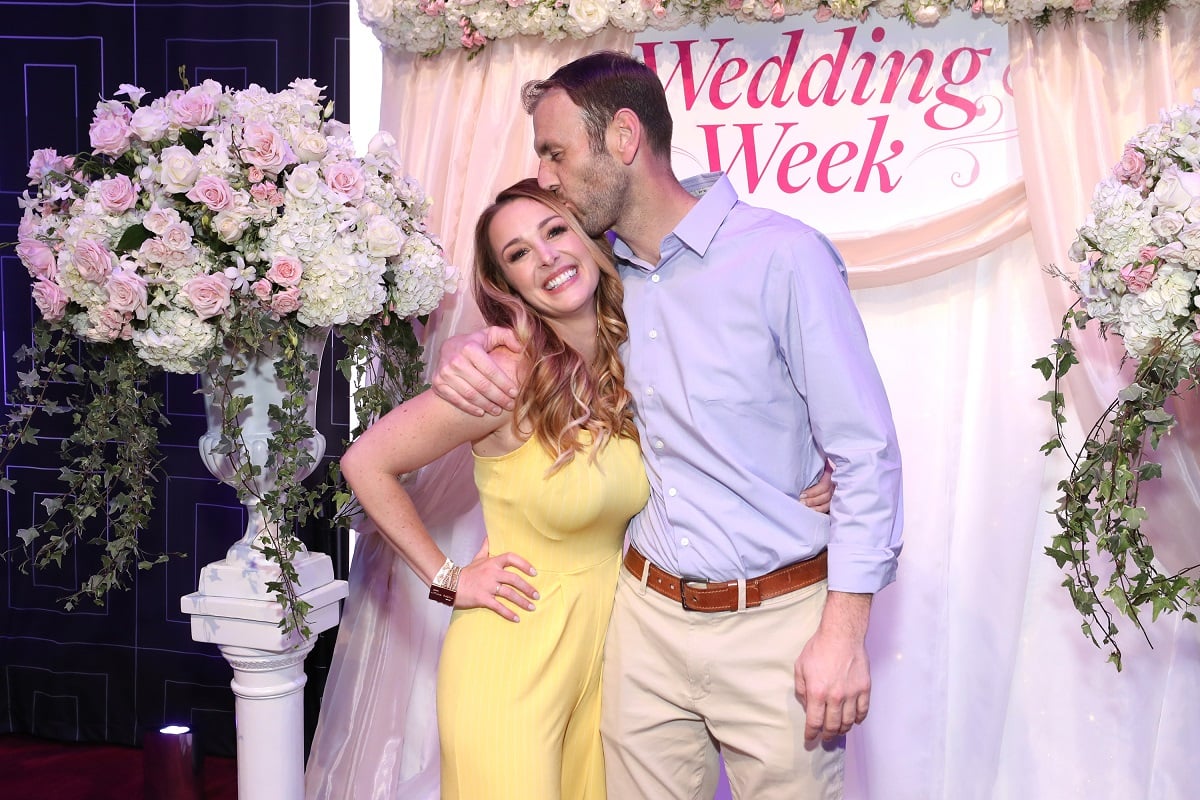 'Arranged' by Catherine McKenzie
Anne Blythe is a heroine who has everything she needs in Catherine McKenzie's international bestseller Arranged. Everything, that is, except a husband.
So when Anne unexpectedly finds a business card for an arranged marriage service, she thinks it might just be crazy enough to work. She's even smitten with her husband-to-be, Jack, when she meets him for the first time at the Mexican resort where they'll be getting hitched.
But is Jack hiding something? And who's behind this arranged marriage company, really?
'When Dimple Met Rishi' by Sandhya Menon
Sandhya Menon's New York Times bestselling (and critically-acclaimed) YA romance—soon to be a Netflix original—features heroine and hero Dimple Shah and Rishi Patel, two teens who find themselves matched by their parents for a possible arranged marriage.
Career-minded, ambitious Dimple just wants to go to Stanford and start her life fresh, while Rishi is a hopeless romantic who wants to abide by his family's traditions. But you know what they say: Opposites attract, especially when they wind up at the same summer college program.
'Blame it On the Duke' by Lenora Bell
OK, the participants on Married at First Sight usually aren't future Dukes, but Lenora Bell's popular romance gives a couple just a few months to fall in love—just like their Lifetime counterparts.
Nicolas, the future Duke of Harrington, makes an indecent proposal to Alice Tombs, a marquess, after her father gambles away her hand in marriage during a game of cards. Alice's father may have been dealt a bad hand that night, but pretending to be married for a single summer might end up being the luckiest thing Nick and Alice ever did.
'A Princess in Theory' by Alyssa Cole
A career-minded grad student who's used to doing things on her own and a duty-bound African prince tracking her down to tell her they're actually betrothed? What could go wrong?
In Alyssa Cole's popular, critically-acclaimed A Princess in Theory, the answer is, well, "plenty." Aspiring epidemiologist Naledi Smith struggles with trust issues, and a more-than-healthy dose of skepticism, after her time in the foster system. So when she gets an email from Prince Thabiso claiming that they're meant to marry, she shrugs it off.
When the heir to the throne actually tracks her down, she mistakes him for a pauper—and, hoping for a break from his royal burdens back home, he doesn't correct her right away.
'The Wall of Winnipeg and Me' by Mariana Zapata
It isn't often that an NFL star like Aiden Graves asks for your hand in marriage. But that's exactly what happens in Mariana Zapata's slow-burn, Goodreads-beloved romance, The Wall of Winnipeg and Me.
While Vanessa Mazur doesn't want to marry for any reason other than love, that's exactly what Aiden, a football legend and her former boss, wants her to do. But it's only so he can avoid getting deported and losing his career…right?
'Marriage in Haste' by Anne Gracie
Major Calbourne Rutherford is confident in the military arena, but when he becomes Lord Ashendon—responsible for the caretaking of a large estate and his difficult half-sisters, who are always underfoot, to boot—he almost loses his nerve. Luckily, the sisters' former governess, Emmaline Westwood, could serve as a deterrent to his sisters' poor behavior…and possibly the perfect bride, if only for the purposes of a near-platonic arrangement (at first).
Anne Gracie's Regency-era marriage of convenience novel will charm lovers of historical romance, stubborn heroes, and slow-burn love stories.
'The Kiss Thief' by L. J. Shen
L.J. Shen's The Kiss Thief is one of the most-sold books in Amazon Kindle's history (and the most-sold in Amazon's contemporary romance category).
Francesca, a mobster's daughter, might have been promised to Angelo Bandini, the future leader of the Chicago Mafia, but the ruthless, passionate Senator Wolfe Keaton—whom many romance reviewers have dubbed their "book boyfriend"—intends to take her hand for himself. This dark, enemies-to-lovers arranged marriage novel is perfect for readers who like twists and turns, alpha heroes, and love triangles.