'Married at First Sight': AJ Vollmoeller and Stephanie Sersen Open Up About Life in Quarantine, Communication Issues, and Future Plans [EXCLUSIVE]
AJ Vollmoeller and Stephanie Sersen got married on season 8 of Lifetime's Married at First Sight and have been madly in love ever since. Despite their initial chemistry and passion, the Philadelphia couple often struggled to communicate at first—in part because of their very different personalities, with AJ being more emotional and hot-tempered, while Stephanie was more reserved.
Still, AJ and Stephanie have grown significantly closer since their initial time on the show. Now, they're appearing on the six-episode, self-shot, limited Lifetime series, Married at First Sight: Couples Cam, which follows nine previous couples through the trials and tribulations of life in quarantine.
AJ, the owner of a staffing agency, and Stephanie, a finance manager, have dealt with stalled careers, communication issues, and the stress of isolation in lockdown so far on the show. They've also found creative, fun ways to bond during the experience.
In an exclusive Q&A with Showbiz Cheat Sheet, Stephanie and AJ opened up about what life has been like since they first got hitched on Married at First Sight, as well as what it was like to navigate the COVID-19 crisis together and their future travel plans.
Married at First Sight: Couples Cam airs every Wednesday on Lifetime at 8 p.m. EST.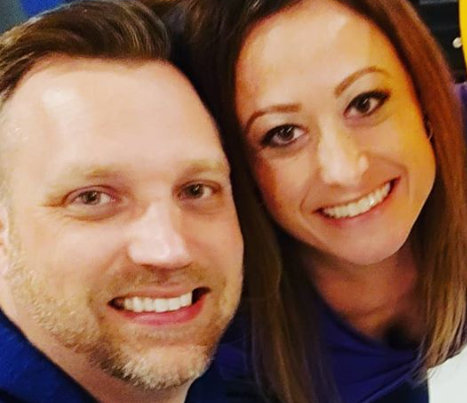 Life since Lifetime
What has life been like for you since first appearing on 'Married at First Sight?' What have you had to learn about one another since getting married as strangers?
Life has been exciting, and a huge learning curve, since first appearing on MAFS.
Steph threw AJ right into traveling to 11 different countries last year. We love having the companionship that we've always wanted, but are still learning each other's reactions during challenging times.
Since getting married as strangers, we've learned how AJ is more outspoken, while Steph is more even-keel. This can cause communication issues, but we have learned how to move past the bumps and come out better on the other side. 
Quarantine reality
How has quarantine affected your relationship? Anything you've had to adjust to as a couple during the pandemic?
Quarantine has impacted us because AJ's business stopped overnight, while Steph is now working 100% from home with longer overtime. We've had to adjust our working logistics since we are both home all day, and AJ has had to keep busy with other household projects since he has less work.
We are both slacking in our fitness routines, since all the gyms are closed and we don't have an outside yard for activities. Being social butteries stuck in a high-rise downtown apartment has not been easy. 
You often talk about your love of travel. Do you have a post-quarantine trip planned?
Yes, if travel restrictions are lifted, we have plans for Aruba in July, Steph's friend's wedding in Minnesota in August, and our 2-year anniversary in Colombia in September. 
Filming 'Couples Cam' and looking towards the future
What was the process of filming 'Couples Cam' like in comparison to your other appearances on the show, especially shooting it yourself? How was it different from your other experiences on 'Married at First Sight?'
The process of filming Couples Cam was much different, and better, because it was all self-shot. We got to chose when we could film based upon our schedules, and made it feel easier and more authentic since it was our own filming. 
What can viewers expect to see from you on 'Couples Cam?'
Viewers can expect to see how we are spending time in self-isolation. You'll see what we're doing to stay occupied, how we are having fun, and how we bring out the true humor in ourselves that you didn't see as much from the first experience. 
What are some of your hopes and dreams for the future as a couple or individually?
We hope to travel around the world a bit longer, then when we are ready for kids we will plan to move out of the city to a larger house where AJ can have his garage and Steph can have her boat.