'Married at First Sight': Alexis Says Justin Showed Extreme Rage During Arguments in Season 15
There are more couples who participate in Married at First Sight that don't survive the experiment than not. Justin and Alexis are one of the couples who didn't make it past Decision Day. Their relationship was rocky when they returned from the honeymoon, and their arguments left viewers puzzled. But what Alexis says viewers didn't see was the amount of rage Justin showcased.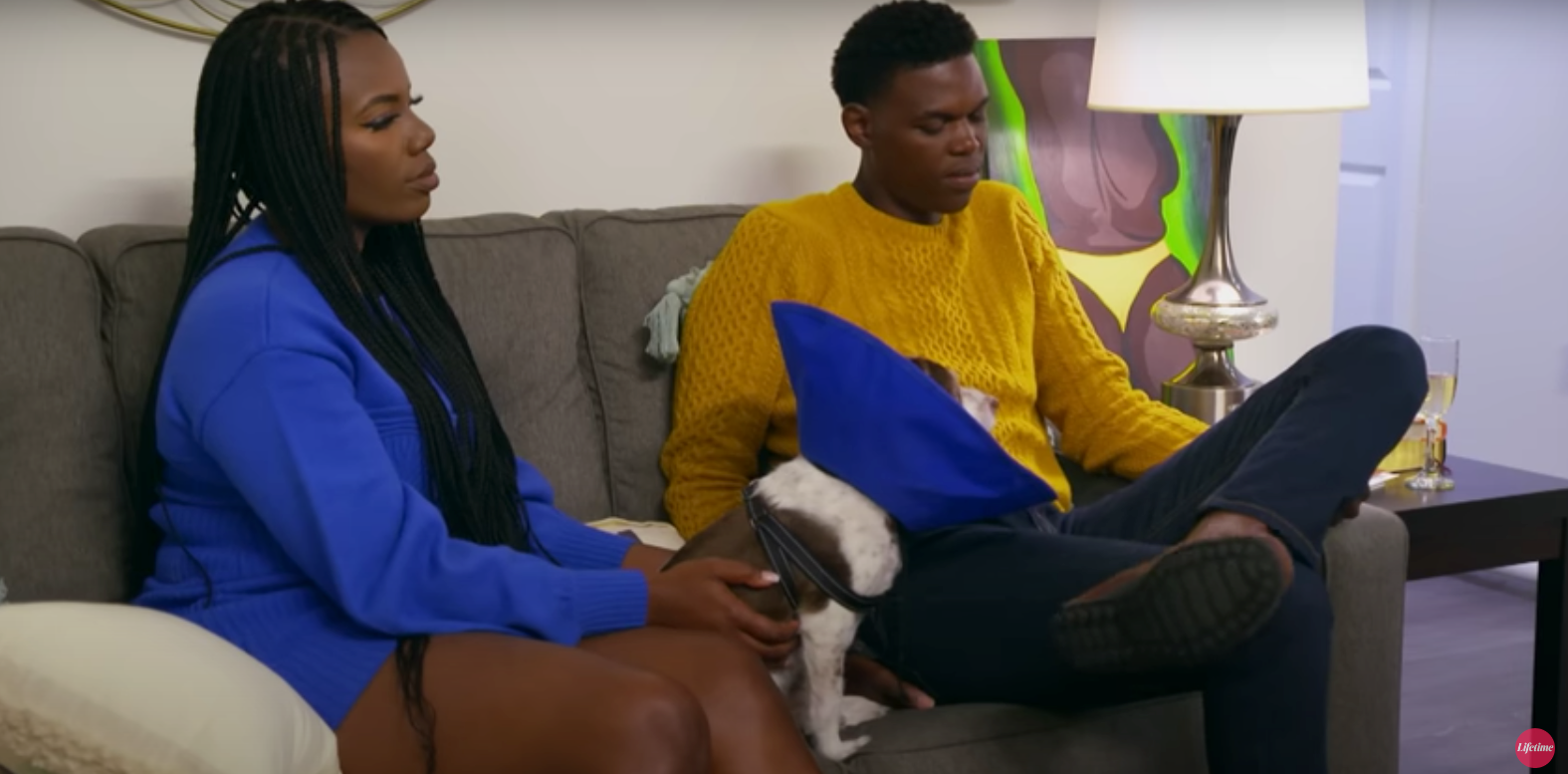 Alexis says her fights with Justin were more frequent and heightened than what was shown on 'Married at First Sight'
While many of Alexis and Justin's rollercoaster moments were aired, there was a lot more off-camera that viewers didn't see. In fact, producers caught Justin on audio screaming at Alexis and overtalking her several times throughout the eight-week process. He'd typically have her speak occ-camera in the bathroom of their home but was still mic'd for producers to pick up the sound.
While appearing on Are You My Podcast?, Alexis revealed that their arguments occurred more frequently and were more intense than what was shown on the show. She would retreat most times to avoid conflict with Justin.
"Yes [we fought a lot more than what was shown]. I think because it wasn't highlighted on the show. I have a Master's Degree in Clinical Mental Health Counseling. So prior to being on the show, I worked with prisons, I worked with people who had a lot of rage," she explained. "And like you said, it's both sides of the spectrum to where if you're extremely emotional and you're crying all the time, a lot of the time the other side is the same as true. So when you're super angry, it's like you're experiencing all of these severe emotions."
She says Justin's rage was extreme
Alexis says that with each intense argument, a piece of her gave up on the marriage. She also told the co-hosts that Justin behaved much differently on camera than he did off-camera, leaving her confused about who he really was. This also led to a lack of trust in Justin.
"There were tons of times to where it was like, 'I can't do this.' I'm not an arguer," she explained. "I told him since day one. I prefer not to argue. That's why it seems like I'm giving up. But it's like I don't have the emotional capacity to harbor any mal or negative feelings. It took a lot out of me every time he would go into rage cycles."
But the arguments continued. And Alexis says each argument was worse than the previous one.
Alexis reveals the moment she knew her marriage to Justin wouldn't work
Despite their blowups, Alexis still said yes on Decision Day, but within hours, she changed her mind. She remembers the moment she realized she could no longer stay in the marriage.
"There were times when it was like, 'I don't know if I can do this forever.' But then I wanted to challenge myself because I knew that I hadn't done that in the past," she explained. Her final straw came after a disagreement with Justin about going out with their co-stars.
"We were all talking about, 'Hey this is our last night together. Let's go out, let's have drinks together, let's live it up, have a good night.' And I was like, 'Yeah, let's do it.' Then Justin looks at me and says, 'If you go with them, I am going home.' So he was like, 'You're not going with them. You didn't talk to me about that.' It started to go into the whole going out thing again. And I was like, 'We're all here. You can come with us. This is a community effort.' And he kind of made me feel like a child at that moment. And I said I can't keep doing this…and I asked for a divorce," she said.