'Married at First Sight': Amani Calls Brett a 'Scumbag' After He Leaves Olivia
While Woody Randall and Amani Aliyya have had a few marital struggles and arguments of their own, they've become the de facto "experts" for the other couples over the course of Lifetime's Married at First Sight season 11 in New Orleans. Both Woody and Amani have doled out advice, support, and tough love to their castmates along the way.
On the October 14 episode of Married at First Sight, Amani filled that role for Olivia Cornu as she moved out of the apartment she'd shared with Brett Lindsey. Brett hastily hightailed it out of the couple's shared apartment during the COVID-19 crisis, leaving nothing behind but a bewildered wife – and, apparently, a few Scotch glasses.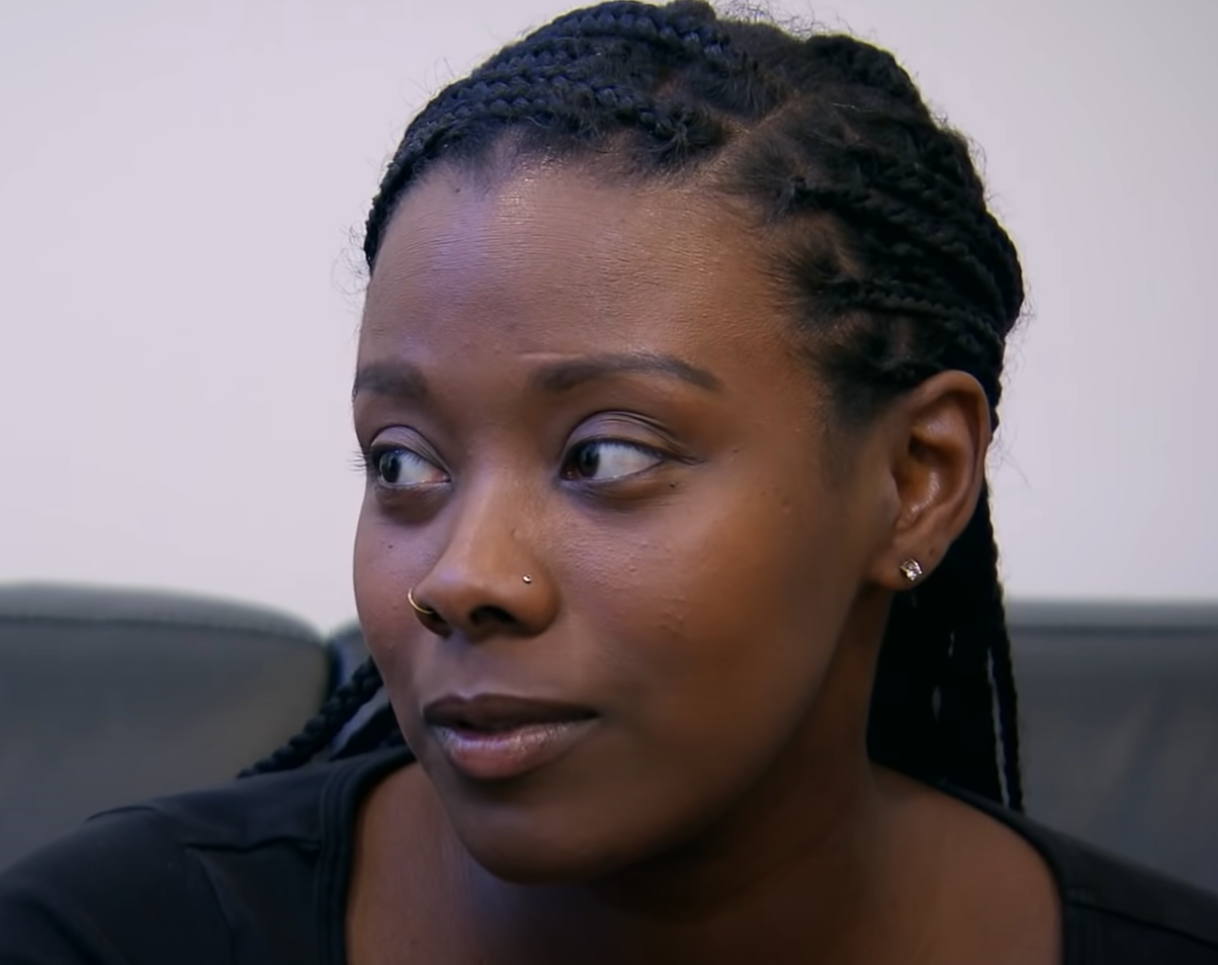 Amani wanted to make sure Olivia felt 'supported' during her breakup
Amani told Married at First Sight producers she wanted to help Olivia pack – over margaritas, naturally –after Brett headed back home without giving his wife a full warning. But Amani wasn't just there to help with the logistics; she also wanted to "make sure Olivia felt supported" in the aftermath of her sudden breakup.
For Olivia's part, she explained that she didn't see the point of staying in the couple's temporary apartment (furnished and provided to them by Lifetime for the duration of filming) without Brett. Now that they had "no plans of making their marriage work," she explained, the living space was just a painful reminder of what might have been.
As the two women packed, Olivia told Amani that Brett had left her with very few household items. He'd even eaten all the food out of the pantry and taken the condiments.
"He took everything that he owned—as far as dishes, cooking things, spices," Olivia complained, adding that she didn't even have salt to boil water with for a simple meal. This was especially difficult during the beginning of the COVID-19 crisis, when shopping was a challenge and resources were hard to come by.
"That is very petty," Amani said disapprovingly of Brett's behavior.
RELATED: 'Married at First Sight' EXCLUSIVE Q&A: Olivia Opens Up About Her Wedding to Brett, Misconceptions About Her, and More
Olivia revealed that Brett asked her to hang out after their separation
As for how she felt now that her relationship with Brett was very much over, Olivia said she was just "ready for closure." But the Married at First Sight star claimed that Brett's mixed signals had made the moving-on process a little more complicated.
"The other day he texted me asking to hang out," Olivia told Amani, who seemed surprised. Amani was confused by the revelation, pointing out that Olivia and Brett didn't even hang out much when they were married.
But the Brett and Olivia saga didn't stop there. After asking her to spend some one-on-one time with him, Olivia claimed he sent her another unsolicited text letting her know that it was "fine" for her to date other people.
Amani and Olivia both argued that it was a bit presumptuous for Brett to think his soon-to-be-ex-wife needed his "permission" to date.
RELATED: 'Married at First Sight': Which Season 11 Couples Will Stay Together? [SPOILERS]
Amani called Brett a 'scumbag' for his 'petty' behavior
Married at First Sight producers asked Amani what she thought of the complicated aftermath of Brett's departure.
She answered straightforwardly, "I'm just disappointed that Brett didn't really give it a full chance. She put her all into this marriage." Amani added that seeing the fallout was "discouraging." After all, Woody and Amani had a good marriage so far, but anything was possible…good or bad.
Olivia continued to lament Brett's "immaturity" as she finished packing. As an example, she pointed out that he'd taken the whiskey she'd given him once as a gift – but left the accompanying Scotch glasses that came with the present behind. When Olivia asked her husband if he wanted to keep his gift, he told her he "already had glasses at home."
"He is a scumbag!" Amani scoffed in response. "It's a gift. Say f*cking thank you."
The last things to pack were the printed, framed wedding vows and Brett and Olivia's wedding photo album. Olivia kept the photos, but the vows, she said, could be left behind – they were "meaningless" now.
Despite her disappointment, Olivia told Lifetime producers she was hopeful for the future.
"I was hoping that I would find the man that's meant for me and someone to start a life with. Unfortunately, it's not panning out in my favor," the Married at First Sight star admitted. Still, the nurse practitioner said she was optimistic that love was "out there, waiting for her," no matter how poorly things had ended with Brett.