'Married at First Sight': Amber Bowles Has a Message for Women Who Want To Date Her Ex, Matt Gwynne
Amber Bowles and Matt Gwynne were paired together on the ninth season of Married at First Sight. While they seemed to hit it off initially, it wasn't long before Amber got the feeling that something was off in their relationship. Eventually, she ended things after learning that Matt had been unfaithful.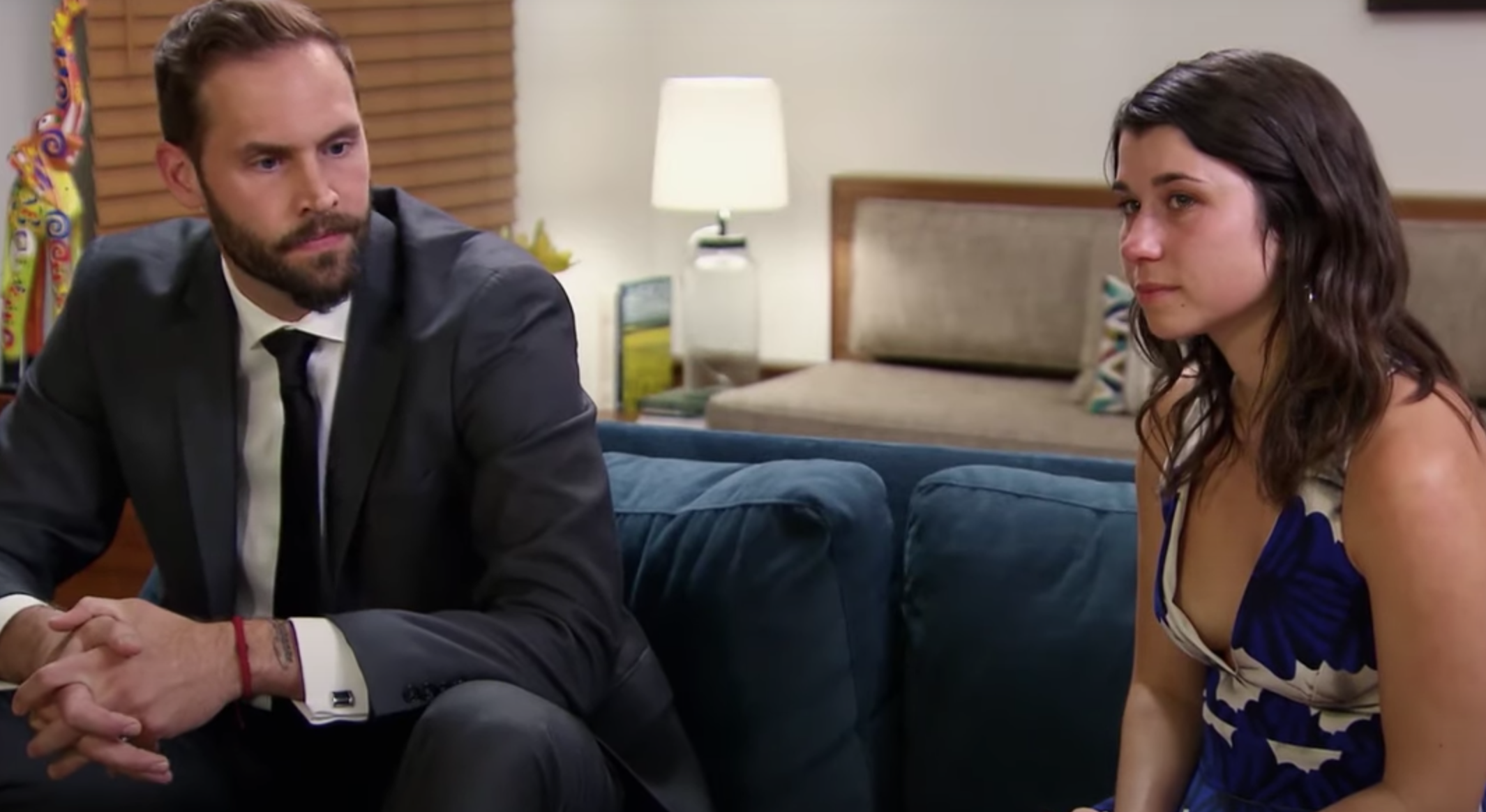 Amber doesn't think Matt could 'ever be faithful' after their time on 'Married at First Sight'
When Amber was interviewed by Domenick Nati of The Domenick Nati Show on Nov. 12, she was asked if she thought Matt "could ever be faithful."
"No," she responded, adding that this past summer he was dating someone in her apartment building as well as someone in her boyfriend's apartment building.
"So I don't think he can be faithful quite yet," she said.  
Amber went on to say that she's "never heard of [Matt] being monogamous."
RELATED: 'Married at First Sight': When Exactly Amber Knew She Wanted To Divorce Matt and Where They Stand Now
When Season 9 of Married at First Sight began airing, Amber says she received several messages from women who had similar experiences with Matt.
"Like, you don't understand how many messages I got from ex-girlfriends after the show aired of his that were like, 'Oh my god, we broke up because he cheated. We broke up because he cheated. He's a player. I don't know how he got through the process. He's such a liar, player, sleaze.' Like, so many girls reached out to me after the show," she said.
Amber has a message for anyone interested in dating her ex:    
"Good luck, ladies. Because I know there are still women who are giving him chances. Good luck!"
Amber thinks Matt 'shouldn't have applied' to be on 'Married at First Sight'
Nati also asked the teacher if she felt the experts "did a poor job at matchmaking" for her.
"Honestly, Matt was so good at talking," she said. "I'll just say this, I was convinced, like on the honeymoon and during the wedding, that Matt was there for the right reasons. Even throughout the whole process, he was always talking. I even remember, like, watching the show back and Pastor Cal was like, 'How are things going?' He's like, 'Yeah, things are going really well. I feel like I'm growing a bond.' He always said the right words. So I get why they chose him. It was all Matt. He shouldn't have applied, honestly."
Amber says the experts were just as heartbroken as she was on decision day because they felt like Matt had tricked them, too.  
"They feel like they got cheated on as well," she said. "Because they chose this guy who literally said he wanted stability–that's me. He wanted someone who's active–I'm pretty active. He basically said everything he wanted was me. But then he didn't really want that."