'Married at First Sight': Amber Bowles Says 'So Many Girls Reached Out To [Her]' To Say Matt Gwynne Had Cheated on Them, Too
Amber Bowles and Matt Gwynne got paired together on Season 9 of Married at First Sight. Amber says she "didn't regret" the first two weeks of her relationship with Matt. But, in the third week, she discovered he'd been cheating on her. So she chose to get a divorce.
In an interview the teacher gave on Nov. 12, she said, when her season aired, she received several messages from women who'd had similar experiences with Matt.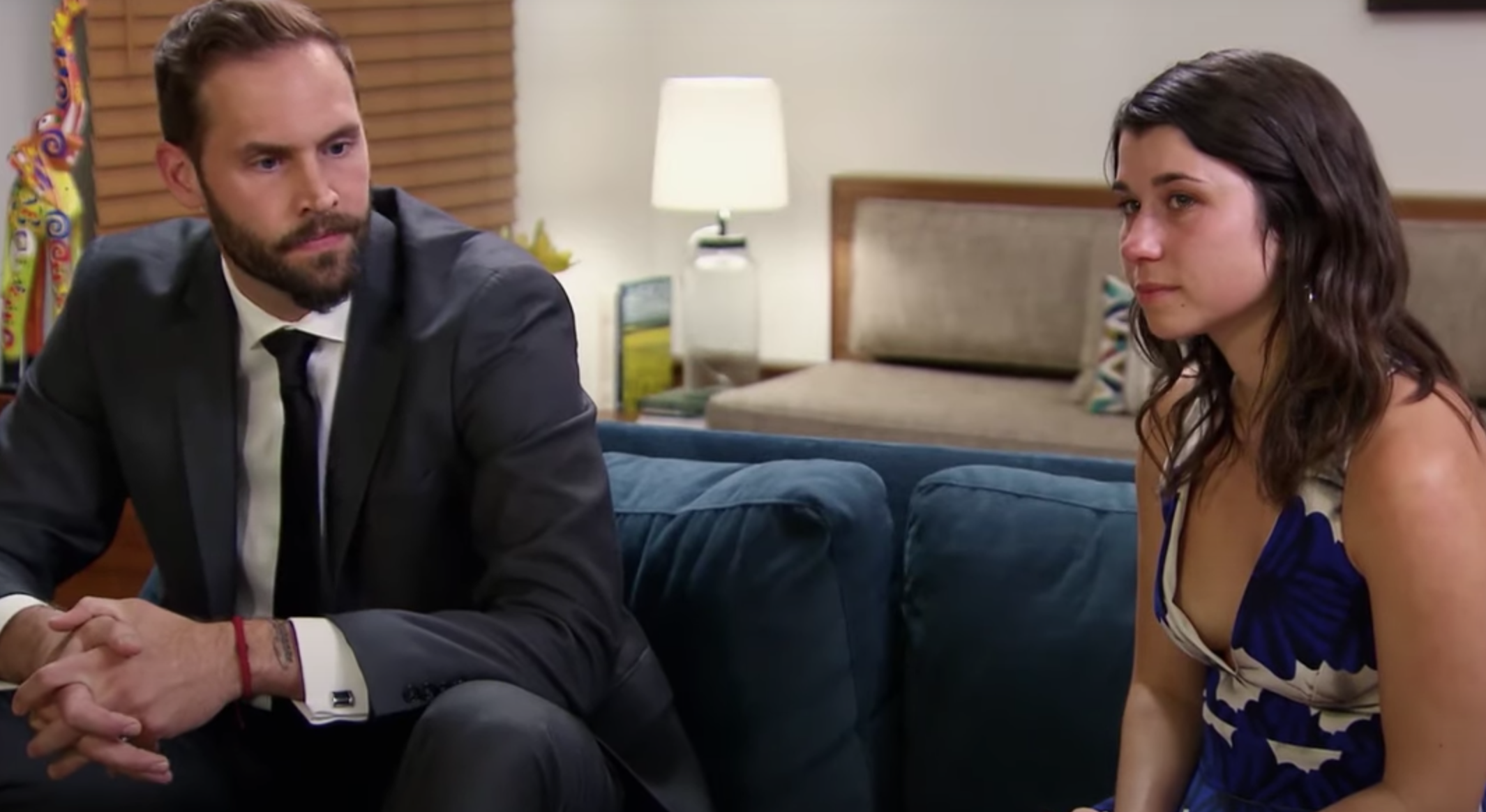 Amber Bowles says Matt Gwynne tricked both her and 'Married at First Sight' casting
Amber appeared on the Domenick Nati Show this week, where she was asked if she feels the experts "did a poor job at matchmaking [her]."
The teacher doesn't blame the experts. She just thinks that Matt was really convincing.
RELATED: 'Married at First Sight': Amber Bowles Has a Message for Women Who Want To Date Her Ex, Matt Gwynne
"Honestly, Matt was so good at talking," she said. "I'll just say this, I was convinced, like on the honeymoon and during the wedding, that Matt was there for the right reasons. Even throughout the whole process, he was always talking. I even remember, like, watching the show back and Pastor Cal was like, 'How are things going?' He's like, 'Yeah, things are going really well. I feel like I'm growing a bond.' He always said the right words. So I get why they chose him. It was all Matt."
At the end of the day, Amber feels her ex "shouldn't have applied, honestly."
Amber says 'so many girls' contacted her about Matt when the season started airing
The radio host asked Amber if she though Matt could "ever be faithful."
"I've never heard of him being monogamous," she said.
Amber said that, when her season started airing, she received several messages from women who said they'd also been cheated on by Matt.
"You don't understand how many messages I got from ex-girlfriends after the show aired of his that were like, 'Oh my god, we broke up because he cheated. We broke up because he cheated. He's a player. I don't know how he got through the process. He's such a liar, player sleaze,'" She said. "Like, so many girls reached out to me after the show."
Amber Bowles says she would go on 'Married at First Sight' again
Amber is currently in a relationship. But she says if things don't work out between them she could see herself going on Married at First Sight again because she loves the experts. She also truly believes in the concept.
"If two people really want it, it's definitely going to be successful," she said. "And you can see that when you watch the show. The people who put 100% of their effort in on both sides–always successful. For the long-term, too."