'Married at First Sight': Are Woody and Amani Still Together?
Married at First Sight's experts didn't have the strongest track record last season. In fact, only one couple from Season 10 of the Lifetime show is still together today. However, when it comes to Season 11, some fans think the experts got one couple perfectly right — Woody and Amani. In fact, fans seem to be rooting for the two. So are Woody and Amani still together today, now that filming is over?
'Married at First Sight' fans love Woody and Amani'
RELATED: 'Married at First Sight': Brett Gets Third Degree From Olivia's Friends in Sneak Peek
At first blush, MAFS fans weren't so sure that Woody and Amani were a perfect match. In fact, Woody admitted to having something of a playboy history — the Lifetime reality star referred to his 20s as his "f*ckboy years."
However, those fears were easily extinguished when Woody seemed sincere about embracing marriage. Amani, on the other hand, doesn't have quite as prolific a dating history. Rather, she discovered that her last partner was already married.
Now that the two have spent some time together on the show, fans are rooting for them big time. One Twitter user wrote of the Married at First Sight couple, "OMG!!!!!!!!!!! I absolutely LOVE Amani and Woody!!!!! I LOVE HIM!!!! They've GOT to make it!!! I'm in love with this match, their style, their chemistry just everything, rooting for them."
One Redditor wrote, "I love them together so far. The 'heavy flirting' as Amani put it, is absolutely adorable to me. He's a cutie. She is beautiful. I really hope they work out."
"I love these two! I was skeptical after the matchmaking special, but man do they have chemistry. It actually felt like a real wedding reception too. I think they will balance each other out and be great together," added another fan.
It seems Amani was instantly smitten
According to Amani, Married at First Sight fans weren't wrong when they sensed instant chemistry between her and Woody. During a chat with International Business Times, Amani revealed that Woody made her feel at ease.
She told the publication, "The most surprising part of the process was feeling instantly comfortable enough to talk and dance freely with my new spouse at the wedding. There was a sense of comfort that he offered me and I'm not sure if it was purposeful or not. I appreciated how attentive Woody was from the beginning because it helped to set a good foundation for our journey."
Without revealing her current status with Woody, she went on to add that trusting her gut was the biggest challenge for her when it came to embracing the MAFS experience.
Are Woody and Amani still together?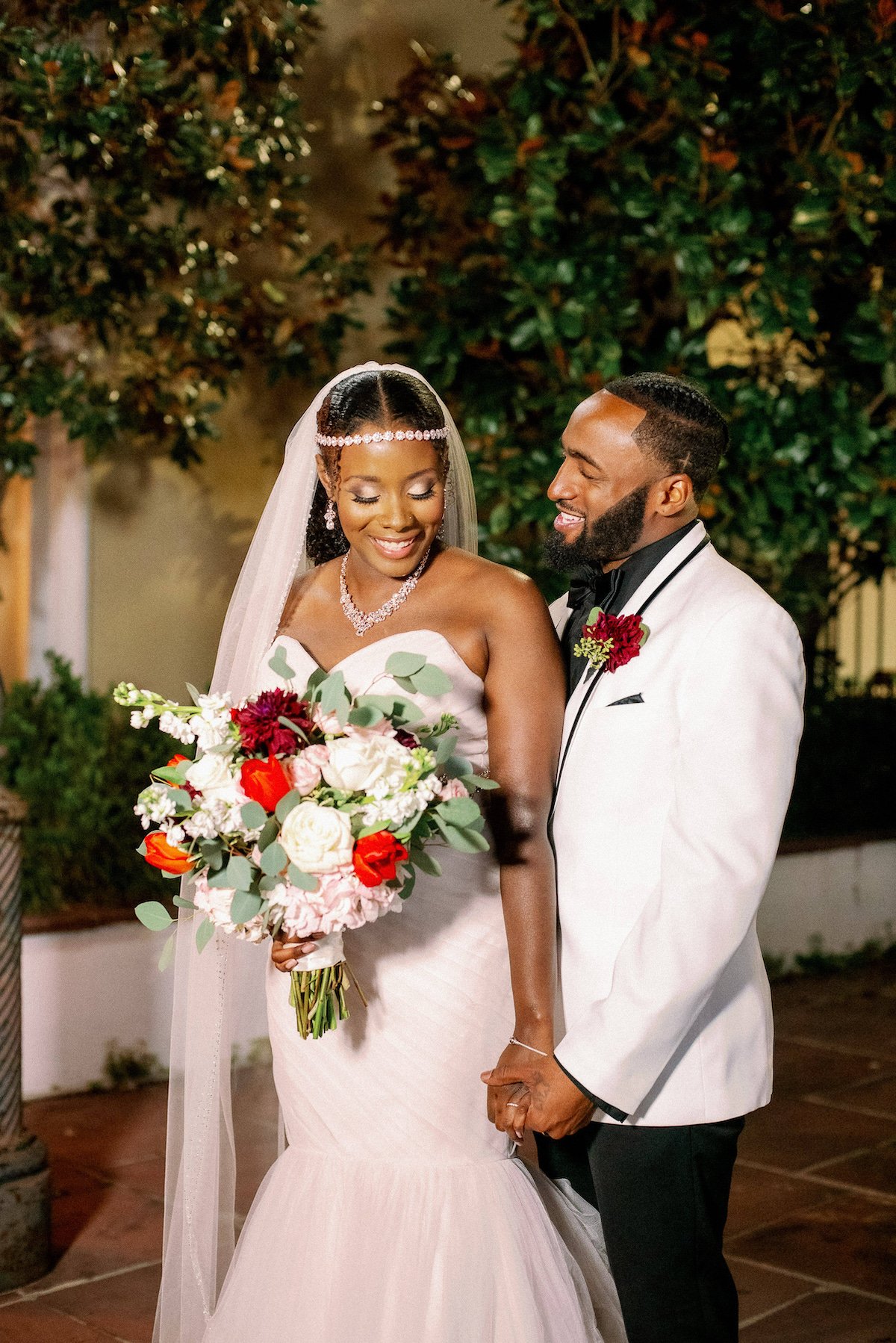 While Woody and Amani can't share the status of their relationship publicly, many Married at First Sight fans have a feeling that the Season 11 couple is going to make it last.
In fact, according to Soap Dirt, Woody and Amani may have been spotted together in an Instagram story very recently. While we can't confirm that it's Amani in the photo, given that she's facing the other direction, fans have their fingers crossed.
That's not the only hint that the MAFS couple is still together. Eagle-eyed fans on Reddit noticed a hashtag on Amani's pinterest this week. Specifically, "#RandallWayHouse." In fact, Woody said on the show that the couple's hashtag should be "#TheRandallWay," so this seems like a pretty clear indication that the two are together and possibly looking at new digs.
It is worth noting, however, that one fan says the tag has since been deleted. This could simply have been a matter of Amani worrying about her NDA, however.