'Married at First Sight': Ashley Petta and Anthony D'Amico Open Up About Future Kids and Life in Quarantine—EXCLUSIVE Q&A
Ashley Petta and Anthony D'Amico have now been married for nearly four years, after first appearing on Lifetime's 'Married at First Sight' season 5. The two Lifetime stars, who are currently appearing on 'Married at First Sight: Couples Cam,' recently opened up about life in quarantine in an exclusive Q&A.
Chicago-based couple Ashley Petta and Anthony D'Amico quickly became fan favorites after getting hitched on season 5 of Lifetime's Married at First Sight. Since then, Ashley and Anthony—now married for nearly four years—have become proud parents to a daughter, Mila. Ashley manages her family's restaurant and bar, while Anthony works as a sales director for a media company.
Anthony and Ashley, who recently joined us for an exclusive Q&A, are currently starring on the limited spinoff series, Married at First Sight: Couples Cam.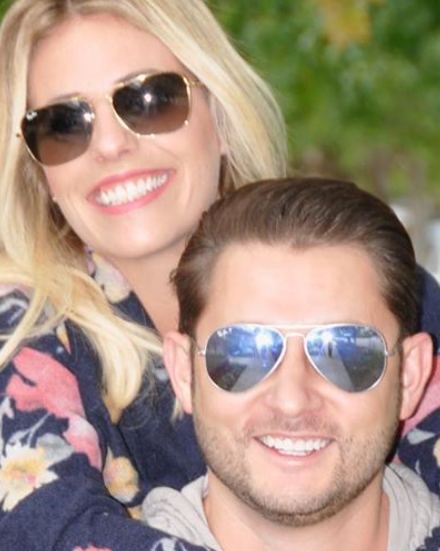 What is 'Married at First Sight: Couples Cam?'
The self-shot, six-episode series follows nine Married at First Sight couples—including Ashley and Anthony, as well as Elizabeth Bice and Jamie Thompson; Doug Hehner and Jamie Otis; Shawniece Jackson and Jephte Pierre; Bobby Dodd and Danielle Bergman; AJ Voellmoeller and Stephanie Sersen; Keith Dewar and Kristine Killingsworth; Greg Okotie and Deonna McNeill; and Austin Hurd and Jessica Studer—as they navigate the COVID-19 crisis.
From on-camera births to financial struggles, shifting relationship dynamics, and health-related fears, the couples get candid about life in quarantine on each Wednesday night episode.
Life in quarantine
Anthony and Ashley recently opened up to Showbiz Cheat Sheet about what it was like to shoot their own scenes for reality TV, as well as their plans to expand their family.
How has your relationship changed since first appearing on Married at First Sight? How have you grown & evolved as a couple?
Since being married at first sight, we have learned so much about each other. We aren't strangers anymore! We have been married almost four years, and we are still learning and growing as a couple every day. 
What has it been like to be in quarantine with your daughter Mila?
It's been great to spend more time together as a family. Mila obviously doesn't understand what's going on, but she loves having us both home all the time. 
What quarantine advice would you give to other couples and parents who might be struggling?  
Give each other breaks and make sure everyone is getting enough alone time. Anthony and I took turns sleeping in and cooking.
Filming 'Couples Cam'
What was it like to film Couples Cam yourself? How was it different from your other experiences on the show?
It was really interesting! I actually would prefer a whole crew. I know that sounds weird, but it sometimes felt awkward for me to get cameras set up and then have a conversation.
When we worked with a crew, it felt more natural, because we would just go about our normal day, and after a while it's easy to just forget you are being filmed.
What can fans expect to see from you on Couples Cam?
Fans can expect to see what our day to day lives looked like during quarantine—how we adjusted routines and created fun ways to cope despite everything around us.
What are you hoping for next, in life or as a couple/family?
We are hoping to expand our family in the near future.
The next episode of Married at First Sight: Couples Cam airs on Wed., Jun. 10, on Lifetime at 8 p.m. EST.