'Married at First Sight Australia' Star Dan Webb Calls Viewers 'Peasants'
Married at First Sight Australia may not get quite as much attention here in the U.S. as its state-side counterpart, but there's just as much drama. And this has never been truer than with Dan Webb, who recently took to social media to brand all UK viewers of the show "peasants" following the airing of one of his less impressive moments on Channel 4. To make matters worse, Webb has been charged with fraud over an investment scam.
Dan Webb cheated on his wife
RELATED: 'Married at First Sight' Cast Member Chris Williams Has MAFS Fans Concerned After 'Goons' Post
Married at First Sight Australia star Dan Webb was blasted by fans on social media following his behavior on the show. Initially, Webb was married to Tamara Joy on the show. However, the two seemed to lack real chemistry, something that Joy confirmed later.
"My response to that is no… Was I initially attracted to him, no. Did we get along, yeah we did. Dan and I became really fast friends," wrote Joy when an Instagram user asked if they had feelings for each other.
Unfortunately, Webb decided to go on a date with Jessika Powers behind Joy's back. Powers herself was already married on the show to Mick Gould. The two even wound up kissing during their time together.
Tamara Joy later revealed that she felt betrayed by Webb, despite their lack of romantic inclinations. She claimed this was due to his betrayal of trust, regardless of their lack of chemistry.
"Girls, you don't know what your man is saying to this girl to make her fall at his knees, or whatever happens. So you can't always blame the girl. It's like eight times out of ten it's actually the male's fault," Joy later added.
'MAFS Australia' star Dan Webb calls UK viewers peasants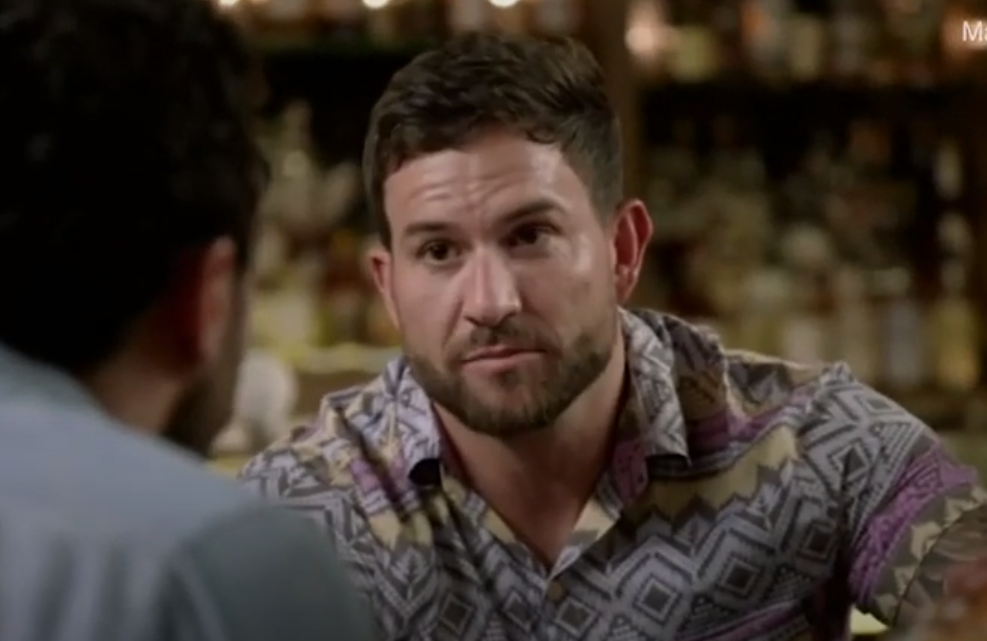 Naturally, Married at First Sight Australia star Dan Webb faced intense backlash from fans of the show following his infidelity. It wasn't long before he had enough, and decided to lash out at those calling him out for his behavior.
"All the people in UK right now watching and abusing me with some really low comments, my advice to you is firstly correct your spelling as some of you t**ts need grammar lessons," Webb wrote on his Instagram story.
"Secondly that show was filmed 2 yrs ago get on with it and thirdly unfollow me don't need any more haters. I have converted most to lovers so no room for peasants [sic]," he added.
"As for the rest of you, thanks your great [sic]," he concluded. It feels worthwhile to point out the incorrect "your" following Webbs' comments about grammar.
'Married at First Sight Australia' star charged with fraud
However fans may feel about MAFS Australia star Dan Webb, the law isn't pleased. Webb was recently charged with fraud over a telemarketing scam. The scheme was a multi-million dollar one, and includes ten others, some of whom will be facing money laundering charges.
Estimates from the prosecution weigh in at a possible $24 million in profits from the telemarketing scam — which may have existed before Webb appeared on the show and cheated on his wife.