'Married at First Sight': Brett Breaks Up With Olivia in Sneak Peek – 'I Can't Keep Putting My Life on Hold Anymore'
Brett Lindsey and Olivia Cornu never seemed to make much headway in their marriage journey on Lifetime's Married at First Sight Season 11 in New Orleans.
Brett's sarcasm and harsh words turned Olivia off and made her uneasy. Meanwhile, Olivia's lack of physical affection and judgmental attitude often made Brett uncomfortable.
Lifetime recently dropped a midseason trailer, showcasing what's to come for some of the five Married at First Sight couples after COVID-19 hits. The sneak peek revealed Brett moving out of the apartment he shared with Olivia and seemingly breaking off the relationship in advance of Decision Day.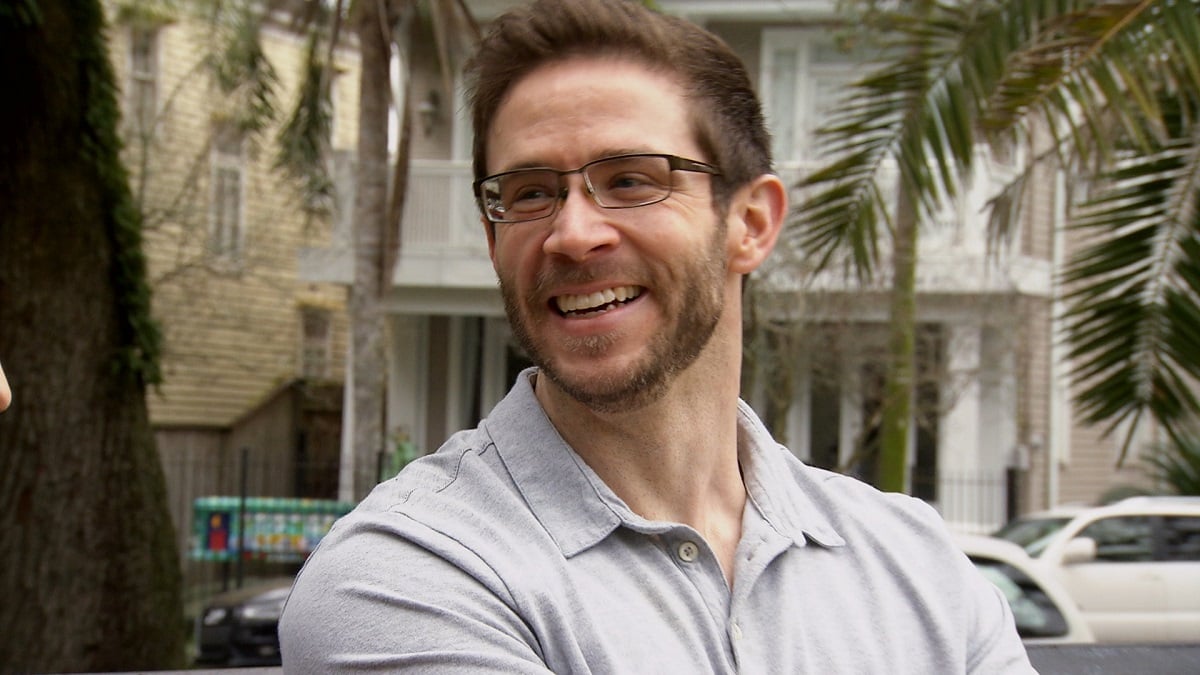 Brett moved back to his house without his wife
In Lifetime's preview for the upcoming episodes of Married at First Sight, the five couples had to fend for themselves when production came to a halt during the peak of the COVID-19 crisis in New Orleans. Not only did the newlyweds now have to film their own scenes, but Decision Day itself was also delayed by the pandemic – stretching out the process and putting a strain on several of the marriages.
Brett explained that Olivia had left the area to visit her mother, which he didn't think was a wise move on her part.
"I think it's such a bad idea to be traveling any kind of long distances," the Married at First Sight star said. "We're still obviously under the stay-at-home order."
But Brett wasn't going to wait around anymore. He decided to move out of the apartment he shared with Olivia and back into his own home.
"I can't keep putting my life on hold anymore, so I'm moving back into my house," he said, packing his bags and preparing to leave for good.
Olivia pushed back against Brett's decision to move out without informing her
After Olivia got back to the apartment she used to share with her husband, she was shocked to find herself alone.
In a tearful phone confrontation, the Married at First Sight star called Brett out for moving all of his things without much of a warning.
"You don't just move out," Olivia exclaimed on the phone as tears filled her eyes.
Brett defended himself, saying he thought they discussed it enough via text. But Olivia insisted she was blindsided, arguing that she knew he'd planned to move a few of his things while she was visiting her mother – not everything.
She seemed especially frustrated that he'd eaten all the food while she was gone, especially during a pandemic when it was difficult to find groceries.
"I get home and everything is gone," Olivia said angrily. "Even food out of the damn pantry, Brett."
Brett told his wife that he didn't see the point of trying to continue the relationship at all when they both knew it wasn't going well. After all, they didn't see eye to eye on anything from lifestyle choices and future children to finances and home life.
"I don't see the point of us going through everything, trying to make it work, when you and I both know that there's fundamental problems," Brett sighed. "We want different things out of life."
Olivia looked emotionally exhausted as she reiterated that she thought Brett's actions were heartless.
"I get the fundamental differences, but you don't just move out," the Married at First Sight star choked out. "You say, 'I told you.' Well, no, you didn't!"
Brett appeared to break up with Olivia in a tell-tale conversation
At the end of the trailer, Brett and Olivia appeared to be at an impasse in their relationship. In fact, Brett seemed more than ready to call it quits with his wife of mere months.
Olivia and Brett hashed things out during a one-on-one conversation – but Brett seemed to have already made up his mind.
"Do you think, between now and Decision Day, that anything could be done to try to go in the other direction?" Olivia asked her husband hopefully in the Married at First Sight preview.
"No," a stone-faced Brett said simply in response. "No thanks."
In another preview clip, Olivia sadly told Pastor Cal Roberson that she felt her marriage was well and truly over, saying there was "no getting over the hump" now.