'Married at First Sight': Brett Ditches Olivia and Takes All the Food With Him
It's been apparent to fans of Married at First Sight that Brett and Olivia simply aren't working out. The two have had terrible chemistry, and the only thing uniting them seems to be their love of cats. Now, Brett has called it quits with Olivia. When his Married at First Sight wife went on a trip to visit family amid the COVID-19 pandemic, that was the last straw. With health concerns on his mind and Olivia out of the house, Brett packed up and left — but he took all the food with him. 
Olivia calls quarantine with Brett a 'blessing in disguise'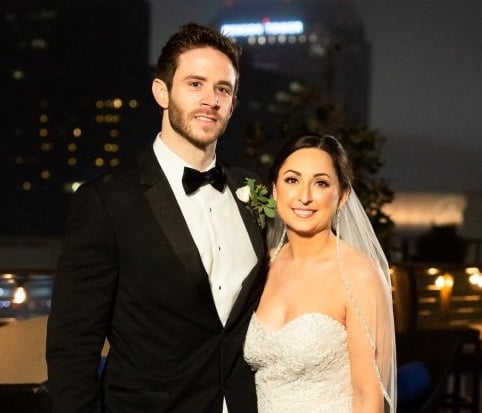 Without a doubt, COVID-19 had a major impact on the Married at First Sight Season 11 couples. They were forced to spend more time at home than any coterie of couples prior, and it's inevitable that the pandemic might cause some clashes as a result. 
However, according to Olivia, the quarantine with Brett was actually a "blessing in disguise." During a chat with the New York Post, Olivia explained that it helped her learn about her husband. 
"We weren't talking about anything other than COVID. It definitely put stress on Brett's and my relationship," said Olivia. And her work didn't make the situation any easier — quite the contrary. 
"I'm in a hospital full of COVID, and when I came home, Brett would be watching the news. That was a tough time for us, having to sit down and say, 'I know you want to watch the news, but I can't anymore. I can't think about COVID,'" the Married at First Sight star explained. But there was a silver lining. 
"I would have appreciated not having a pandemic, but going through something traumatic and stressful and life-changing really helped us grow during our marriage," said Olivia. 
Pastor Cal Roberson added, "Tragedy and emergency situations like this can actually bring people closer together. It revealed weaknesses and showed a lot of strengths. In a weird way, what could have been tragic actually benefited [the couples]."
Brett ditches Olivia and takes all the food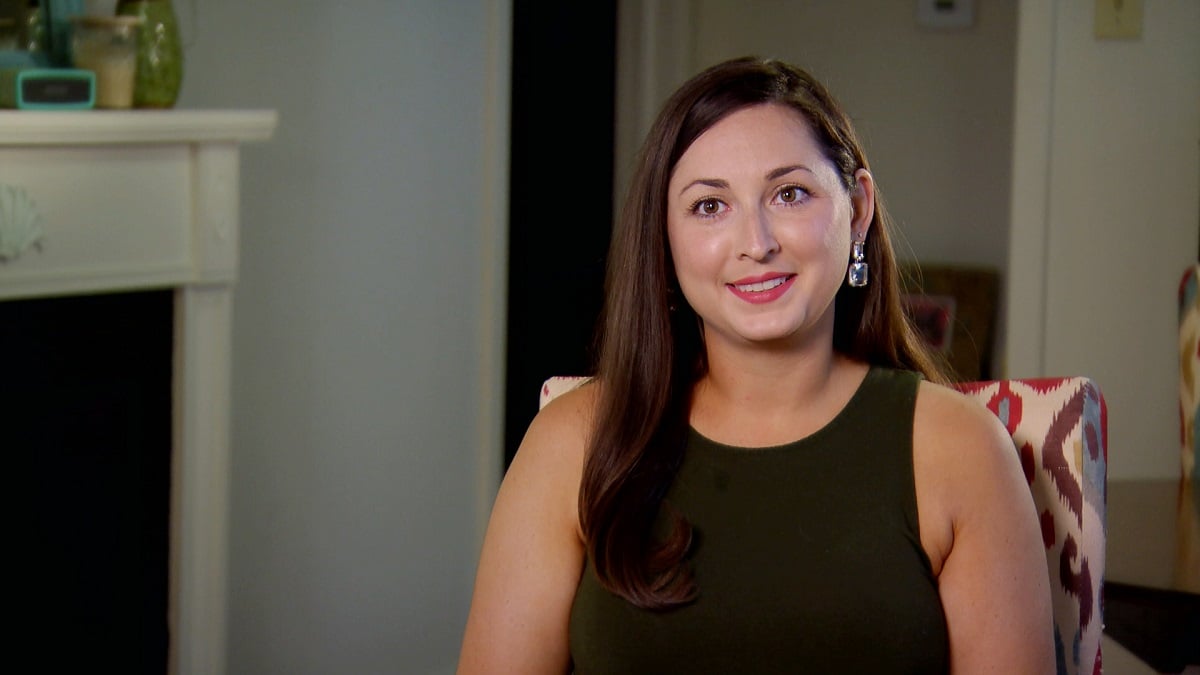 Despite Olivia's take on how COVID-19 was helpful in terms of learning about each other, the virus wound up being a breaking point for Brett. The Married at First Sight star pushed back when he learned Olivia planned to go visit her family amid the pandemic. 
When she told Brett she planned on visiting her parents by car, he was concerned for their health and safety. He told Olivia he didn't think it was a good idea, but Olivia poked fun at him, saying she had to ask Brett if he was scared. She wound up visiting her family despite his fears. 
"I still think it's such a bad idea to be traveling any kind of long distances. We're still, obviously, under the stay-at-home order," Brett told the camera after she left. 
"Decision day was supposed to be this week, but [coronavirus] delayed everything. It could be months before we finish, I don't know. But I can't keep putting my life on hold anymore, so I'm moving back into my house."
For Brett, that was the end of things. He packed up and bailed on Olivia entirely — and he took most of the house's food with him. 
"He took most of the food out of the cabinet, there's no food in the fridge. Like, he took everything," Olivia said of the incident.
'Married at First Sight' fans react
Married at First Sight fans were shocked by Brett's caper, but also seemed to get a real kick out of it. One Redditor posted a still of the Grinch stealing the last can of "Who Hash" from How the Grinch Stole Christmas, and captioned it "Brett took the last can of Who Hash from Olivia!!"
"Right?! Not even a crumb left for her or her cat! I could imagine Olivia talking to Brett in Cindy Lou Hoo's voice, 'Brett, why? Why are you taking our food from the pantry? Why?'" joked another Redditor. 
As for Olivia's decision to travel and visit her family amid the pandemic, fans were highly critical. 
"The moment she said all of this about covid and went on her trip, I agreed with Brett. Yeah that's gonna be a no from me, dawg," wrote one user. 
"I was really disappointed in her lack of empathy the most. The pandemic has been a frightening and unpredictable time for most of us. Brett needed compassion if he expressed fear of the virus," pointed out another commenter.