'Married at First Sight': Brett Gets Third Degree From Olivia's Friends in Sneak Peek
Married at First Sight star Brett raised plenty of eyebrows during his premiere on the Lifetime reality show. That is to say, he didn't make a good first impression. He admitted to a fairly prolific dating history, and went on to flirt with another woman during the bachelor party. Now, with both Olivia and fans not so sure that he's the right match, Olivia's friends are ready to grill him. And based on a sneak peek, that's exactly what they're about to do. 
Brett's behavior shocks 'Married at First Sight' fans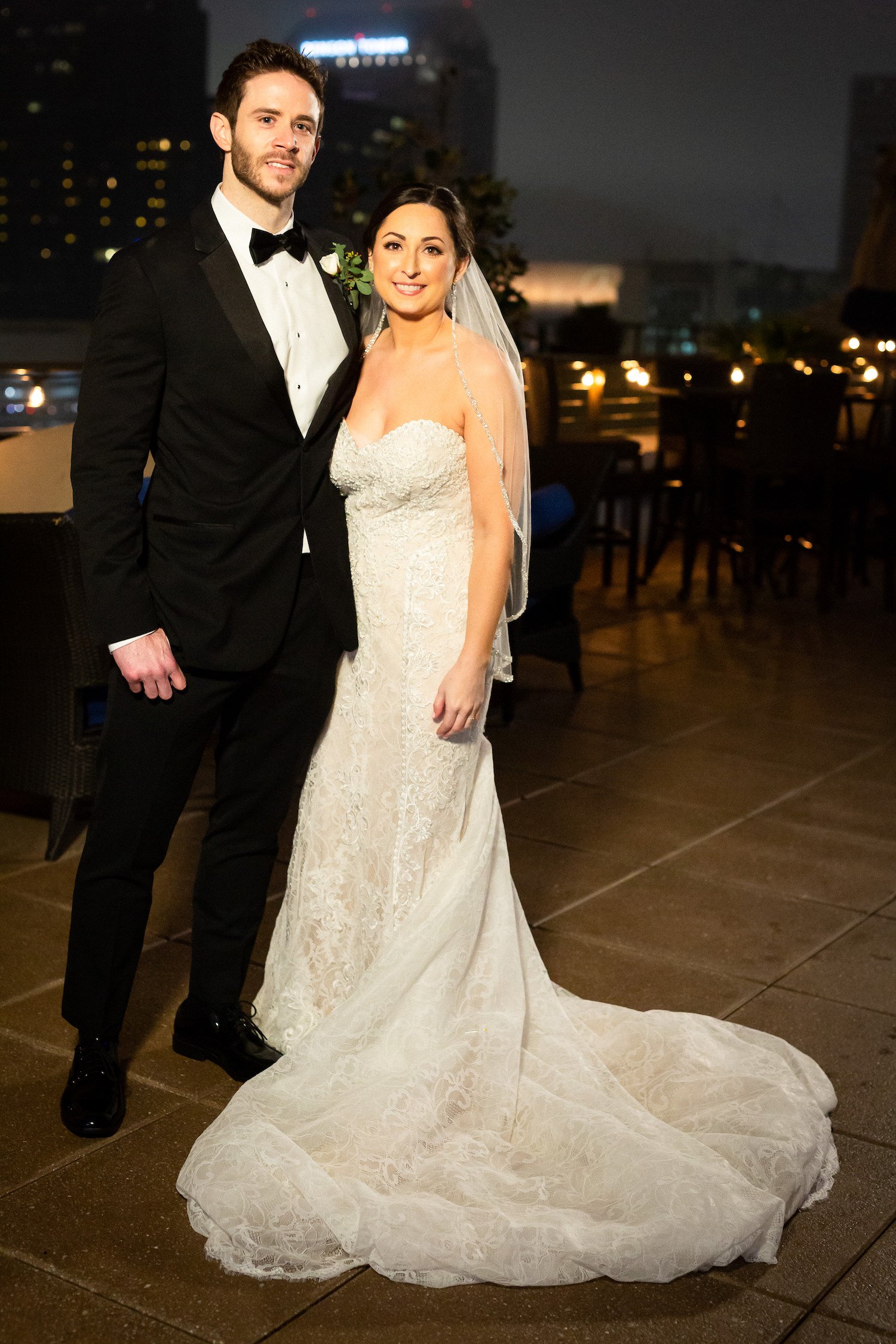 When it comes to Brett and Olivia, fans aren't convinced it's meant to be. Mostly this seems to be a result of Brett's behavior so far. Olivia is ready to enter into a committed, long-term relationship, and it seems as if Brett might not be on the same page. 
Brett shocked Married at First Sight fans when he put the moves on Kristen, another MAFS contestant during the bachelor party. Not exactly a classy move when you're about to get hitched to somebody else. 
The MAFS star went on to discuss his prolific dating history, which also put fans on alert. After being cheated on in the past, Brett went on to date 45 women in succession. Talk about a rebound. 
Redditors are not impressed so far. One fan wrote, "I am so tired of the 'experts' matching decent people with absolute creeps, narcissists and d*****bags."
"They shouldn't have allowed him to continue the process after acting like that. I understand they aren't married yet but when you say yes to being on the show you are making a commitment to marry a stranger. It's unbelievably disrespectful to the other people in the experiment who are taking it seriously to be acting like that," suggested another user.
Olivia isn't thrilled either 
After watching the episode herself, Olivia explained that she wasn't very impressed with her Married at First Sight beau either. 
The reality star told Us Weekly, "As for Brett, his dad did not seem thrilled and his siblings didn't have much to say — the looks on their faces say it all. They all seemed shocked that he would even consider getting married given his dating history."
Olivia went on to say, "I like that Brett chose simple black and white, but I have to admit that watching this segment was tough. It is not cool to hear about all of his past dates and canceling of dates. It makes me feel like he maybe isn't ready to settle down."
She added, "Some of the things Brett says are so shocking to me. He sounds like a playboy."
Olivia's friends give Brett the third degree
Olivia's friends do not seem very impressed with Brett either. In a sneak peek, they ask Brett some tough questions, and his answers don't thrill them. 
Kathleen, Olivia's matron of honor, asked Brett, "What's your biggest fear right now?"
Brett blithely replied, "My contacts will dry out before I get back to my room to put drops in."
In an attempt to cover for his answer, the Married at First Sight star added, "At this point I'm thinking it seems pretty easy to be married. It seems super simple." 
Kathleen, looking flabbergasted, replies, "Oh, yeah?" After an uncomfortable silence in which Olivia's friends look at Brett like he has two heads, the Kathleen asks, "Have you had like, serious relationships in the past? Why do you think they didn't work out?"
"Uhhh, there's no generalized answer for that, I mean…I've dated lots of people who are very different from me. It just never really worked out properly," Brett explains, not really giving an answer to the question.
So far, Olivia's friends don't seem totally on board. It remains to be seen if Brett's behavior will change once he and Olivia start spending time together in earnest.