'Married at First Sight': Brett Lindsey Calls Out His Castmates and Defends Christina in Reddit AMA
Brett Lindsey and Olivia Cornu had a tumultuous relationship and breakup, to say the least, on Lifetime's Married at First Sight season 11 in New Orleans. Fans were divided about the couple, with some placing the blame on Olivia's shoulders for being overly "judgmental" and others claiming Brett was too sarcastic to be taken seriously on the show.
In a recent Reddit Ask Me Anything (AMA) with Married at First Sight fans, however, Brett defended himself to an extent – and called out some of his castmates along the way.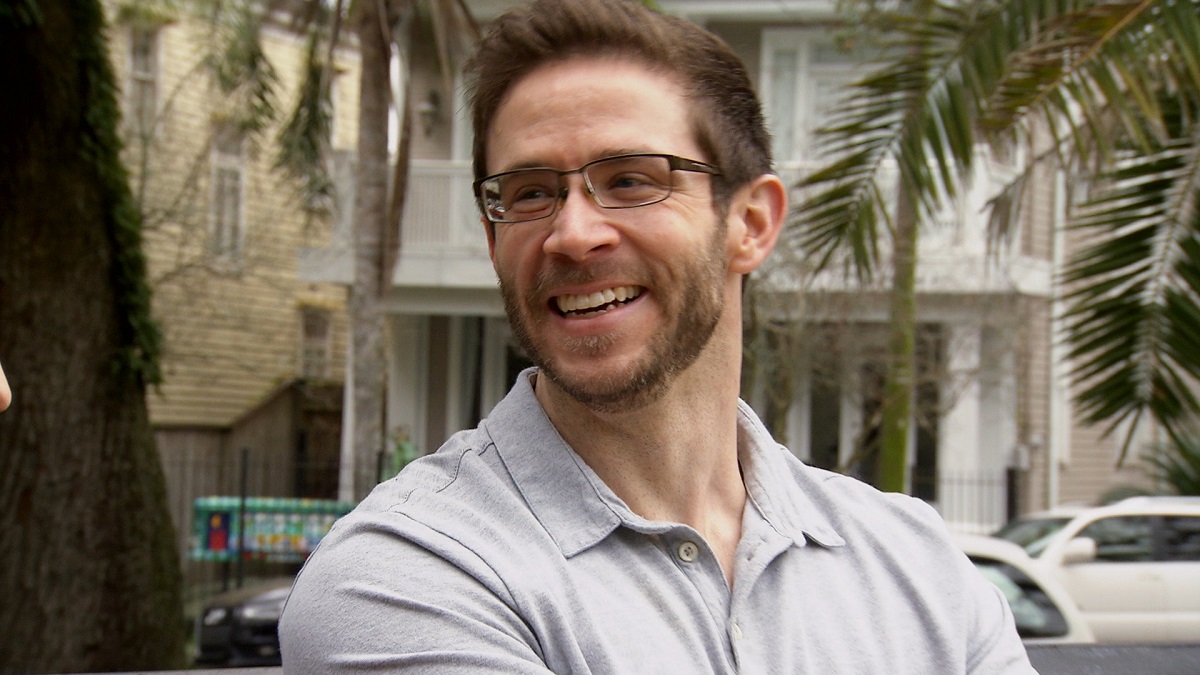 Brett claimed some of his cast members were different off-camera
At the Married at First Sight season 11 reunion, Brett claimed that he didn't think any of his castmates were portrayed accurately by Lifetime producers. He repeated these claims in his Reddit AMA, arguing that some cast members seemed to purposely put on a show for the cameras.
Olivia's ex told fans they would be "extremely surprised by how different everyone was" off-camera. And he wasn't afraid to name names, suggesting that Miles Williams was the most different on- and off-camera, while Bennett Kirschner and Amelia Fatsi were the most similar in real life in comparison to their on-screen personas.
Brett also had some harsh words for his ex-wife, as well as for Amani Aliyya Randall.
"Olivia and Amani formed the mean girls clique and everyone towed the party line for the most part," the 35-year-old systems administrator wrote on Reddit.
Fans also wanted to know whether Henry Rodriguez, Christina's husband, was as "catty and snobby" as some thought he was on the show.
"That's an interesting question," Brett replied. "I was always under the impression that Henry and I got along really well. When I saw him on Unfiltered and the reunion talking negatively about people, it quite honestly caught me off guard."
RELATED: 'Married at First Sight' Season 11: What Happened On Decision Day?
The 'Married at First Sight 'star pushed back against his on-screen portrayal
Of course, Brett also had a few words to offer in his own defense. Most notably, he claimed that his infamous departure while Olivia was away visiting her mother during the COVID-19 crisis was overblown.
On Married at First Sight, Olivia claimed that Brett took all the food out of the pantry with him when he moved back into his house, effectively leaving her with nothing during a pandemic. But Brett insisted that this was a misrepresentation.
"No, this was so dumb," Brett told a fan who asked if he really left his wife without food in the house. "I try to only buy as much food as I'm going to eat for the week so that nothing will go to waste. Sunday is had together, but she never got home and the store was closed. This is why there was no food in the house."
The Married at First Sight star also revealed that he thought he and Olivia had "many more serious conversations" than they seemed to on the show.
RELATED: 'Married at First Sight': Olivia Says Brett Checking Himself Out in the Mirror Turned Her Off
He also took the opportunity to call out his ex-wife and defend Christina
Naturally, Brett didn't exactly think highly of his brief marriage to Olivia. Calling her a "bitter person" in one AMA reply, he added of the 30-year-old nurse practitioner, "As soon as she realized I wasn't what she wanted, she reverted to her default."
One Married at First Sight fan wanted to know if Brett, who now has a new girlfriend, had been soured against marriage by the negative experience. But he explained that nothing could be further from the truth.
"No, I don't think that this changed my feelings about marriage," Brett wrote. "With the right person, I would absolutely get married again. It'd have to be better, because honestly it couldn't be any worse."
Rather surprisingly, Brett defended the Married at First Sight season 11 castmate who had the most negative comments to make about him – Christina, Henry's ex-wife. Christina famously referred to Brett as an "a**hole" on the show, and a fan wanted to know if she'd ever apologized.
"Yes she did," Brett revealed. "Cut her some slack. She's not a monster. Emotionally fragile, sure, but not a bad person."
In another reply, Brett even argued that Christina (who was widely criticized by fans) had gotten a worse reputation than she deserved.
"I feel like Christina got put in an impossible situation, so we never really got to see who she really is," the Married at First Sight star insisted. "A bad relationship can bring out the worst in any of us."
It's unclear as to whether Olivia will head to Reddit for her own AMA to even the score, but fans are certainly clamoring for her to do so.