'Married at First Sight': Chris Admits He's Not Attracted to Paige
Chris Williams admitted he wasn't attracted to his wife, Paige Banks, on the Jan. 27 episode of Lifetime's 'Married at First Sight.'
Married at First Sight fans have been worried since the beginning of season 12 that Chris Williams, a 27-year-old franchise owner, might not be a great match for 25-year-old Paige Banks, an accountant.
On paper, the Atlanta newlyweds seemed to have many of the same values – like their shared Christian faith and desire for financial success and kids. But Chris' many comments about his future wife's looks and sex drive ahead of their wedding led some viewers to think of him as shallow.
On the Jan. 27 episode of Lifetime's Married at First Sight season 12, "Nice to Marry You," Chris and Paige tied the knot. Chris seemed to have mixed feelings about his wife's appearance.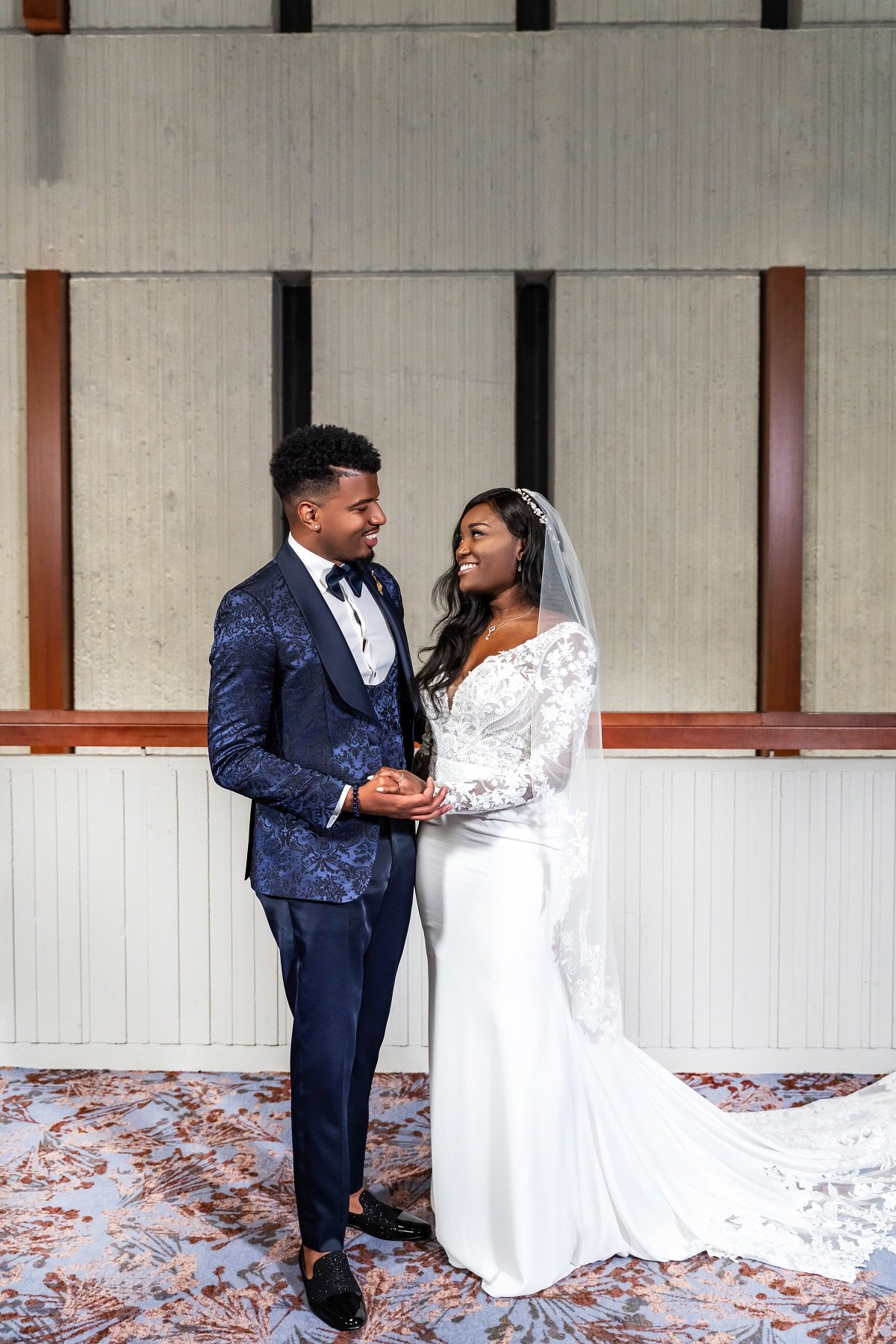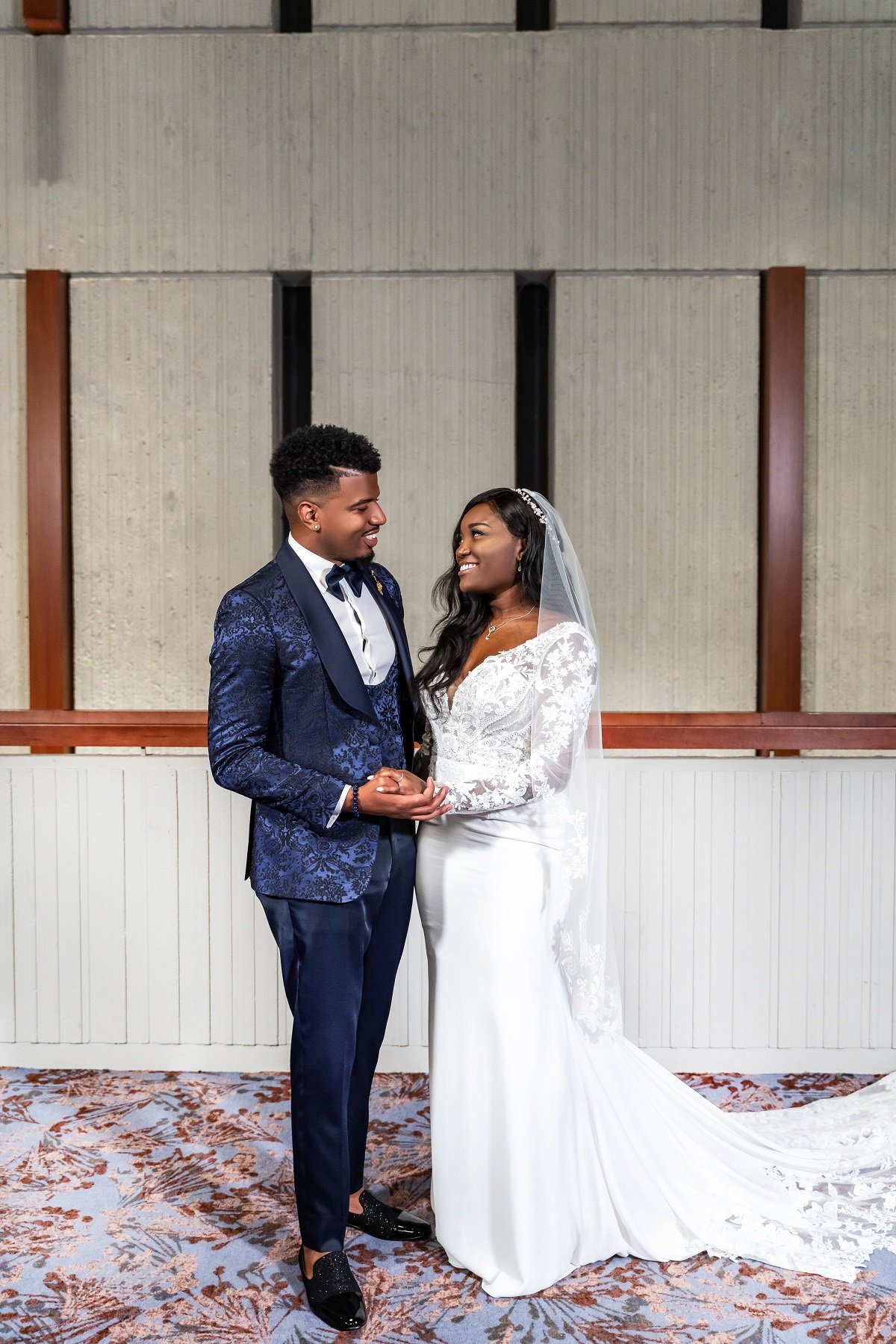 Paige wasn't happy with Chris' comments about his ex
As Paige walked down the aisle, Chris muttered an indecipherable "Oh s*it" – which wasn't the most promising omen for their marriage.
Indeed, things got awkward right away as the newlyweds shared their first glass of champagne. Chris brought up his ex almost immediately, admitting that he had covered up a tattoo of her name mere days ago. He also told his wife that she and his ex had the same kind of dog.
Naturally, Paige told Lifetime producers she wasn't happy with all the talk about exes on her wedding day.
"He's talking about an ex and comparing me to her, like, 'Oh wow, my ex had a Yorkie,'" the Married at First Sight star complained, calling the discussion a "yellow flag." "And I'm like, 'Is she your wife?'"
Things got even more uncomfortable when Chris' father didn't want to give up the "honeymoon baby" talk. The bride was visibly put off when her new father-in-law told her it was important to have sex with her husband as much as possible.
Chris wasn't sure if he was attracted to his wife
At first, Chris' comments about Paige's looks were positive. He raved about his wife's smile and figure, saying her grin positively lit up the room and going wild for her "nice shape."
But as time went on, it became obvious that the Married at First Sight star had some misgivings about his initial attraction to his wife.
"So, I am not 100 percent attracted to her," Chris told Lifetime producers. "When I saw her initially, it was like, 'Oh f*ck! This is different from what I was used to!'
Chris even told Paige's bridesmaids that his new wife was "the opposite" of his usual type and not exactly what he wanted. The groom liked "trophy wives," he explained – and he didn't see her falling into that category, even though he thought she had the "body of a goddess." Instead, the Married at First Sight star said hesitantly that Paige was "beautiful in her own way."
The couple began to warm up to each other on their wedding night
In addition to Chris' lukewarm attraction to Paige, the newlywed couple's conversations about sex at the reception were downright cringeworthy.
With nary an overture, Chris asked his bride if she was a virgin.
"No, what made you think that?" Paige responded quickly, looking taken aback.
Undeterred, Chris pressed on with several invasive questions – such as whether or not Paige was on birth control, whether she was "affectionate," and how high her sex drive was. The Married at First Sight star even confessed that he'd refrained from, uh, getting it on solo before the wedding in order to prepare himself for the marriage.
Still, there seemed to be a bit of hope for the future when Chris and Paige got ready for bed together. Chris was impressed by Paige's wedding night lingerie and said he was definitely feeling "a vibe." He also told Lifetime producers that he was becoming "more attracted to his wife with every conversation."