'Married at First Sight': Chris Says He Feels 'Closure' With Alyssa as He Moves Forward With Olivia
TL; DR:
Chris from Married at First Sight Season 14 has connected with season 11's Olivia. She flew to Boston to meet Chris in person and then joined him on the group getaway on Cape Cod. 
Meanwhile, Alyssa went on date with Ryan from season 13 but got upset when she learned he'd been talking to Lindsey.
At the getaway, Alyssa apologized again to Chris, who said he now has "closure" on his brief marriage.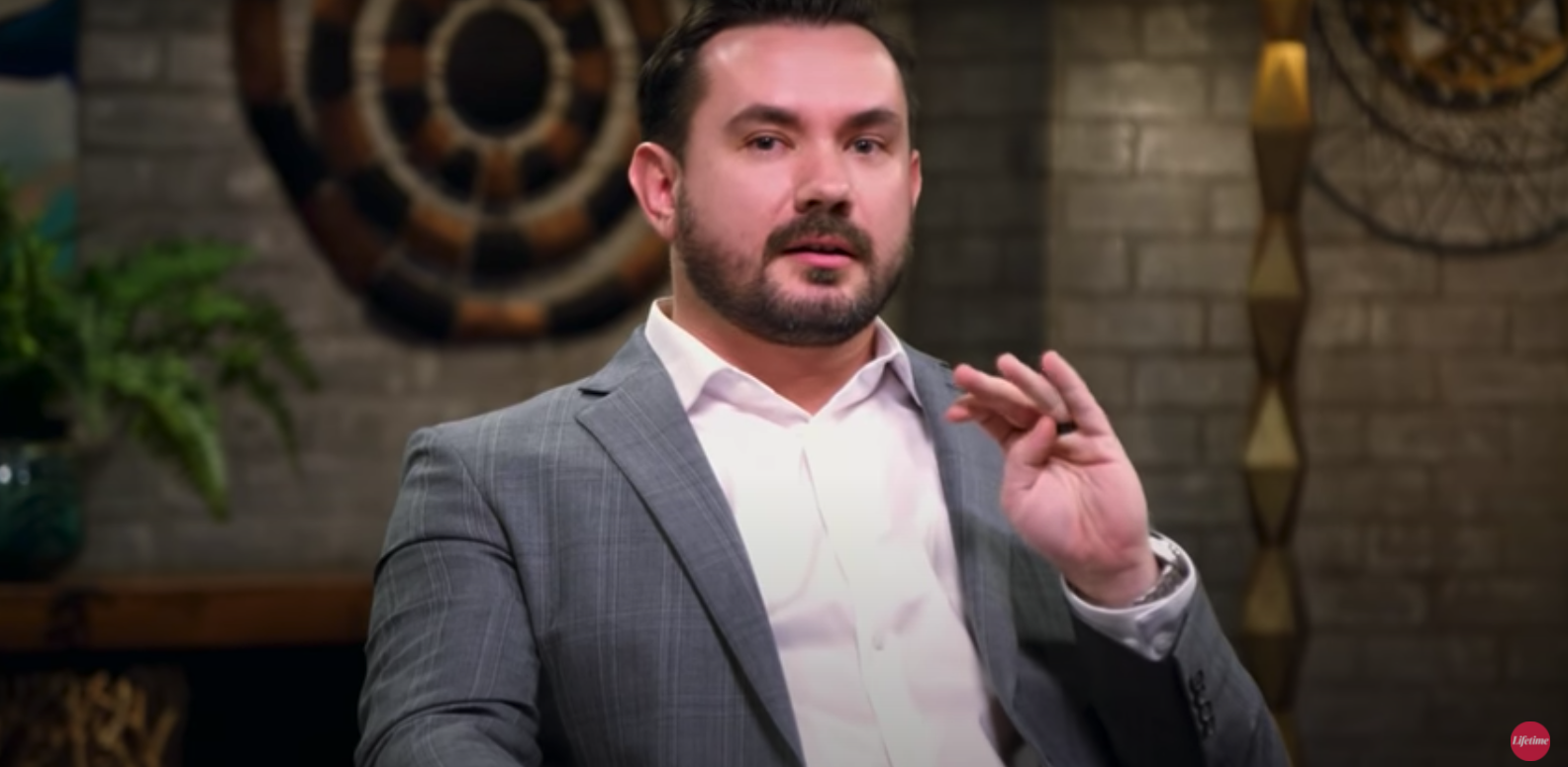 Chris has put his brief, troubled marriage to Alyssa behind him. The Married at First Sight Season 14 participant is pursuing a possible relationship with Olivia from the show's New Orleans season. Meanwhile, he and his ex have cleared the air. The pair talked one-on-one during the show's "Where Are They Now?" special, which aired June 1, with Alyssa finally giving Chris the genuine apology for her behavior that he wanted. 
Chris invites Olivia from 'Married at First Sight' Season 11 to Boston for a date 
Chris and Alyssa's marriage was one of the shortest in Married at First Sight history. But now that the relationship is in his rearview mirror, Chris is focusing on the road ahead. He connected with season 11 alum Olivia and after exchanging some messages, decided to fly her to Massachusetts for a date.
"She's smart, grounded, practical, successful, beautiful. She really is the textbook definition of just a nice, kind person," he said after meeting the nurse practitioner in person for the first time.
For her part, Olivia said she was "shocked" Chris invited her to Boston, but she thought he might bring her out of her shell. She even agreed to accompany him on a getaway to Cape Cod with the rest of the season 14 cast. 
Alyssa's flirtation with Ryan from the show's Houston season crashes and burns 
RELATED: Lifetime Sets 'Married at First Sight' Season 15 Premiere Date, Reveals New Experts
As Chris and Olivia got to know each other, Alyssa was chatting with Ryan from Married at First Sight's Houston season. He also came to Boston for an in-person meet-up, and she also invited him on the group getaway to Cape Cod. 
"I think he's just as cute in person as he was on Facetime," she said. "Plus he's a cowboy and we all know how I feel about that."
However, Alyssa's flirtation with Ryan came to a screeching halt when she learned he'd also been chatting with her nemesis Lindsey.  
"I'm really upset about it," she said. "I feel like you, like, betrayed me."
"I'm not going to get in the drama," Ryan told a producer after Alyssa walked out. "I can be friends with whoever the f*** I want." 
Chris finally gets a 'genuine' apology from Alyssa 
After her blow-up with Ryan, Alyssa attended the Married at First Sight group getaway on her own. Despite her frustrations over the situation with Ryan, she did make an effort to clear the air with her ex.  
"It's really nice to see you with someone … Oliva seems super-nice," Alyssa said when she pulled Chris away from the group. "I'm happy for you guys."
"I just want to say I'm sorry again about everything," she added.
Chris was grateful to see what he felt was some more authentic remorse from Alyssa for the way she behaved.
"This apology feels more genuine than the one at [the] reunion," he said. "This one feels like it came with less qualifiers … I feel closure with Alyssa."
He went on to say that he hopes to one day know what it's like to really be married, as he didn't have that experience with Alyssa.
"I just want to be able to share my happiness with someone else," he said. "If it's Olivia, great. If it's not, then I'm still going to work to find that. I am excited for what the future holds."
For more on the entertainment world and exclusive interviews, subscribe to Showbiz Cheat Sheet's YouTube channel. 
RELATED: ​'Married at First Sight': Season 14 Alum Chris May Be Dating Season 11's Olivia