'Married at First Sight': Chris Has a 'Panic Attack' and Disappears For Hours Before Admitting He's Not Attracted to Paige
Chris Williams and Paige Banks immediately raised fans' eyebrows when they tied the knot on Lifetime's Married at First Sight season 12 in Atlanta. Chris, 27, and Paige, 25, seemed well-matched in terms of their hopes for the future – like building a family and an empire together – but they got off on the wrong foot almost immediately.
On the Feb. 3 episode of Married at First Sight, "Romance or Regret," Chris and Paige's marriage turned from bad to worse in a matter of hours on their wedding night. Chris admitted he wasn't attracted to Paige, and Paige's conversation with his parents about the couple's complicated first night together led to a fight between the newlyweds.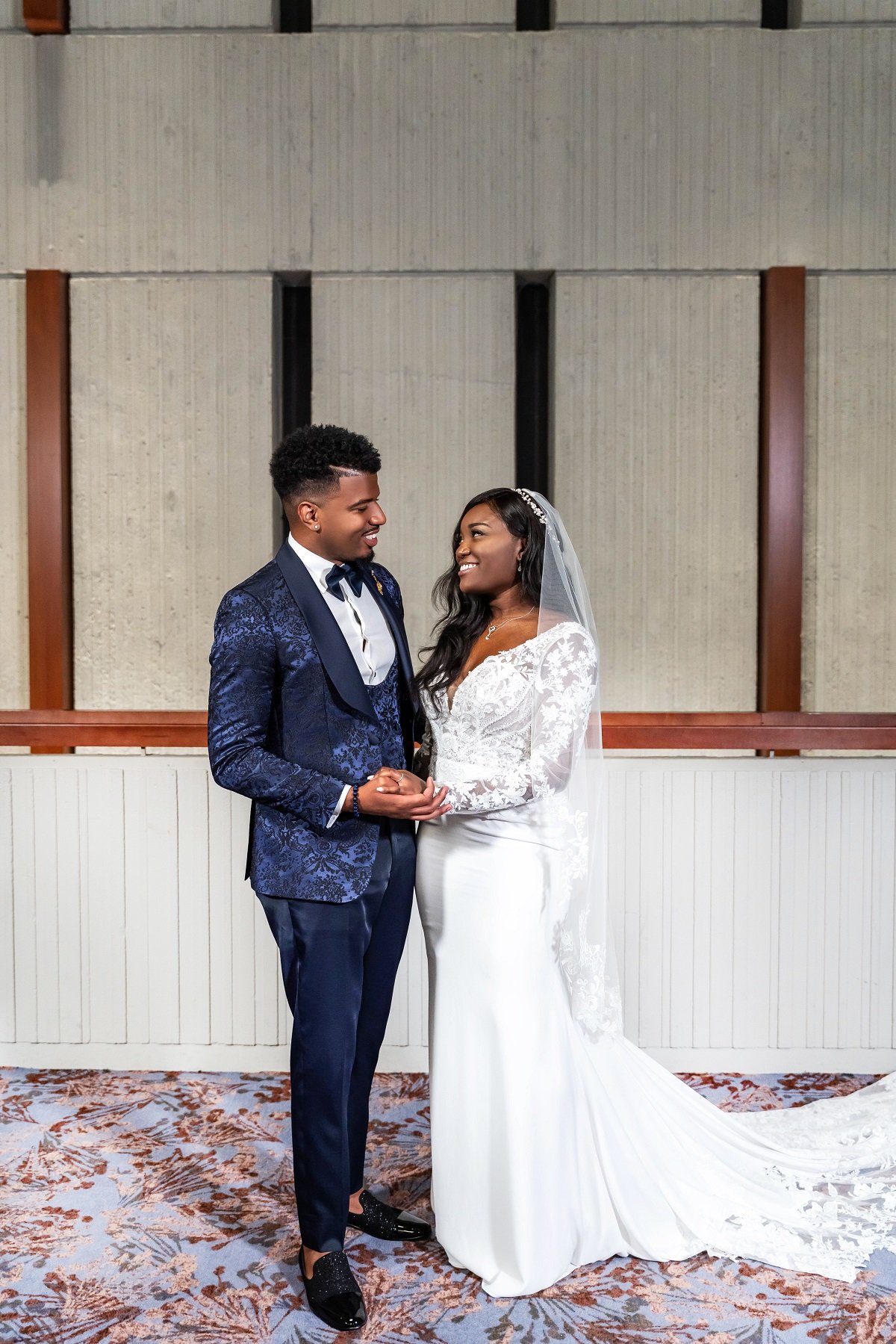 Chris and Paige had an awkward conversation after their first night as a married couple
The morning after her wedding to Chris, Paige seemed head over heels for her new husband. In fact, the couple had already had sex – twice.
But the Married at First Sight star's dreams of wedded bliss came crashing down when Chris went MIA. He told her he was heading down to breakfast, but several hours later, it was clear something else was up.
When Chris finally returned, he told Paige he'd disappeared because of a panic attack. Paige and Chris sat down together to discuss what was going on, and Chris dropped the bombshell that he wasn't physically attracted to his wife.
"To be perfectly honest with you – on paper, you're everything that I need, but I don't think the attraction is fully there yet for me," he told a devastated Paige.
Paige told Lifetime producers that she was upset that Chris had had sex with her twice on their wedding night when he already knew he wasn't into her.
"I feel like, if he had that conversation with me last night – before we even touched, kissed, whatever – I would have been at peace with that," she said. "But we became intimate last night and this morning. I've never been with a man who wants to have sex with me multiple times who doesn't desire me or find me attractive."
RELATED: 'Married at First Sight': Pastor Cal Admits He's 'Surprised' By Chris Williams' Behavior
Paige discussed the situation with her new in-laws
The situation only became more uncomfortable when Paige sat down to brunch with Chris' parents and aunt. They were all taken aback when Paige told them that she'd "shared a moment" with Chris and become intimate with him – only to find out that Chris wasn't attracted to her.
Chris' aunt and mother seemed to take his side, wondering aloud if Chris had been drinking too much the night before. But his father wasn't so understanding. He told Paige that she might not be her husband's type, but she was definitely "his type" as a daughter-in-law.
When Chris' family questioned him about why he'd had sex with a woman he wasn't into, the Married at First Sight star looked cornered and sheepish. Eventually, he told them he'd just wanted to see if a connection between them could develop.
RELATED: 'Married at First Sight': Dr. Viviana Coles Calls Out Critics For 'Bullying' the Newlyweds – 'Stop the Nastiness'
The 'Married at First Sight' couple was at odds about how to proceed
Paige took some time away from Chris to get her hair done and have some space. When she returned to their hotel room, Chris was crying and despondent.
He accused Paige of "violating" and "betraying" his trust by telling his family about their sex life. Insisting that he didn't like to "kiss and tell," the Married at First Sight star told her, "I ain't never talked about my sex life as an adult with my parents." Chris went on to accuse Paige of disrespecting his parents and aunt by talking about sex with them.
Chris even went so far as to claim that he hadn't wanted to have sex with Paige at first.
"With all due respect, I did not want to have sex coming into yesterday," the Married at First Sight groom said. "But I wanted to feel a closeness with my wife. Maybe it would generate some type of attraction."
But Paige wasn't having the excuses.
"It seems like you have a lot of problems with a lot of different things," she told him stoically, claiming that he was the one who disrespected her – not the other way around.
Eventually, Chris and Paige cooled down and agreed to try to make their marriage work. Still, it wasn't looking promising for the newlyweds, given the drama of their first few hours together.