'Married at First Sight': Clara and Ryan Worry That They're 'Not a Good Combination'
Clara Fergus, a 27-year-old flight attendant, and Ryan Oubre, a 29-year-old software project manager, seemed like the perfect match in many ways on Lifetime's Married at First Sight season 12 in Atlanta. Not only did Clara and Ryan have a lot of instant chemistry, but they realized they actually had a lot in common – like old friends, mutual connections, and favorite concerts.
Still, Ryan and Clara worried about their future together when they realized that they didn't share the same ideas about religion. Ryan, whose parent are both pastors, wanted to raise his kids in a Christian household. Meanwhile, Clara wanted to allow her kids to explore multiple faiths.
On the Feb. 17 episode of Married at First Sight, "Defending Your Wife," Clara and Ryan discovered even more ways in which they might be incompatible.
Ryan wondered if Clara had a 'type'
Clara and Ryan sat down and tried to get to know each other a little better during their honeymoon in Las Vegas. Ryan wanted to know if his wife had a usual "type" or if she liked to date any particular type of person.
"Guys who didn't like me as much as I liked them," Clara quipped, hinting at the abandonment issues she'd been open about before on the show.
Other than that, Clara told Ryan she had a penchant for "frat boys" in college. After she became a flight attendant, her tastes shifted to include men from "all across the board."
The Married at First Sight star went on to tell her husband that she'd been with her most serious ex-boyfriend for three years. After that, she headed onto dating apps and went on one "really bad first date after really bad first date" – until now, of course.
Clara told Lifetime producers that she felt "blessed to have Ryan by [her] side."
"I got married at first sight because I wanted to find love," she said, "and find it with someone who was serious about doing the same thing. I want to be with someone the rest of my life, and I really could not have asked for a better match."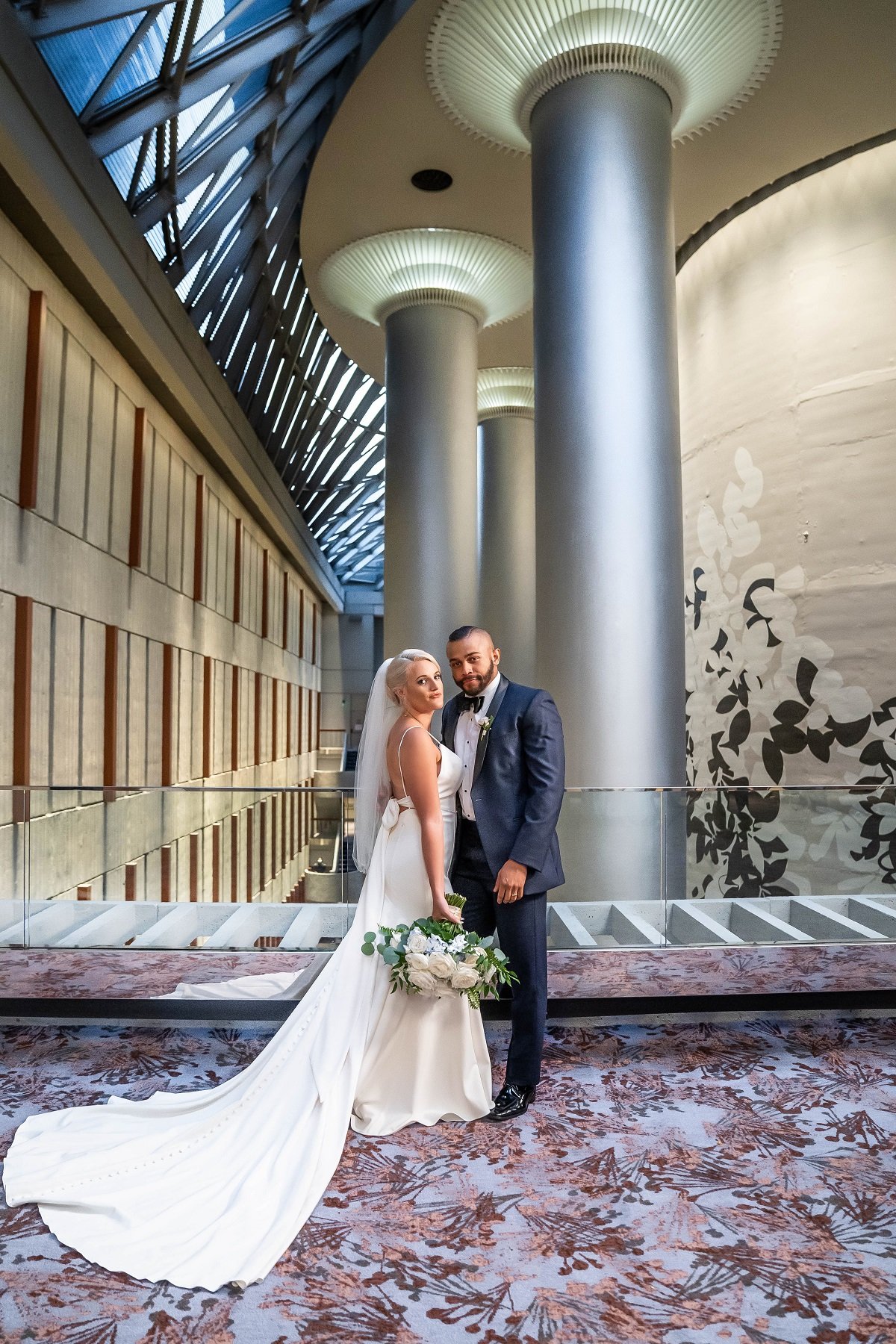 Clara and Ryan disagreed on the importance of the word 'love'
While Clara was thrilled to be with Ryan, the newlyweds seemed to have some differences when it came to their romantic histories. Calling herself a "big 'L' word gal," Clara said she fell in love just about every day.
Meanwhile, Ryan admitted he didn't think he'd ever actually been in love with someone. He seemed uncomfortable with the fact that Clara had proclaimed her love to so many men in the past.
"I feel like it gets thrown around very loosely sometimes," Ryan said of the "L" word, "and I was just always taught that that should be a really, really uniquely reserved verb."
Although he'd been in several long-term relationships in the past, he'd never actually told any of his prior romantic partners that he loved them.
Clara told Lifetime producers she was nervous about this revelation and worried that it was "not a good combination." After all, she was emotionally vulnerable and quick to fall head over heels, often wearing her heart on her sleeve. Her biggest fear was that Ryan wouldn't love her back.
"The girl who's always in love and the guy who's never said he loved anyone," the Married at First Sight bride mused sadly.
Clara thought Ryan could be a bit 'controlling'
Ryan and Clara had another dust-up during their honeymoon after Clara clashed with their Married at First Sight castmate Chris Williams over his treatment of Paige Banks. During a joint outing for the Married at First Sight couples, Chris told Clara in no uncertain terms that she should mind her own business.
Meanwhile, Ryan seemed to agree to some extent. He told her later that night that he wished she would think a little more about what she said, especially in public.
While Clara didn't say much in response at the time, she admitted to producers that she was "keeping her mouth shut a little more than she was used to" with her new husband.
"Sometimes it feels like Ryan's controlling me a little bit," the usually outspoken newlywed confessed. She wasn't sure what this meant for their long-term compatibility.