'Married at First Sight': Clara Is Tired of 'Getting Ryan Off Every Night' and Virginia Wants to 'Run' From Erik in New Midseason Trailer
So far, Lifetime's Married at First Sight Season 12 in Atlanta has been one of the most eventful seasons yet. A new Married at First Sight midseason trailer from People reveals that the drama is far from over. Here's what we can expect from each of the five couples for the rest of the season.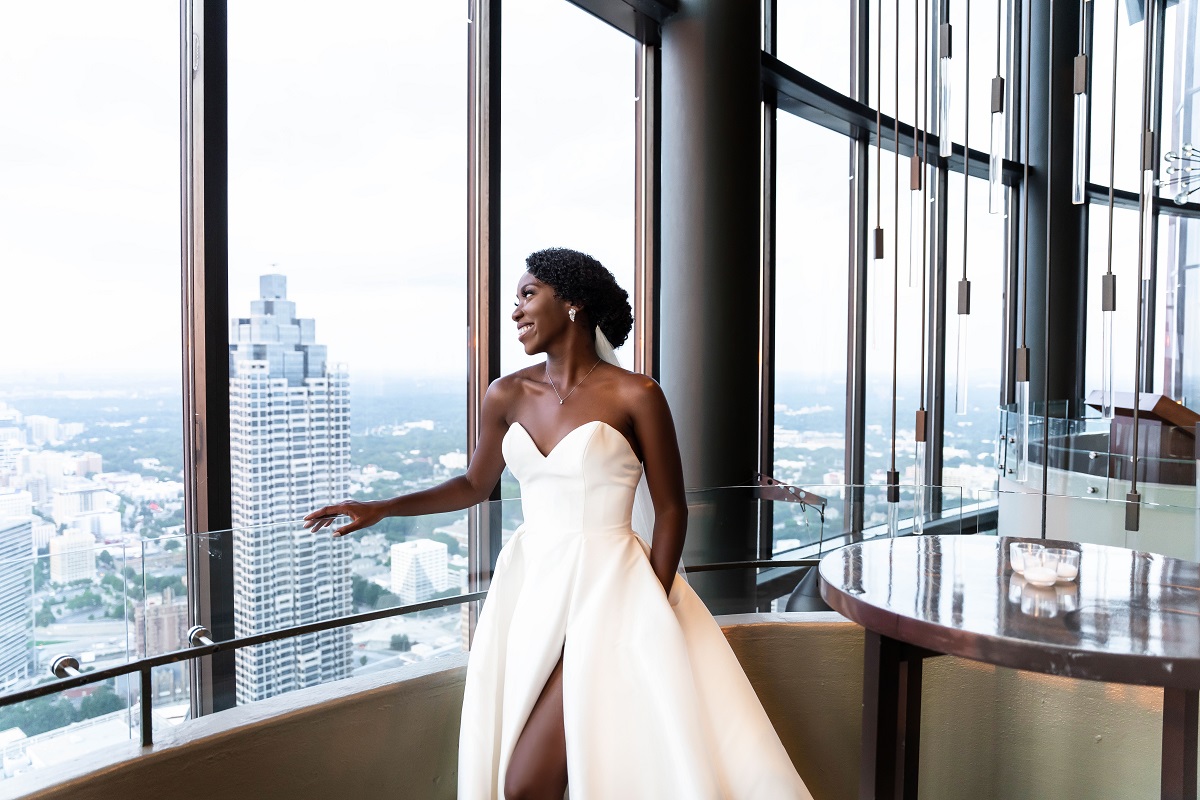 Briana and Vincent
Briana Morris, 28, and Vincent Morales, 27, had instant chemistry when they first glimpsed each other on their wedding day. Still, the Married at First Sight newlyweds have had some ups and downs – especially when it came to Vincent's temper and sensitivity, as well as Briana's sarcastic comments.
In the new Married at First Sight trailer, Briana tells Lifetime producers she's head over heels for her new husband.
"I never thought when this all began that someone like Vincent was what I needed," Briana gushes. "I love him, I love him, I love him."
Other preview clips show Vincent telling his bride bluntly: "When I heard that, that really turned me off."
Later in the trailer, Briana and Vincent are discussing a pregnancy – although it's not clear whether it's a real, current one or a hypothetical one in the future.
RELATED: 'Married at First Sight': Dr. Viviana Coles Calls Out Critics For 'Bullying' the Newlyweds – 'Stop the Nastiness'
Jacob and Haley
Jacob Harder and Haley Harris got off on the wrong foot on their honeymoon and stayed there. Still, parts of the Married at First Sight midseason trailer show Haley and Jacob making an effort to work things out.
Haley, 28, tells 38-year-old Jacob he's a "genuine person" and that she "respects him for committing to this."
"I'm very hopeful that we could turn things around," Jacob admits.
Later, however, Jacob and Haley are back to fighting.
"I backed away, and I'm sorry for that, and I've told you that a million times," Haley tells Jacob in one exasperated clip. He responds coldly, "It's fine" – but she doesn't look satisfied with his answer.
Haley cries as she laments to Lifetime producers, "I connect with people so easily, and I just don't [connect with him]."
Chris and Paige
Chris Williams and Paige Banks have taken Married at First Sight fans on quite the rollercoaster ride this season. From discussing divorce within the first few days of marriage due to Chris' lack of attraction to having unprotected sex every night and dealing with an ex's unexpected pregnancy, Chris and Paige have had no shortage of drama.
Surprisingly, however, Paige and Chris seem to be trying to keep their marriage going for the rest of the season. In one clip, they're praying together before sharing a meal, and Chris gushes about his wife.
"She's an amazing woman," Chris raves. "I love Paige."
Later, they argue about their motives for appearing on the show.
"I'm trying to have a conversation, and you have nothing to say," Paige, 25, snaps at Chris, 27.
"I want to be in a serious relationship," he retorts.
"So do I!" she exclaims. "Why do you think I signed up for this?"
Still, on his way to Decision Day, Chris tells producers, "I'm not going to give up on this marriage." Soon afterward, Paige breaks down in tears on the couch as she prepares to share her final decision with the Married at First Sight experts.
Clara and Ryan
Clara Fergus and Ryan Oubre had a strong start on their wedding day, but the Married at First Sight couple has struggled to reconcile their many differences.
In the midseason trailer, Clara and Ryan are still at odds about his never having said the "L" word before in any relationships.
"If you haven't dropped that by six months, I'm probably leaving," 27-year-old Clara tells 29-year-old Ryan in what seems like an agitated ultimatum.
Ryan and Clara's stagnant sex life is still posing issues, too. Clara admits she's still "sexually frustrated" – especially because Ryan seems all too willing to accept her nightly attention but won't provide it in turn.
"Why the f*ck are we not having sex right now?" she vents to the other Married at First Sight Season 12 brides. "I'm getting you off every single night, and you're giving me nothing."
Virginia and Erik
Meanwhile, in the midseason trailer, Virginia Coombs, 26, and Erik Lake, 34, are struggling to make their marriage work amid arguments about Virginia's dog, Rocky, and his behavior.
Erik tells Virginia they should be able to work on the dog's behavior together.
But Virginia explodes in response, exclaiming, "It always goes back to f*cking Rocky. Why?!"
Later, Erik and Virginia seem to be reaching their breaking point when Erik tells his wife, "I want to get the f*ck out of here."
Virginia even stands outside with Married at First Sight producers at one point and seems to be thinking about calling it quits. "At this point, I want to f*cking run from him, everything," she declares.