'Married at First Sight': Elizabeth Bice Reveals Whether the Show Is Scripted, Which Cast Member She Thinks Is a 'Douchebag,' and Which Couple Should Get Back Together
Elizabeth Bice of Lifetime's 'Married at First Sight' recently opened up on her YouTube channel about her castmates, what it was like to film for Lifetime, and whether or not the show is scripted.
Elizabeth Bice and Jamie Thompson were often a polarizing couple when they first got married on Lifetime's Married at First Sight season 9 in Charlotte, North Carolina. Jamie and Elizabeth had some of the season's most memorable arguments—including multiple near-breakups and one infamous fight in which Elizabeth flipped over a coffee table—but also some of the most passionate moments.
While Elizabeth and Jamie separated for a short time after filming wrapped, they ultimately decided to stay together. The couple is now happily married and living in Northern California together.
Formerly an account executive, 34-year-old Elizabeth has moved on to a new career in brand partnerships and social media. The Married at First Sight star recently took to her YouTube channel to open up about what it was really like to film for Lifetime, whether the show is scripted, and her opinions on her castmates—the good, the bad, and the ugly.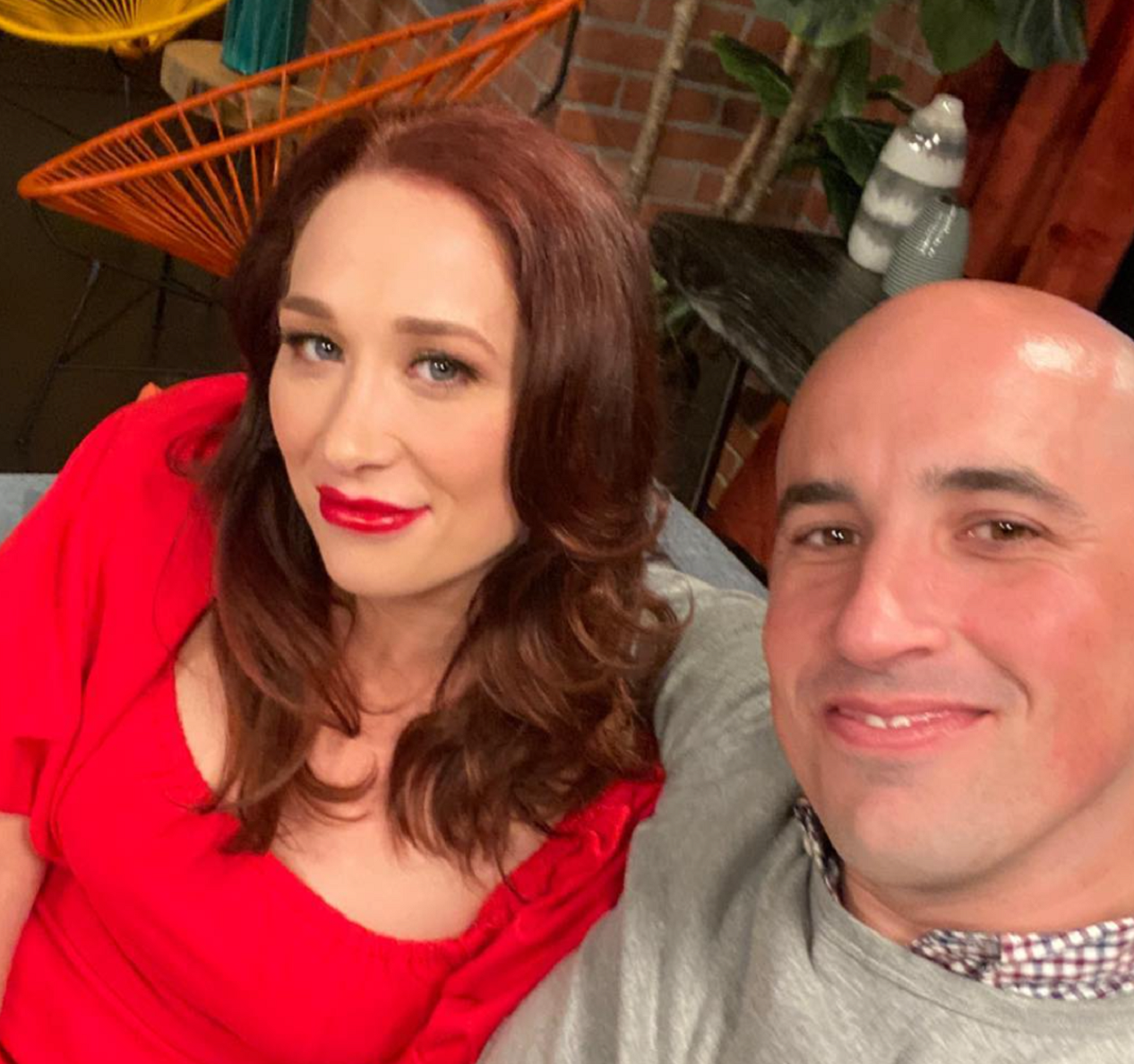 Elizabeth revealed that 'Married at First Sight' is not scripted or 'producer-driven'
In a YouTube Q&A, Elizabeth answered several popular questions from diehard Married at First Sight fans. Several viewers naturally wanted to know if the popular Lifetime show was scripted, or if the producers and experts tried to get couples to fight for "good TV."
"That is absolutely false," Elizabeth revealed of the claim that the show was scripted. "Producers do not encourage fights." The Married at First Sight star said that all the drama on the show was "really natural" and was not "production-driven."
Still, Jamie's wife did admit that the unconventional scenario itself did drive some of the show's heightened conflicts and dramatic moments. After all, the couples didn't know each other and were suddenly thrown together in a legal marriage with cameras all around them. The situation, she said, often brought out the worst (or at least the most emotional) in cast members.
"We're in tight situations," Elizabeth explained. "We're working, we're filming this documentary, we're working long hours, we're married to a stranger, and we're all trying to flow. Let me ask you how you think that's gonna go. Do you think you're always just gonna be rainbows and butterflies? No."
It was particularly difficult for Elizabeth to answer personal questions about issues like her finances and career in front of a stranger who was now her husband, much less a camera crew and a national audience of viewers.
"There are cameras in your face, you don't know this human, and all of a sudden, you have to open up your checkbook," the Married at First Sight star explained with a wince.
The 'Married at First Sight' star believed she got a fair edit on the show
Many fans also wondered if Elizabeth thought her behavior was shown accurately. Perhaps surprisingly, especially for a reality TV star, the social media influencer said she believed she got a "fair edit" on Lifetime.
"I mean, it's hard to get every detail of every argument or every disagreement on camera," Elizabeth admitted. "But I will say this: What you see is pretty much what you get."
Jamie's wife confessed that she was, in fact, pretty much exactly as she was shown on the show.
"Am I crazy? Abso-effing-lutely," Elizabeth laughed. "I am crazy, and that is just that. I'm very outspoken. I definitely like to share my opinion, and I just am who I am."
What's more, the Married at First Sight star added, she thought it was especially funny that someone would suggest that a Lifetime production crew could "edit her kicking a table across the room."
"You can't make that stuff up that I did, that's for sure," she said self-deprecatingly.
Jamie's wife gave her real opinion on several of her season 9 castmates
But Elizabeth didn't think it was only she and Jamie who were portrayed accurately on Married at First Sight. In fact, she thought that was true for "pretty much everyone on the show"—especially on her season.
Of Amber Bowles' infamous soon-to-be-ex-husband, Matt Gwynne, for example, Elizabeth said straightforwardly, "Matt was a douchebag, and it really showed that he was a douchebag."
As for Keith Manley and Iris Caldwell—who are separated, but still legally married—Elizabeth revealed that she still harbored a wistful longing or two about the possibility that they might end up together.
"Keith and Iris, I think they're both very beautiful individuals, and I'm really still sad and heartbroken that those two didn't work out," the Married at First Sight star admitted. "And I still think, in the back of my head, there's a chance." (She added that Iris was probably going to "kill her" for that confession.)
As for Greg Okotie and Deonna McNeill, who recently announced that they're expecting their first baby, Elizabeth claimed they were just as sweet and straightforward off-camera as they were on the show.
"And of course, Greg and Deonna, who could hate on them?" the Married at First Sight star gushed. "What you saw with those two humans, that is what you get with them. It's really awesome. I love those two."
Elizabeth also sounded off about the season 10 cast members
The Lifetime star also had a few words to say about the season 10 cast members of Married at First Sight—including a bit of a call-out to those who'd claimed they weren't portrayed accurately on the show.
Pushing back against cast members who tried to say they were misrepresented by producers, Elizabeth had some harsh words: "BS. Yeah it is. Stop trying to front. You're just not owning your own s*it right now, and that is hard fact," she argued.
While she said she didn't want to go into too much detail so as to avoid any conflicts, she did have a cast member or two in mind: namely, Meka Jones' ex-husband, Michael Watson, and Taylor Dunklin's ex-husband, Brandon Reid.
"Michael, you know you lied, Brandon, you know you're a little kooky, and so on and so forth," Elizabeth said. "Need I say more?"
While Elizabeth admitted that she was "skeptical" about Taylor's sincerity at first, she ultimately thought she was probably "a really cool girl to hang out with." She speculated that Brandon's constant arguments with Lifetime producers and the camera crew might have influenced Taylor's behavior.
"I do think that Taylor is probably a really, really cool chick and human," Elizabeth said. "I just feel like, dealing with Brandon, I mean, you can only handle so much on camera."
Elizabeth did think, though, that Mindy Shiben—who married the infamous, and widely disliked, Zach Justice—wasn't dealt a fair hand on the show by being paired with Zach.
"If anybody should get a second chance on Married at First Sight, Mindy definitely deserves that," Elizabeth said, adding that she hoped Mindy would get another shot at love on a future season.