'Married at First Sight' EXCLUSIVE Q&A: Karen Reveals What She Loves About Miles, Her Feelings on 'Toxic' Men, and Why She Felt 'Misunderstood' During the Process
After Karen Landry, 30, tied the knot with Miles Williams, 26, on Lifetime's Married at First Sight season 11 in New Orleans, fans immediately followed the couple with intense interest. Karen and Miles seemed like an ideal match in many ways, but they sometimes struggled to find their way to greater physical and emotional intimacy – especially under the stress of the COVID-19 crisis and quarantine.
Karen recently opened up to Showbiz Cheat Sheet exclusively about the challenges of filming Married at First Sight, her first impressions of Miles, fans' biggest misconceptions about her motives, and her emotional conversation with Dr. Pepper Schwartz on a recent episode.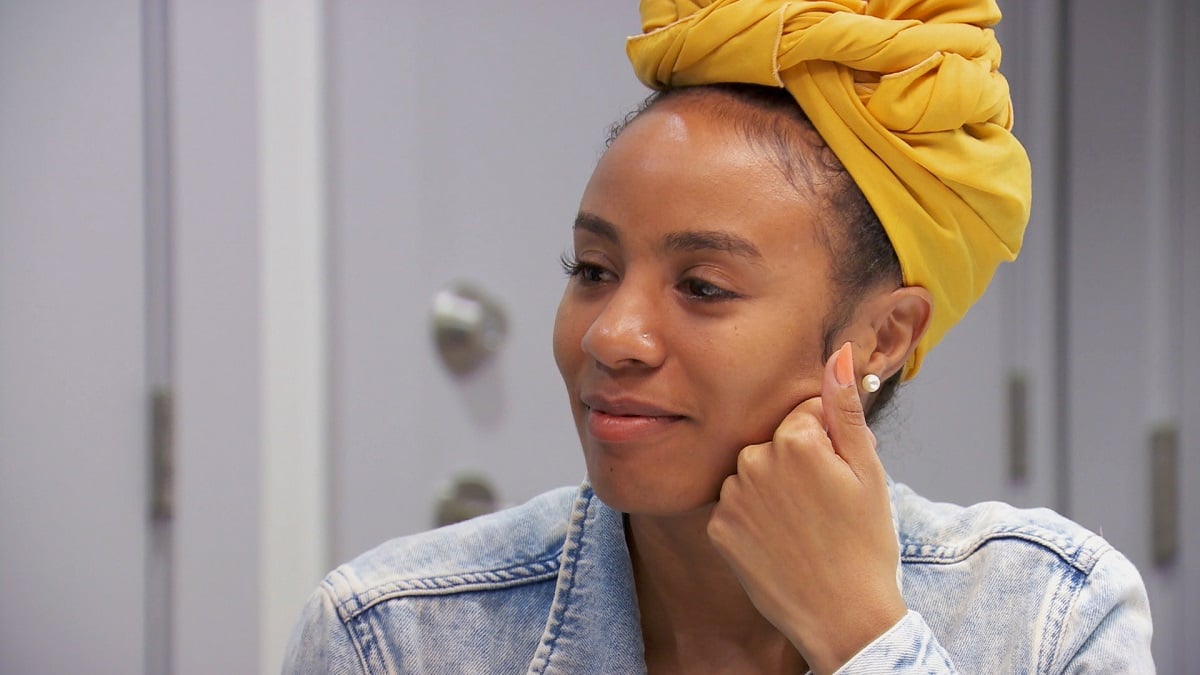 The wedding day
Q: What made you decide to get married at first sight?
I never thought I would actually end up being chosen when I applied—I had never even seen the show! But dating in New Orleans was hard.
When I got selected, I was terrified. But I believe everything happens for a reason and thought that I should try something different.
Q: How did you feel going into your wedding day?
One word – overwhelmed.
Q: What did you notice first about Miles?
I noticed that he wore burgundy! I had a joke with production that my husband would pick a burgundy jacket if he was brave and had a little edge to him. BOOM! There was burgundy.
RELATED: 'Married at First Sight' EXCLUSIVE Q&A: Olivia Opens Up About Her Wedding to Brett, Misconceptions About Her, and More
Feeling heard – and understood
Q: What surprised you the most about Miles across the eight weeks?
Miles's maturity. We've had to talk through some tough things even though we've only known each other a short period of time. He's shown me his maturity every time we talk.
Miles approaches each conversation with respect, openness, and intention. It was a pleasant surprise.
Q: Is there anything the experts told you that really resonated with you?
Yes. When Dr. Pepper told me that she only heard me talking about my needs and not Miles's. At that moment, I knew just how misunderstood I was. And that is no shade to Dr. Pepper, but it's how I felt.
I did not feel heard or seen, and that's the moment that I think I realized how much I appreciated the communication between Miles and me. Regardless of what happens, that is one thing I will always appreciate about him – seeing and hearing me.
RELATED: 'Married at First Sight': Shawniece Reveals the Inside Scoop on Her Separation From Jephte – and Her Infamous Wedding Ring
The reality of reality TV
Q: What was it like to get to know and connect with the other castmates?
It was great being able to connect with the other castmates because very few people actually know what you're experiencing. I gained some friends for life through MAFS.
Q: What do you wish viewers knew about you that they might not? Are there any misconceptions that fans have about you?
How much time do you have? Do I have a character limit? Haha. But seriously, the misconceptions are WILD. I'll address one of the main misconceptions that I know of and leave the rest for a later date:
I do not want a toxic man just because I've chosen to move at a slower pace with Miles than many other women would have. Nor do I view someone being kind or expressing their emotions as a negative thing. Those are great qualities to me, but too much of a good thing can also be bad. I want balance and wanted to ensure Miles and I could have that balance with one another. 
RELATED: 'Married at First Sight': Brett Breaks Up With Olivia in Sneak Peek – 'I Can't Keep Putting My Life on Hold Anymore'
Lessons learned
Q: What do you wish you'd done differently in the process?
Great question! I wish that I would have been able to be more relaxed on camera. It was so much to take it at once and it was very hard for me to forget that the cameras were there.
Q: What was your biggest challenge during the eight weeks?
The biggest challenge? Hmmm… where do I start? Haha. Let's see. I got married to a stranger on a reality tv show when a global pandemic hit. Seriously, doesn't that sound crazy? We were challenged in so many ways during this experience.
It was hard dealing with so many emotional elements at once, so it's hard to pick one thing, as it was the weight of all of these things that made this experience as challenging as it was.
Overall, it was personally challenging for me as an introvert to speak about my feelings as they were happening, and I was still trying to process them. I underestimated that part. Working full-time while filming was a lot. You don't get much time to yourself.
'Married at First Sight' airs Wednesdays on Lifetime at 8 p.m. EST.