'Married at First Sight' Fans Are Turned Off By Chris Williams
Married at First Sight is back with Season 12, and of course that means an inevitable spate of drama as the couples discover more about one another. However, fans of the show are already feeling frustrated with one participant only a single episode into the season — Chris Williams. Viewers have taken to social media to voice their opinions on the contestant, who they fear is another example of the experts giving someone who doesn't deserve airtime a chance with a wife who deserves better — namely, Paige. 
Chris Williams makes worrisome comments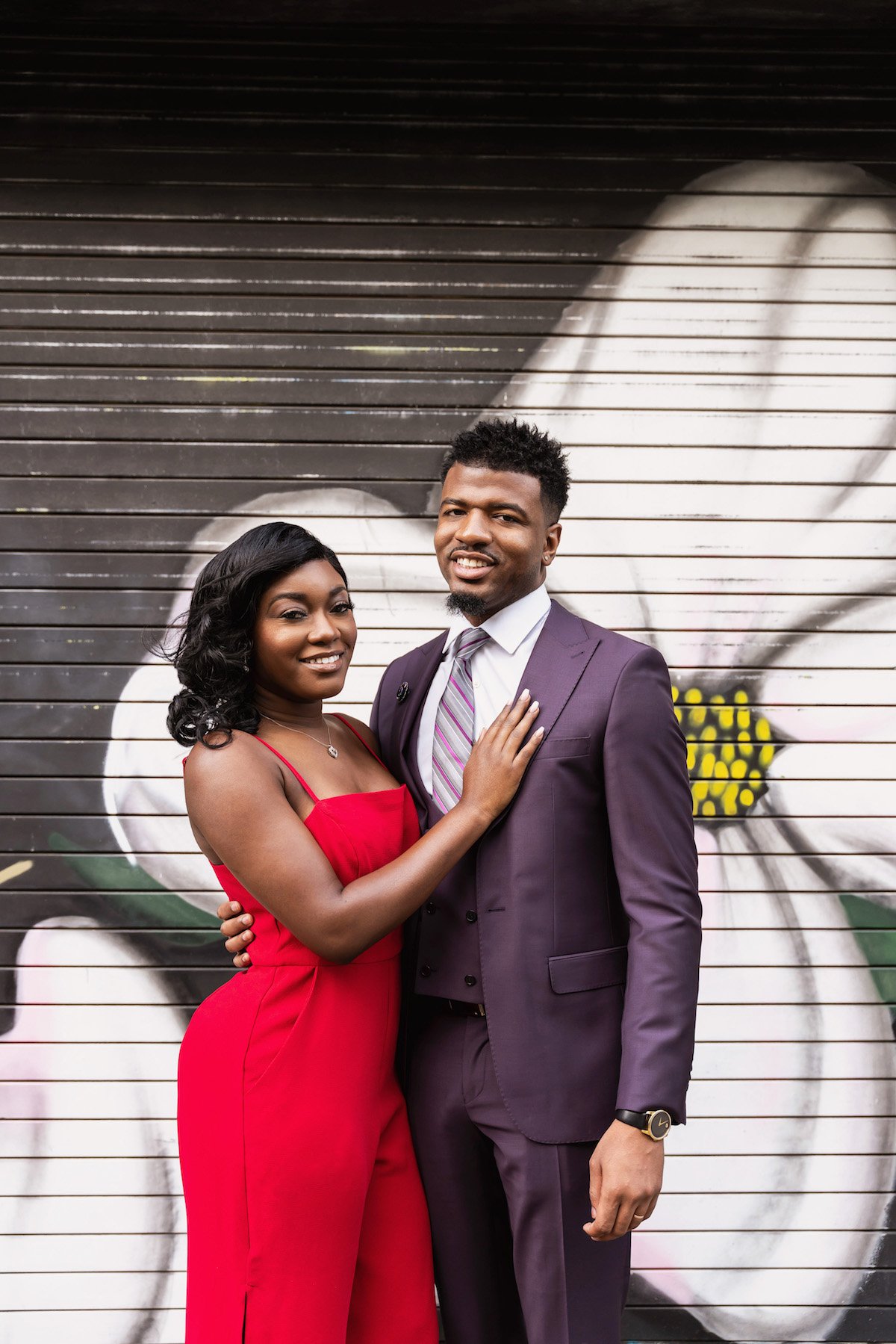 Chris Williams had many Married at First Sight fans raising their eyebrows very early on. The reality show participant had some interesting takes on what he expects out of a partner, and some of his requirements felt a little outdated and unrealistic. 
"I want a woman that is not after me for my money. She is intelligent, submissive, sexy, good in bed, and a freak. And that seems like finding a needle in a haystack," Williams commented during a confessional. 
When it comes to children, Chris Williams also has big plans. Oddly, he seems to view his children as an extension of his business and brand more than anything else. 

"I want a max of seven kids. Your last name is your brand. Your last name is your business. Your goal as an owner of a business is to train up individuals who are up under you, so if you have kids, your job is to train them to replicate yourself," Williams said. 
Williams has made his intention to impregnate his new wife, Paige, as soon as possible rather clear, despite the fact that he hardly knows her. 
Williams has an interesting past — the participant started out as an ordained minister, but decided that religious work didn't pay well enough. Williams was homeless for a stint before operating his own Subway franchise and becoming a finance professional. 
Pastor Cal Roberson seems concerned 
Married at First Sight expert Pastor Cal Roberson wasn't particularly impressed with Chris Williams right off the bat — rather, he seems a little bit concerned about Williams' attitude, and how his behavior will translate into marriage and the role of a loving husband. 
"He is so particular and so darn persnickety about everything. From his hair to his clothing, everything has to be perfect. And I don't know if [Paige] is going to fit into this perfect image of what a wife looks like," said Roberson during the premiere episode.
One fan on Reddit took it upon themselves to translate Roberson's comments. 
"That is Pastor speak for saying, 'this guy is a dysfunctional, narcissistic, control freak. I don't think we should inflict him on Paige, she has committed no felonies I am aware of.'" they wrote. 
'Married at First Sight' fans are not thrilled 
This individual isn't alone in their feelings about Chris Williams and Paige. In fact, many other fans of Married at First Sight have made their concerns known. 
"Ok so the show bought Chris on for tv drama not for love. Y'all know damn well he ain't ready. He looking for marketing. [T]his show has gone down the drain," opined one Twitter user.
"This show selects trainwrecks like this because it keeps the show interesting for the viewers and bloggers. I understand that's what reality shows need to do to keep ratings. But this show is different than most. They are truly affecting people's lives. These experts need to think about that," pointed out a Redditor. 
"Choosing to match Chris with anyone showed that the experts are liars. I suspect they were forced to pick him by the producers, but now they have to inflict [Chris] on some woman," added another user.