'Married at First Sight' Fans Call Out Karen Over Comments on Miles' Masculinity
'Married at First Sight' star Karen has made some troubling comments about masculinity and Miles, and fans are starting to call her out for it.
Married at First Sight star Karen has managed to turn off a large group of fans as a result of her questioning Miles' "masculinity." When the two first got together on the Lifetime reality show, Miles seemed incredibly invested. The reality husband wanted to move their relationship along faster than Karen felt comfortable with, and so they wound up taking it slow. Now, however, Miles is losing interest as he feels Karen isn't putting in the work. Meanwhile, Karen is getting called out by fans for perpetuating stereotypes of masculinity. 
Karen feels concerned over Miles and his masculinity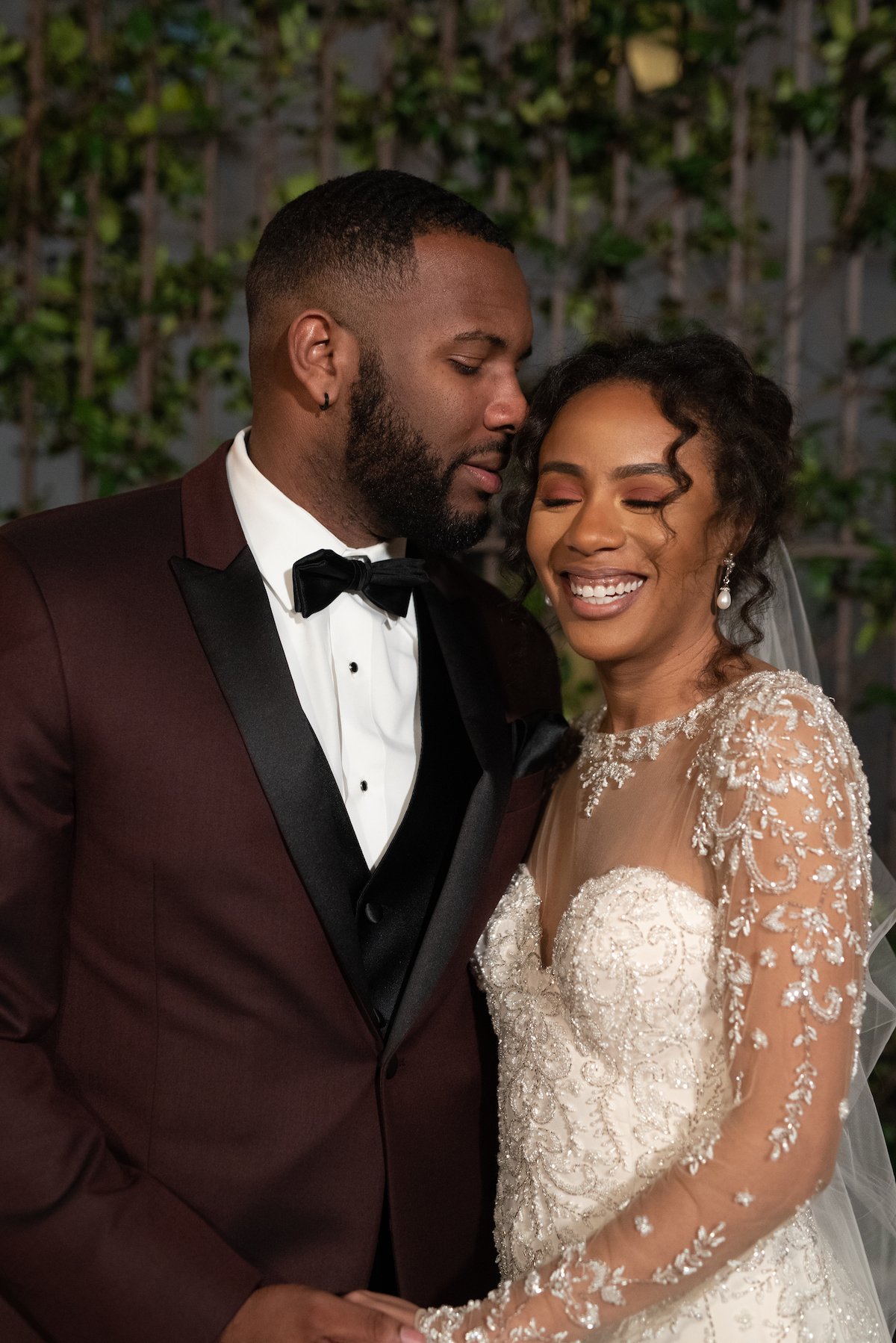 Karen's first comments about Miles and masculinity cropped up rather early in Season 11 of Married at First Sight. In a moment of touching openness, Miles admitted to Karen that he sometimes has depressive spells. 
Unfortunately, Karen took this information as a red flag, and decided it was worth mentioning Miles' masculinity as a result. 
"This is not something I expected to hear on my honeymoon. It does trigger a red flag for me, like, I wanted a really masculine male, and I do wonder about how strong our marriage will be able to be — and if I will be able to support him," she said.
It seems as if Karen feels that communication and emotional intelligence aren't masculine traits — an unfortunate byproduct of toxic masculinity as taught by our society. Karen's concern over masculinity reared its ugly head again during a conversation with Dr. Pepper. 
Karen mentioned to Dr. Pepper that she felt concerned over what she described as "feminine traits" in Miles. She was worried that he was too sensitive and spent too much time talking about his feelings. 
Karen issues statement on comment about depression
Karen must have realized fans were turned off by her comments about depression and masculinity, because she made an attempt at correcting herself. The Married at First Sight star issued a statement to MadameNoire in which she addressed her own comment. 
"Honestly, after last week's episode I would be giving myself the side eye too. I realize how that moment looked, but let me dive a little deeper into how I felt because I'm exhausted from being identified as someone who seeks toxic masculinity in relationships; it's quite the opposite," claimed Karen.
"I support all people (men and women) being open and honest about their mental health. It did catch me off guard, but it wasn't a red flag. I was impressed that Miles had and was continuing to openly work on himself," she wrote, in part. 
She then went on to claim that mental health and self-care have nothing to do with masculinity or femininity, and that she meant something else entirely. However, she gives no clarification as to what she actually meant. 
"I'd like to close by saying, depression is not a red flag. Mental health issues are not related to masculinity / femininity. Let me say that again. Depression is NOT a red flag and mental health issues are NOT related to masculinity and femininity," she wrote. 
'Married at First Sight' fans call out Karen for troubling remarks
Married at First Sight fans weren't mollified by Karen's statement. In fact, they feel as if she's perpetuating social double standards. Others feel as if her requirements for a man are contradictory. 
"Karen doesn't really know what she wants. She thinks Miles is too emotional, but when he wants to talk about the things that make him emotional (including sex) she thinks he's 'unsafe.' She isn't giving him room for complexity, and seems to want him to come with a checklist," wrote one Redditor. 
"The fact that Miles is open, self aware and communicates his feelings shows maturity and masculinity to me. Hoping Karen can get better educated," opined a Twitter user.
"Karen make it make sense. If a man is being vulnerable with you and showing you attention does not make him less masculine. We need to stop the cycle of toxic masculinity, it's actually refreshing to see a Miles on a show like this…," wrote another Married at First Sight fan on Twitter.