'Married at First Sight': Fans Concerned About Woody's Faithfulness, Is He Too Good to Be True?
Married at First Sight fans have been pulling hard for Woody and Amani since the start of the show. While couples like Olivia and Brett struggle, Woody and Amani seemed to click pretty easily. And since then, Woody has won fan hearts with his sweetness. Despite that, some fans are worried for the future, and what it might hold for the couple. Some have pointed out that Woody hasn't been in such a major relationship before, and that the couple has yet to deal with a major conflict. 
Woody just melted fans' hearts 
Whatever fans of Married at First Sight might have to say about Woody, no one can deny he's smooth and sweet when it comes to Amani. The two seemed compatible fairly early on, and so far things have looked good between the two, with strong communication and instant affection. 
Woody drove the point home during a recent episode, during which he melted fans hearts when he once again showed his sweet side off. 
Woody and Amani were spending time together looking at their wedding album, when Woody seemed overcome by affection. He snatched the album from Amani while calling out, "Damn, girl!"
"Let me look, f***, let me look at my wife!" he then kissed a photo of Amani, and said, "Hey girl!"
 "Why'd they pick the one where my little smile isn't all the way?" wondered Amani. 
"I like it," replied Woody. "Then this is like, 'Come get me.' You look angelic right there, that's beautiful."
'Married at First Sight' fans worry about faithfulness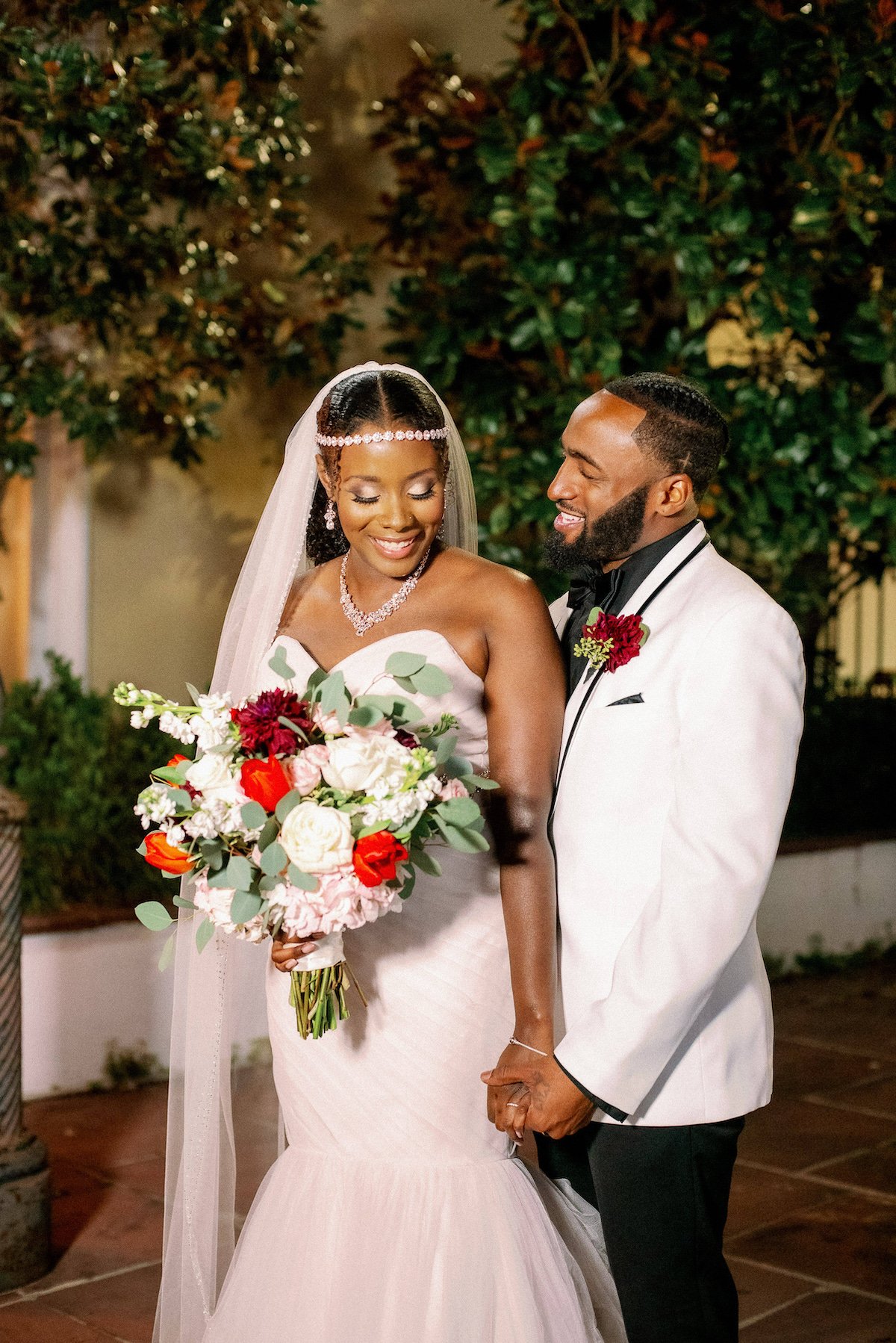 Despite the Married at First Sight couple's loving interactions, a preview has fans concerned about whether or not Woody is going to be true to his word. The preview features the two arguing and Woody mentioning his DMs. 
This has fans wondering if Woody is going to get caught out chatting up other women on Instagram. 
"I want them to work out, but I predict he will have a hard time being faithful. He just doesn't seem mature enough for marriage yet. He's never been in a real relationship. He's great at wooing women, but what happens when the honeymoon phase is over and real life sets in?" asked one fan on Reddit. 
"I really like Amani, but I honestly think Woody is a player type and he's love-bombing her to the max. That's a huge red flag and I worry that he's not such a nice guy underneath all the fun and charm," opined another user. 
Several others were worried about the mention of DMs, hoping that Woody isn't running around behind Amani's back.
"I am sh*tting my pants over the preview of him talking about Dms. [Lord] help me he better not do her dirty," commented a viewer.
Of Woody DMing other women, one user wrote, "She would kill him and I'd have to help."
Are Woody and Amani still together?
If you're avoiding spoilers about the final fate of the couples on Season 11 of Married at First Sight, now is a good time to stop reading. However, if you're interested in whether or not Amani and Woody are still together, read on. 
While we can't verify with absolute authority that the couple is still married, all signs are currently pointing to yes. According to Soap Dirt, Amani may have been spotted in Woody's Instagram stories. 
Additionally, some fans noticed Amani's hashtags on Pinterest included #RandallWayHouse. While she has since deleted the hashtag, possibly to protect her NDA status, fans recall that Woody mentioned using the hashtag as their own on the show.