'Married at First Sight': Fans Don't Buy That Amani Isn't in Love With Woody Yet
Amani told Woody she wasn't in love with him just yet after he professed his feelings for her, but some 'Married at First Sight' fans aren't buying it.
Amani Aliyya and Woody Randall emerged right away as one of the fan-favorite couples from Lifetime's Married at First Sight Season 11 in New Orleans, along with Bennett Kirscher and Amelia Fatsi.
While some fans worried that Woody – an outgoing "life of the party" type of guy – might not be ready to settle down, most of those fears were allayed when he showed himself to be a true romantic who professed his love for his wife earlier than she ever expected.
Amani and Woody's relationship has seemed to grow steadily stronger with each and every episode. But Amani told her husband that she wasn't ready to declare her love to him at this point. Some Married at First Sight fans have suggested she might not be emotionally ready to be so vulnerable with Woody just yet.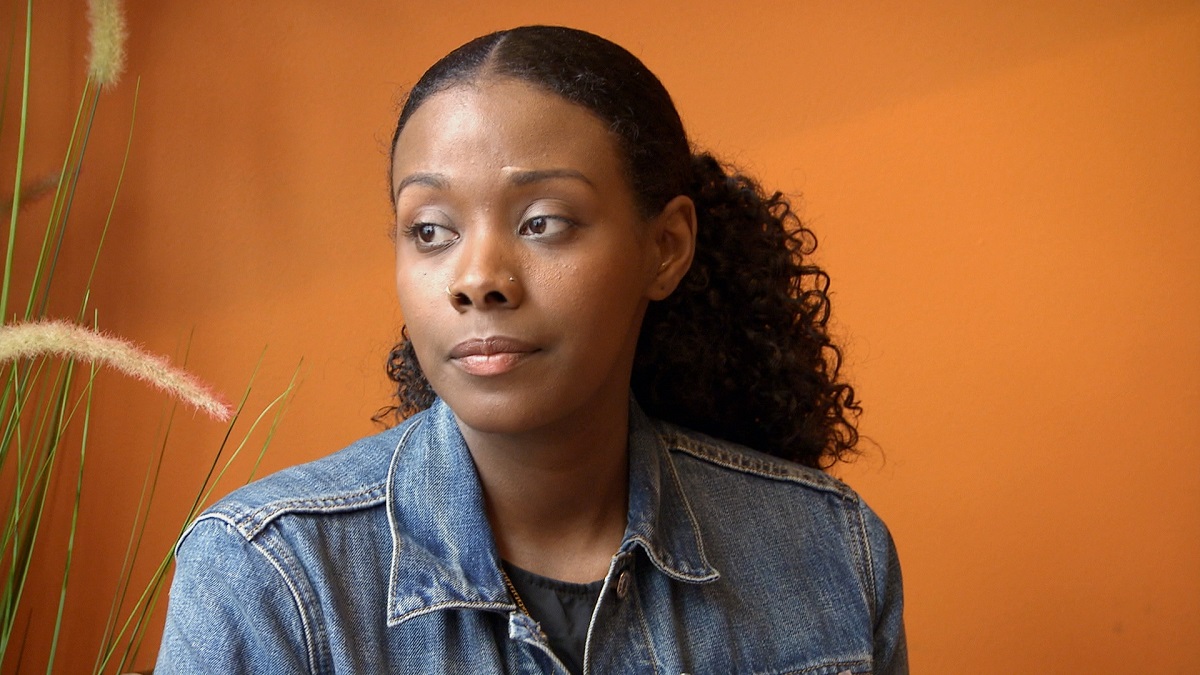 Amani told Woody she was in 'strong like' with him
After less than three weeks of marriage, Woody declared his love for Amani in a vulnerable confession.
According to Reality TV World, Woody told his wife, "I definitely do have love for you. I'm liking my wife. I love my wife…So hey, there ya go! I do love your a**."
Later, the Married at First Sight star elaborated, gushing, "I do really feel like I love my wife, man! I love the person that you are, which is crazy to say because I didn't know you weeks ago, but I'm ready to spill all my beans."
But on an episode of Married at First Sight: Unfiltered, hosted by Married at First Sight alum Jamie Otis, Amani said she was flattered – but not ready to share the same sentiments with her husband herself.
She told Jamie she didn't think it was too early for Woody to declare his love, as it was "his moment."
"I can't tell him when he should feel love for me. I'm excited that he's comfortable enough to share that," the Married at First Sight star explained. Still, she didn't feel ready to reciprocate his words just yet.
On the Sept. 23 episode, Amani and Woody shared sweet moments and vulnerable confessions with each other in an intimacy-building exercise. Woody opened up to Amani about the difficulties he'd had as a child when his father was incarcerated for seven years.
Meanwhile, Amani told Woody she appreciated the "little things" he did for her to show her he was paying attention.
She said she was in "strong like" with him, telling Woody flirtatiously: "I texted somebody today. I said, 'I'm in strong like with my husband.'"
'Married at First Sight' alum Jamie Otis thought Amani was already head over heels
While Amani might have insisted that she was in like, not love, Jamie begged to differ on Instagram.
"Giiirl, you're head over heels in love with Woody," Jamie wrote under a snapshot of Woody and Amani, "and I'm over here head over heels in love w your guys' love!"
Several other fans chimed in to agree with Jamie's assessment, arguing that Amani was in love, not just infatuated, even if she wasn't ready to admit it yet – even to herself.
"Umm yeah she's totally in love already," an Instagram user wrote in response to Jamie.
"Girl, you're madly in love with your hubby!" another Married at First Sight viewer commented.
Some fans argued she might be afraid to be vulnerable
Many other Married at First Sight fans argued that Amani might still be a little guarded with Woody and unwilling to say those three little words so soon.
"She is in love but afraid to say it out loud," one fan insisted.
"He's [in] love [with] his wife and I think she does too but scared to admit it," another agreed.
Another fan thought Amani might be afraid to be vulnerable, or at least proceeding cautiously so her heart wouldn't get broken.
"She's definitely in love but waiting for the bad to happen to determine if it's real," they mused.
Whatever the case, most fans agreed that, if Amani wasn't in love with Woody just yet, it would only a matter of time.