'Married at First Sight' Fans Shocked by Christina's Transformation
Married at First Sight fans aren't loving Henry and Christina's relationship. The two frankly don't seem to be a good match, with the quiet and comparatively unadventurous Henry giving the more talkative and active Christina very little to work with. Now, with the show over and the couple clearly split, fans have noticed Christina looks very different, and they're not sure what to make of it. 
Christina felt Henry was 'too difficult'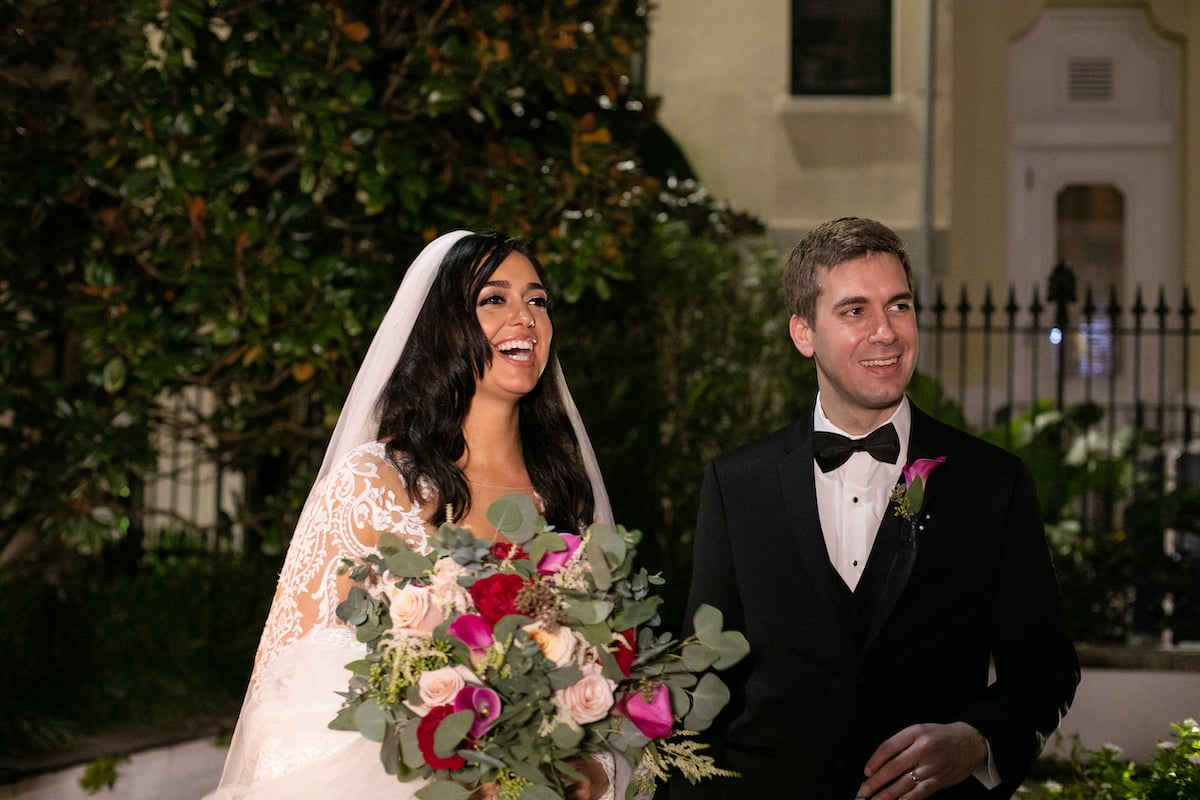 Christina and Henry have left viewers wondering what the experts were thinking. Married at First Sight fans have been quick to point out how incompatible they seem. Early episodes were riddled with long, awkward silences, and it seemed as if Christina was pulling teeth to get him to chat. 
Since then, their dynamic hasn't changed much. The two seem to frustrate each other, and struggle with communication. Recently, two sat down together for dinner and the silence was palpable. 
Eventually Christina became so frustrated that she asked Married at First Sight producers if they had a list of questions handy. 
"Is there a list of questions that I can just have so we can go back and forth, because…it's too difficult right now," she said at the time.
"I always have to be the bad guy, I always have to be the initiator, I always have to like, be the one, cause you're just giving me nothing. What do I, what…I don't…do you have something?"
Is Henry interested?
Married at First Sight fans have speculated that Henry wasn't even interested in Christina to begin with, and that he just kept going out of shame or obligation. 
"I honestly think Henry was being shy at first but now I think he's just keeping the act up because he just doesn't like Christina," suggested one Redditor. 
"I am done done done with Henry. Awkward and shy is fine but he isn't even giving any effort at all. It's almost like he is purposely doing it," commented an Instagram user. 
"Not that Christina is the easiest but Henry should never have done this show if he is that reserved. I don't think it is fair to her to match with him," wrote another Instagram commenter.
One user suggests the two should have simply cut things off earlier, when it was apparent that there wasn't chemistry. 
"He tuned out the second he saw her. No attraction. But unfortunately he's too shy and lazy to tell her the truth. She's not perfect by any means (we all aren't) but I get her frustration here. This won't ever work. Cut ties now," they wrote.
'Married at First Sight' fans confused by Christina's new look
Meanwhile, Christina seems to have escaped her Married at First Sight husband and landed in Mexico. It remains to be seen if this is a temporary move or a permanent one, but she looks happier in her recent photos. 
However, fans have noticed that Christina's face looks a little different. There's been speculation as to whether she's had work done on her face, lost weight, or if it's simply a matter of filtering. 
"Yeah she definitely looks like she lost a lot of weight since the show. I thought she was pretty before but she looks really beautiful in these pictures and looks very happy!" wrote one Redditor. 
"Everyone is saying she got work done. But I follow her and there are pictures from before where she looked like this. It's probably mostly photo editing," suggested another user. 
Others went on to point out that she could simply be using Facetune on her photos.