'Married at First Sight' Fans Slam Bobby Dodd for Magic Johnson AIDS Post on Instagram
'Married at First Sight' star Bobby Dodd is facing some intense backlash from fans following a tasteless post about Magic Johnson.
Bobby Dodd and Danielle Bergman have been together since their time on Season 7 of Married at First Sight. They're one of the show's few couples that have maintained their relationship successfully for quite some time, seemingly without major drama or hiccups. And what's more, they are now expecting a second baby. While their personal relationship may be fine, the rest of the Married at First Sight world has a bone to pick with Bobby Dodd specifically. The reason? Dodd decided to make an incredibly tasteless post targeting Magic Johnson and AIDS.
Bobby Dodd makes tasteless post about Magic Johnson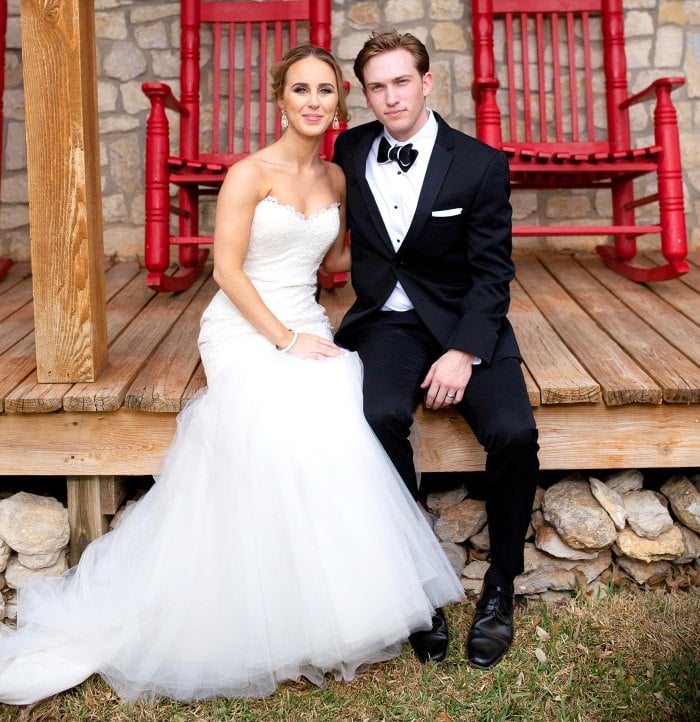 Magic Johnson has lived with AIDS since 1991. Johnson came forward about his diagnosis on November 7 of that year, a moment that shocked Americans across the nation. However, Johnson has since carried a torch for those living with AIDS. 
As a lauded basketball player with a voice and a platform, Johnson worked hard to bring AIDS and those who live with it into the public eye, and to normalize it for those who might otherwise be tempted to demonize it. 
Unfortunately, Married at First Sight star Bobby Dodd decided to mindlessly feed into the judgment surrounding those who live with AIDS. He took to Instagram to make a bottom of the barrel joke about Johnson. 
He posted a photo of Magic Johnson standing in a crowd and smiling, unmasked. He wrote over it, "Majic spreading AIDS [sic]." He added a laugh-crying emoji. As of now, Dodd's Instagram seems to be deactivated. 
'Married at First Sight' tear him to shreds 
Married at First Sight fans were less-than-impressed with Bobby Dodd's infantile joke. In fact, they quickly took to tearing Dodd to shreds, and even suggested notifying Lifetime or Kinetic of his behavior. 
One Redditor posted the joke and asked, "How to report Bobby Dodd to Lifetime for his Magic Johnson post?"

"I think the best way would maybe to reach out to Kinetic since they produce the shows? … The thing is this isn't the first time he's done or said something questionable and we know he's only slightly censoring himself because his wife is an 'influencer' and they don't want the gravy train to stop," opined one user. 
On a separate thread, another user pointed out exactly why Dodd's post was cowardly and damaging. 
"Joking about someone who is HIV+, has been an advocate for years, and BRAVELY as a straight man dispelled stereotypes about who can get HIV…pathetic," they wrote. 
"Joking about a disease without a cure that has killed over 25 MILLION people is actually, truly vile. You're a vile person, Bobby," they added.
"He needs to immediately be removed from any MAFS spin-off shows. I will no longer watch any show that he is a part of. This is insensitive beyond words. I knew there was something that I didn't like about him," added another user.
While it remains to be seen if Bobby Dodd's reprehensible post will have any lasting impact beyond the current deactivation of his account, fans seem to be ready to drop the couple.