'Married at First Sight' Fans Surprised by Amelia's Shocking Admission in Sneak Peek
Married at First Sight fans have been rooting for Amelia and Bennett since day one. The two seem like a match made in heaven — their quirky senses of style and humor mesh well, and they share a bevy of artistic interests. However, during a recent Married at First Sight sneak peek, fans received a bit of a shock when Amelia came clean about her original reason for appearing on the show.
Amelia admits her intentions
RELATED: 'Married at First Sight': How Do Amelia and Bennett Know Each Other?
During a sneak peek for tonight's episode of Married at First Sight, Amelia dropped a bomb on Bennett that her reality husband was never expecting.
The two sat down for their last meal together before their D-Day moment, and started chatting about what they were feeling and expecting.
"What do you think of the last few months, like this whole experience?" Amelia asked Bennett. He replied that it's been wild.
"Yeah, I really didn't even think that I was ready to be married, but I mostly just kinda thought that it would be fun to be on a reality show," Amelia admitted.
"You weren't ready to be married?" inquired Benett, seeming put off.
"I guess it wasn't the number one driving force. Being married," replied Amelia, before laughing nervously.
Bennett isn't sure how to feel
The interaction left Bennett with some major doubts about what Amelia was looking for when she signed on to do the show, and what might happen on Decision Day.
"Being married to someone I've only known for a couple of months, and then being confronted with the fact that much of the reason she applied to be on Married at First Sight is that she just wanted this new and crazy experience of being on a reality show," lamented Bennett.
The sudden revelation left Bennett wondering if Amelia is going to be the same person on Decision Day as she's been this whole time.
"Naturally it makes me wonder a little bit, what's gonna happen when the time comes for the cameras to disappear. Ya know, is she gonna make a 180 degree turn and be a completely different person?" he fretted.
"I don't think that would bode very well."
'Married at First Sight' fans react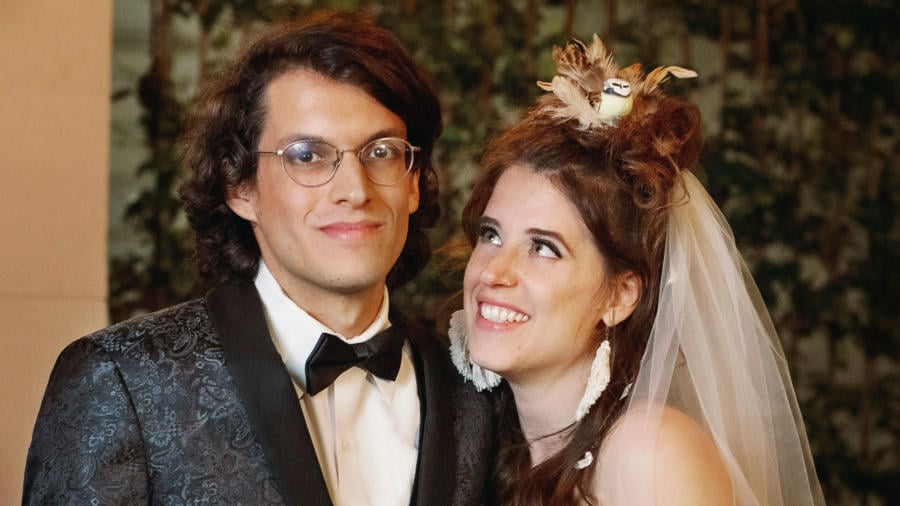 Married at First Sight fans were equally shocked, but they largely seemed to feel as if it wasn't a dealbreaker. Rather, Amelia's initial intentions may have changed since meeting Bennett.
"I'm sort of shocked by this. Of everyone on the show, I would not have guessed that Amelia was someone who was mostly interested in the SHOW aspect," commented one Redditor.
"However I don't think it's a deal breaker and I don't think her initial intentions nullify the chemistry and relationship she has with Bennet," they added.
"I don't think she's the first person from the various seasons whose main impetus for being cast on the show was TV 'fame;' I think she's the first to admit it. And it surprised me because I wouldn't have put her in that camp," wrote another user.
"It's just disquieting to me that anyone applying for this particular show on a lark would not consider that their prospective 'partner' might be dead serious and desirous of a partner fully committed to marriage," they continued.
"No matter what her original motives were, it seems Amelia's now completely in love with Bennett. Maybe she surprised herself, but clearly their sweet romance is one of the best the show's ever produced!" opined another fan.