'Married at First Sight': Fans Think 'Off-Camera Brett' Is Surprisingly Adorable
Brett Lindsey and Olivia Cornu have often seemed to be at odds throughout Lifetime's Married at First Sight Season 11 in New Orleans.
Olivia, a 30-year-old nurse practitioner, has often been frustrated with Brett's tendency to use sarcasm to deflect and defend himself during challenging conversations. Meanwhile, 35-year-old Brett, a systems administrator, accused Olivia of being cold in terms of physical intimacy and judgmental about his salary and lifestyle.
But on the September 30 episode of Married at First Sight, fans caught a glimpse of what Brett and Olivia's relationship might be like when the cameras aren't around. Some viewers liked what they saw from Brett behind closed doors.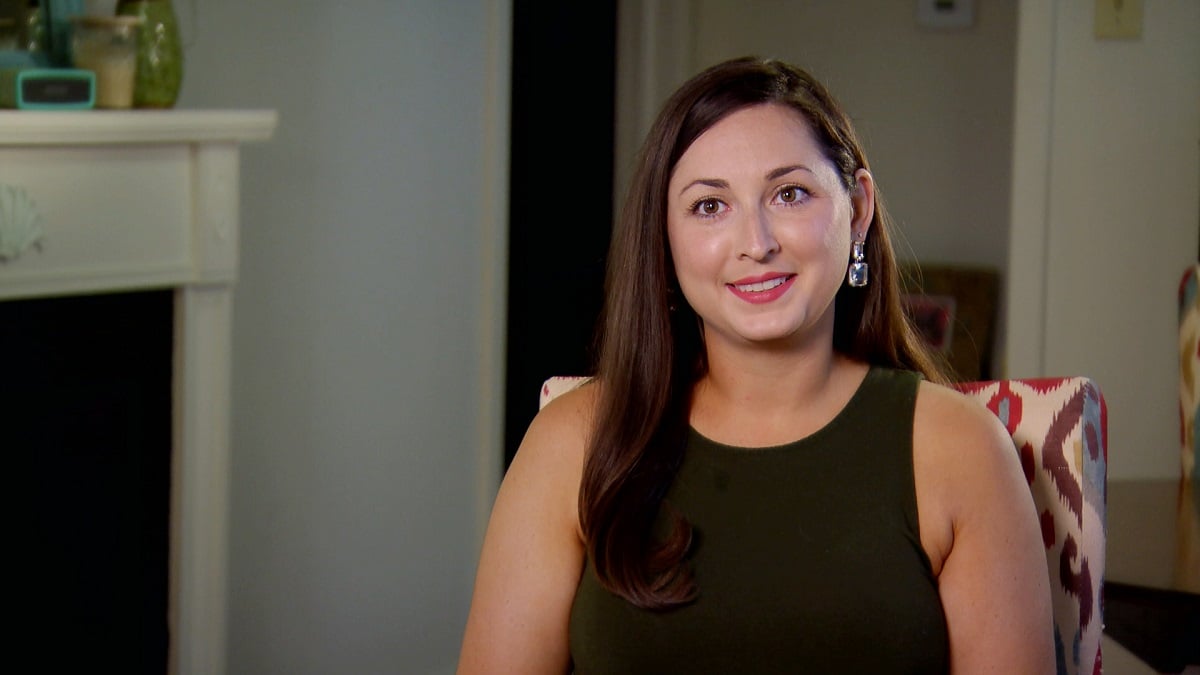 Olivia worried that Brett wasn't being fully honest with her
On the most recent episode of Married at First Sight, Olivia and Brett met with Pastor Cal Roberson to discuss their relationship issues in advance of their one-month wedding anniversary.
Olivia admitted that she often wondered if Brett was on the show for the right reasons. She also doubted his sincerity when it came to making sweet declarations of his affection for her.
The reason for her doubt, Olivia told Pastor Cal, was that Brett often acted differently on camera than he did when they weren't filming. The major differences in his personality in front of Lifetime producers led her to wonder if he was genuinely interested in making their marriage work.
"Yesterday, I expressed some concerns about, maybe, Brett not being the Brett I get privately when cameras are around," Olivia explained to a concerned Pastor Cal.
"I want to make sure that he's not viewing this as a TV show, and that he's viewing it as our marriage," the Married at First Sight star said.
Brett pushed back against Olivia's concerns
For his part, Brett didn't agree with his wife's worries. Insisting that he was, of course, sincere – and claiming that he wouldn't argue with Olivia on camera at all if he wasn't – Brett claimed it was unrealistic to expect cast members to behave exactly the same way off- and on-camera.
"I think saying that you can't be cognizant of the fact that it's a TV show is naïve," the Married at First Sight star mused.
"I feel like she's misconstruing my concern over protecting us as a couple, and being image-conscious about how we're portraying ourselves to the world," Brett continued, "with me trying to be artificial when I'm trying to look out for our own best interests."
As for what Brett was life off-camera, Olivia gave a somewhat surprising answer.
"He's a nice guy," she raved. "He's caring. He's thoughtful." It was only off-camera, she claimed, that Brett's behavior tended to get rude and harsh.
And footage from the couple's house camera showed exactly that. In clips from their time at home alone, Brett picked his wife up to sit her on his lap, tenderly kissed her, and snuggled with her sweetly.
Some 'Married at First Sight' fans thought 'off-camera Brett' was much more endearing
After getting a glimpse of what the "off-camera Brett" was like, however brief, many Married at First Sight fans said they loved it far more than anything they'd seen from him before on the show.
Fans took to social media after the episode aired to declare that Brett was a complete sweetheart in his private scene with Olivia. They loved how vulnerable and gentle he appeared to be with his wife.
"I loved seeing Brett and Olivia off camera with their house camera, adorable," one Reddit user wrote of the scene. "Love, love love how adorable those moments were."
"Brett seemed like a different person this episode," another fan agreed. "That conversation got him to let a bit of his wall down."
Some Married at First Sight viewers didn't understand why Olivia was so concerned about her husband's sincerity. After all, they argued, shouldn't she be more worried if he was sweeter to her on-camera than off?
But others understood that Brett's mixed signals might be perceived as a red flag, or at the very least, confusing.
"She's wondering why the hell he's such a d*ck toward her in front of other people, and around her friends," one supporter argued on Reddit. "Which makes her distrust him when they're in private. It's a very normal and smart thing to question."
Other Redditors wondered if Olivia might feel like Brett's "secret." While he wouldn't be affectionate with her much in front of the other cast members or experts, he was ultra-sweet behind closed doors.
"Like won't treat her good in public but in private he'll do anything with her," they speculated.
Whatever the case, it looks like Brett and Olivia's poignant moments might have been short-lived. Previews for the upcoming Married at First Sight episode showed Brett moving back into his own home when the COVID-19 crisis hit, leaving Olivia tearful and alone in their shared apartment.