'Married at First Sight': Fans Wonder if Vincent's Temper Could Become an Issue; Others Think Briana Is to Blame
Briana Morris and Vincent Morales quickly became a fan-favorite couple on Lifetime's Married at First Sight Season 12 in Atlanta. Their chemistry and mutual attraction were evident right away.
But on the Feb. 24 episode of Married at First Sight, some cracks began to reveal themselves in Briana and Vincent's relationship. Vincent revealed that he took offense to some of Briana's more sarcastic comments and left to spend the night at his own apartment on the couple's first night together after their Las Vegas honeymoon.
Some Married at First Sight fans took to social media to argue that Briana's "bossy" nature was to blame. Others thought Vincent's temper could become a problem in the marriage.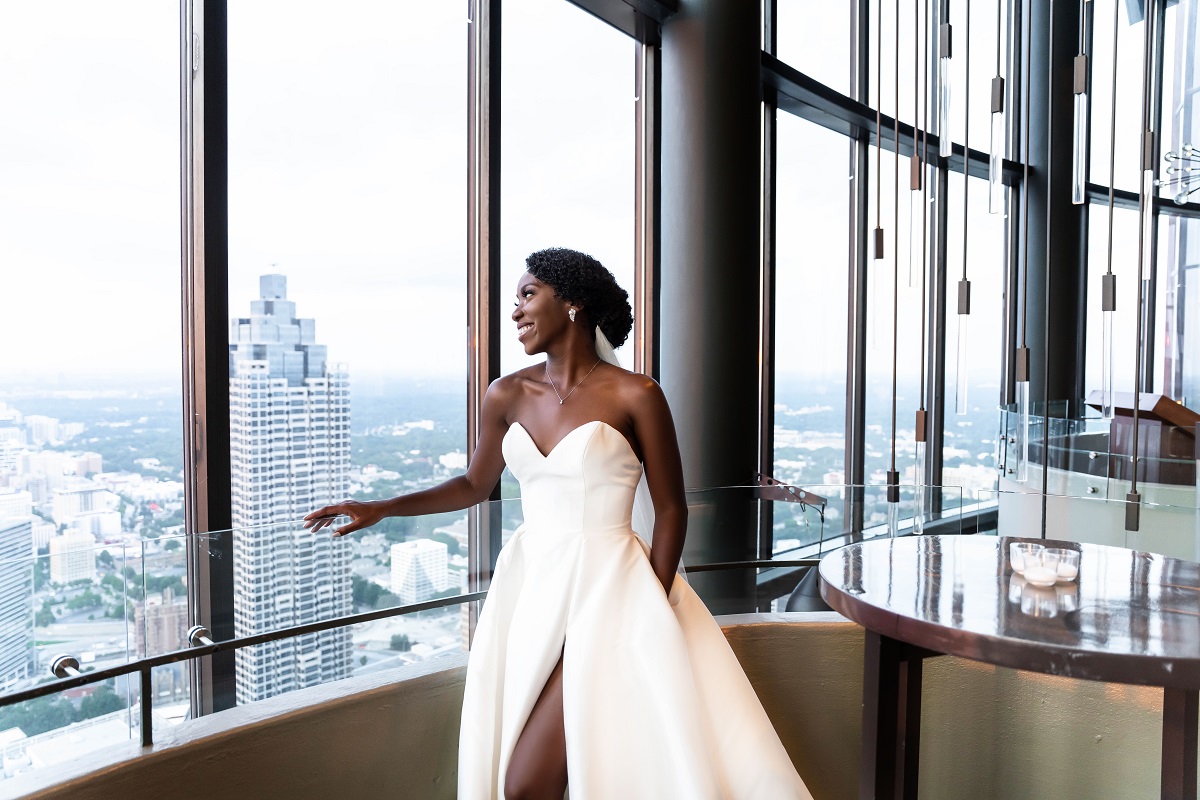 Briana and Vincent talked about her 'bossiness' with Pastor Cal
In a counseling session with Married at First Sight expert Pastor Cal Roberson, Briana and Vincent said they were happy with their marriage so far.
However, Vincent admitted that the way his wife communicated with him sometimes came across as overly aggressive. He confessed that he was worried about "her bossiness" getting worse over time.
Briana told Pastor Cal that the last thing she wanted was to push Vincent away with her sarcasm or assertiveness.
"I don't want to come off as rude in any type of way, especially to my husband," the Married at First Sight star said.
"What I'm afraid of is how I'm going to react," Vincent chimed in, adding that he could have a temper when he felt like people pushed him too far – something his family warned Briana about at their wedding.
"I'm really laid-back," he said, "and then I get to a point where I fire back."
RELATED: 'Married at First Sight': Dr. Viviana Coles Defends Matching Chris Williams with Paige Banks
Vincent left Briana alone after she made one too many 'smart comments' for him
Vincent and Briana's minor issues seemed to flare into something more serious when they spent their first night together at their new apartment. The Married at First Sight groom was put off by his wife's comments about his cleanliness. When Briana joked that it was "very Vincent of him" to spill the celebratory champagne they'd popped, he grew visibly withdrawn.
"I kind of picked up on a shift in energy," Briana told Lifetime producers, admitting that she was "confused" about why Vincent seemed so annoyed. She asked him what was wrong, but he evaded the question at first.
Finally, Vincent admitted that he "didn't appreciate" Briana's sarcasm.
"I'm just tired of your smart comments," he told his wife, who was taken aback. Briana said she was "lost" and didn't know what he was talking about.
"I just want you to show me some respect," Vincent told Briana. "Sometimes you belittle me, and I don't like that…I don't think I'm gonna tolerate when someone is putting me down." He also asked his wife if she thought he was "an idiot."
Briana seemed genuinely confused but ultimately defended herself, calling Vincent out for bottling up his feelings and then "snapping on her." She told Married at First Sight producers that she would have to adjust to Vincent's communication style.
"I do say smart comments, but it's usually in a joking manner," Briana said. "But I'm learning that he's a little more sensitive than I am."
The damage was done for the night, however. Vincent decided to spend the night at his own apartment rather than with his new wife.
RELATED: 'Married at First Sight': Chris Williams Claps Back at Jamie Otis on Social Media
'Married at First Sight' fans had mixed reactions to Vincent and Briana's fight
Married at First Sight fans took to Instagram after the latest episode, with viewers coming down on both sides of the Briana and Vincent divide.
Some fans thought Briana's sarcasm showed a lack of respect for Vincent.
"Briana is not right for Vincent," one commenter wrote. "She's mean and bossy. She's not going to show that man any respect."
Another Instagram user added, "She needs to learn this man and realize she needs to also be nice to him! Being nice is not being a doormat or a pushover."
Yet another fan thought that Briana simply needed to make some adjustments, especially after marrying a stranger.
"I'm not giving up on Bri and Vincent," they remarked. "I think she just needs a man to reel her in in a respectful way and she'll stop her bossy crap."
Other Married at First Sight fans blamed the issue on Vincent, arguing that he overreacted to minor issues.
"Major red flags with Vincent," a viewer commented. "He is very insecure and needs to stop with the respect thing. She didn't say anything wrong…it's like she is walking on eggshells around him."
"That look he gets on his face for no reason at all is troubling," another agreed.
Another thought he should have stayed with Briana and talked about the issue rather than leaving the house.
"He just up and leaves because his feelings got hurt?" they pointed out. "I didn't expect that from him at all. That was not the way to handle conflict."
Still, many fans of Married at First Sight saw hope for the couple in the future – as long as they compromised and tried to work things out maturely.