'Married at First Sight': Fans Wonder if Virginia Is Ready For Marriage
Virginia Coombs and Erik Lake immediately hit it off on Lifetime's Married at First Sight Season 12. They seemed into each other from the start, sharing passion and chemistry right away.
But Erik, 34, and Virginia, 26, realized they had some major differences to work through during their honeymoon in Las Vegas. Virginia was still in the wild partying stage of her life, while Erik, a pilot, was more traditional and reserved.
On the Feb. 24 episode of Married at First Sight, Erik and Virginia also started to clash about his jealousy and her laissez-faire attitude toward drinking and passing out on her guy friends' couches. Some Married at First Sight fans recently took to social media to argue that Virginia didn't seem ready for marriage.
Virginia thought Erik was 'overly protective'
On the latest Married at First Sight episode, Virginia and Erik met with Pastor Cal Roberson to discuss how their relationship was evolving so far. The couple seemed affectionate and excited about the future as they told him they'd consummated their marriage already.
Still, the newlyweds admitted they saw potential problems on the horizon. Virginia was used to going out as she pleased every weekend, drinking whenever she wanted, and even spending the night on her guy friends' couches after a night of partying. Erik wasn't too happy about that – especially because he tended to be jealous.
Virginia told Pastor Cal that Erik "kind of got mad" that she didn't text him when she arrived at her destination one night, which she thought was "weird." She admitted she was concerned that he was "overly protective."
"He wanted me to ask permission," she complained, arguing that Erik should put more faith in her.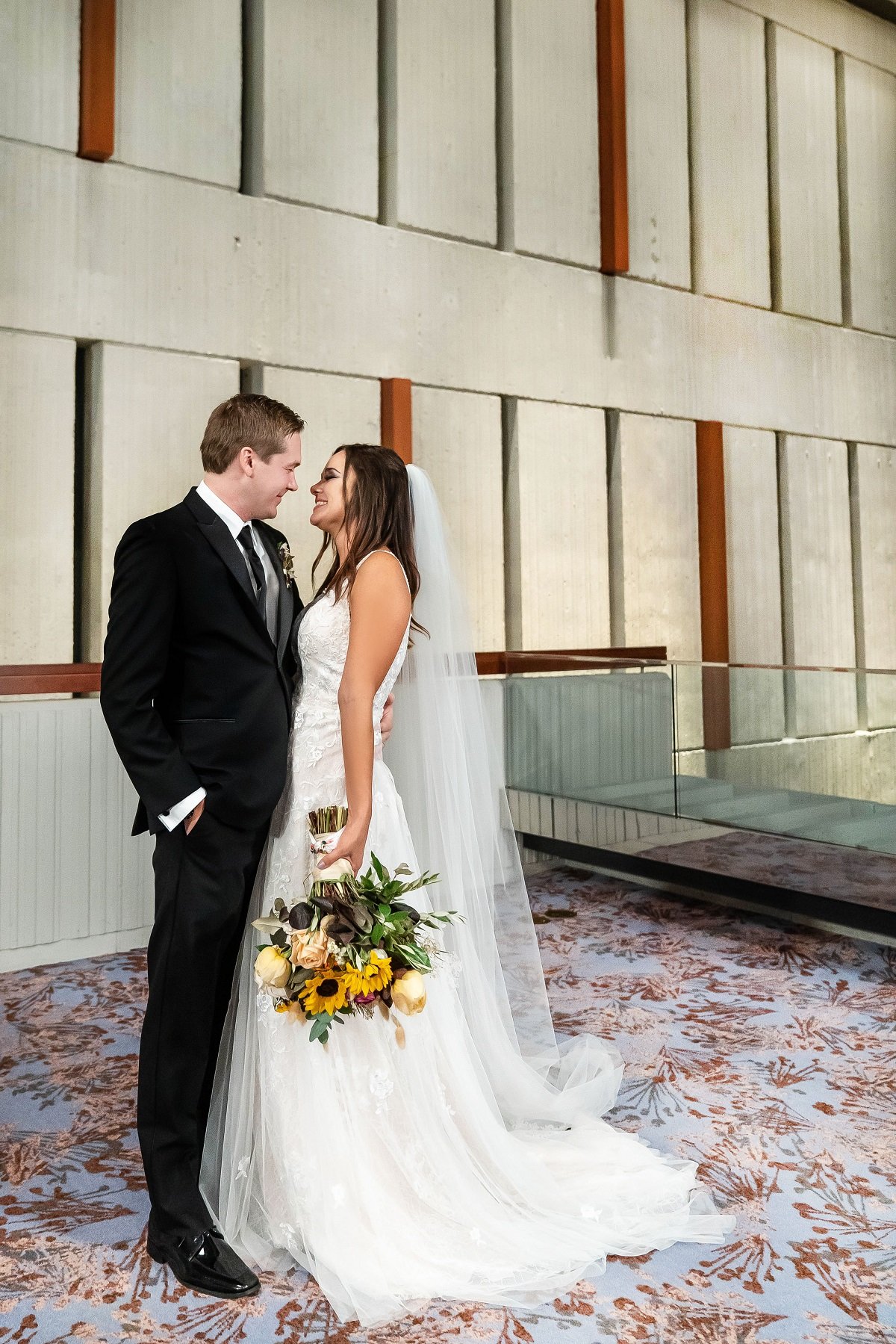 Erik worried that Virginia wasn't ready for marriage
As for Erik, he confessed that he wasn't sure if his wife was ready for a full-time, long-term commitment. She liked to have her space, and he didn't approve of her frequent partying and time with guy friends.
The Married at First Sight star also wondered if his eight-year age difference with Virginia could lead to problems between them. After all, he was divorced and had several long-term, serious relationships under his belt. Virginia was just 26 years old and had less experience in the way of relationships.
"I think she thinks this might be more of a boyfriend/girlfriend thing than a marriage," Erik admitted.
Meanwhile, Virginia said she didn't want to be controlled or held back by her husband.
"My extroverted, party personality is just part of who I am, not a phase," she warned Erik.
'Married at First Sight' fans took to social media with their opinions about Erik and Virginia
Many Married at First Sight fans agreed with Erik's assessment, arguing that Erik and Virginia were in very different places in their life. Several viewers backed up the 34-year-old pilot in his statements about the inappropriateness of a married woman sleeping on a guy friend's couch.
"Why did Virginia get married? She ain't ready for it!" one viewer wrote on Instagram. "She still wants to get drunk and sleep on other men's couches."
"I don't see them staying together," another agreed. "She's too immature for Erik."
Yet another fan argued that Virginia seemed like she still wanted to live a "single lifestyle," despite her marriage to Erik.
However, some Married at First Sight fans thought Erik could stand to back off a bit, especially when it came to his statements about his wife not having enough experience.
"He seems a little controlling, jealous, and condescending," one Instagram user wrote. "Guy friends are fine, with respectable boundaries."
Another fan agreed, writing that Virginia was just "bubbly and affectionate" and that Erik seemed "entitled" and tried to "talk down to her."