'Married at First Sight': How Miles Feels About Fans' Criticism Of Karen
Married at First Sight fans are rooting for Miles but is critical of Karen's attitudes about masculinity and intimacy. Since finding out Miles' identity in advance of their wedding day, Karen has been resistant at times throughout the process. Miles is defending Karen against the viewer's criticism.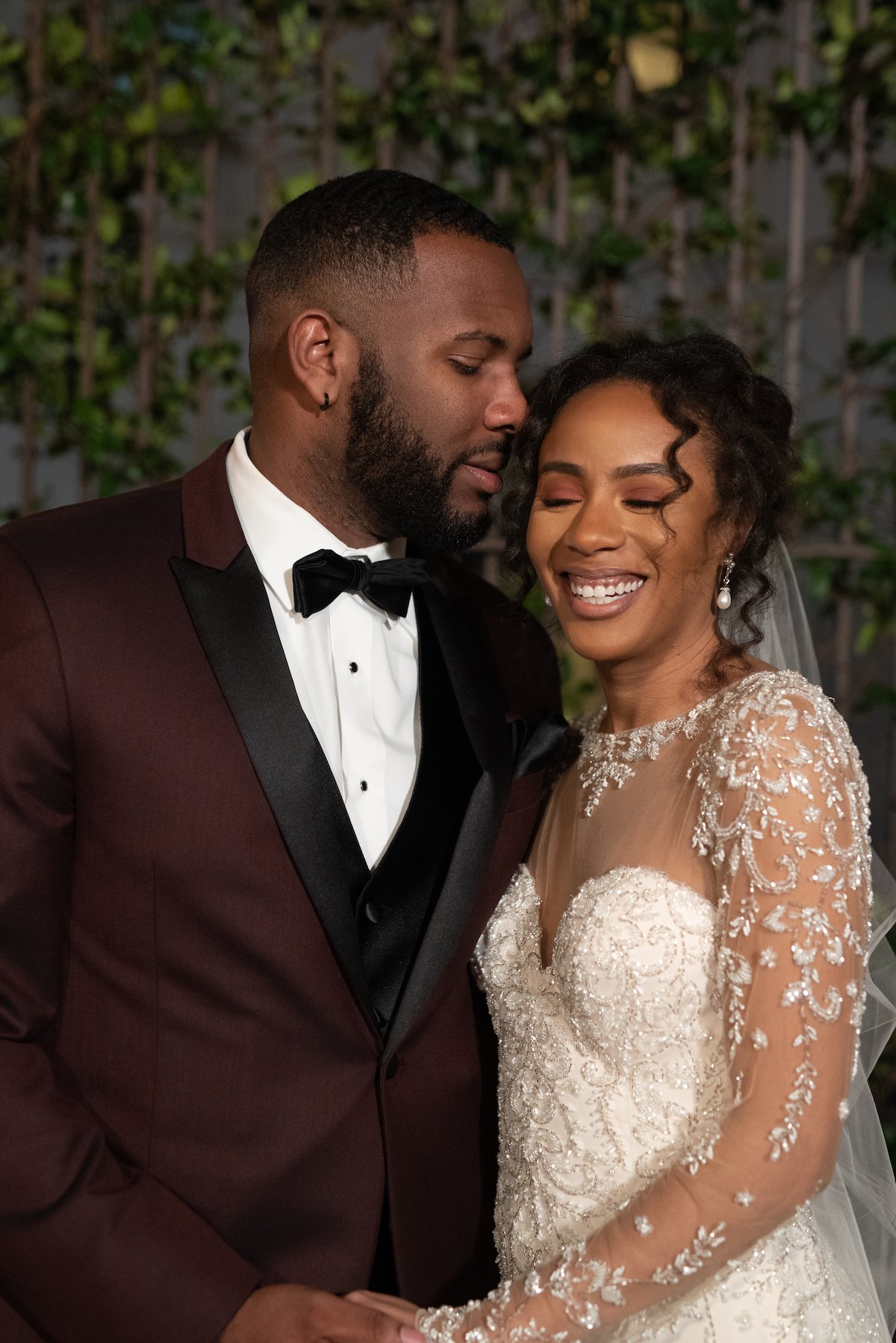 Why 'Married at First Sight' fans are critical of Karen
Viewers believe Karen lacks emotional maturity and miscategorizes Miles. She unexpectedly discovered Miles' identity before walking down the aisle and had a breakdown to producers about her reservations. One of which was her belief that Miles was "too emotional," which she says her impression of such came from her checking his social media pages.
Karen says she used to masculine men, which viewers take as a jab to Miles. She also revealed in her confessional that Miles' revelation that he is clinically depressed is a "dealbreaker." She later blamed editing, explaining that she was misquoted.
RELATED: 'Married at First Sight': Karen and Miles Agree to Take Sex 'Off the Table'
In other episodes, Miles explains Karen's lack of affection is scary. He's afraid to give her compliments or share how he truly feels out of fear that it'll push her away.
When the subject of intimacy came up, Karen became increasingly frustrated and shut down. Miles jokingly wrote "sex with my wife" on a calendar, which Karen says made her feel unsafe and uncomfortable in their home. She spent the night away as a result.
Karen says her trust issues are a result of her ex-boyfriend fathering a child with another woman during their relationship. Viewers believe she's punishing Miles for her ex's behavior.
Miles defends Karen against fans' criticism 
Miles is aware of the public backlash against Karen. While he understands the way things may come across on television, he is empathetic toward Karen's resistance or blocks throughout the process. In a recent interview with Bossip, Miles says it's not easy seeing the viewers' responses to Karen on a weekly basis.
"I see the reactions that she gets weekly and it's tough to see and hear," he admits. "I get why people are upset to an extent because I was frustrated throughout the process as well, but she gets a lot of hate that she doesn't deserve."
As far as the calendar debacle, Miles says he takes the blame for putting Karen in an uncomfortable position.
RELATED: 'MAFS:' Fans Predict One Couple From Season 11 Will Stay Married After Decision Day
"I knew what she meant when she said it and while I didn't like hearing that I made her feel that way, I understood that she felt like I crossed a boundary on camera that we had established and I took responsibility for that," he says.
Miles also says he believes editing is to blame for the constant chatter around him expressing his emotions and Karen's idea of masculinity.
"I think that gets played up too much to be completely real with you," he says, explaining that viewers may not be used to men being emotionally mature. "I am a guy that is in tune with my emotions and am open about how I am feeling. The "too emotional" language is frustrating to see and hear because that's not what I believe to be true about myself nor do the people that I am closest to."
MAFS airs every Wednesday on Lifetime at 8 pm EST.