'Married at First Sight': Is Christina Manipulating Henry? Fans Say Yes
Married at First Sight fans have been frustrated with some of the couples this season. While pairs like Amani and Woody or Bennett and Amelia are hitting things off wonderfully, others are struggling. Specifically, fans are getting fed up with Henry and Christina. The two seemed to have very little chemistry from the get-go, and a recent episode has fans shocked by Christina's behavior and lines of questioning. In fact, some fans are wondering if Christina is manipulative. 
Christina felt Henry was too quiet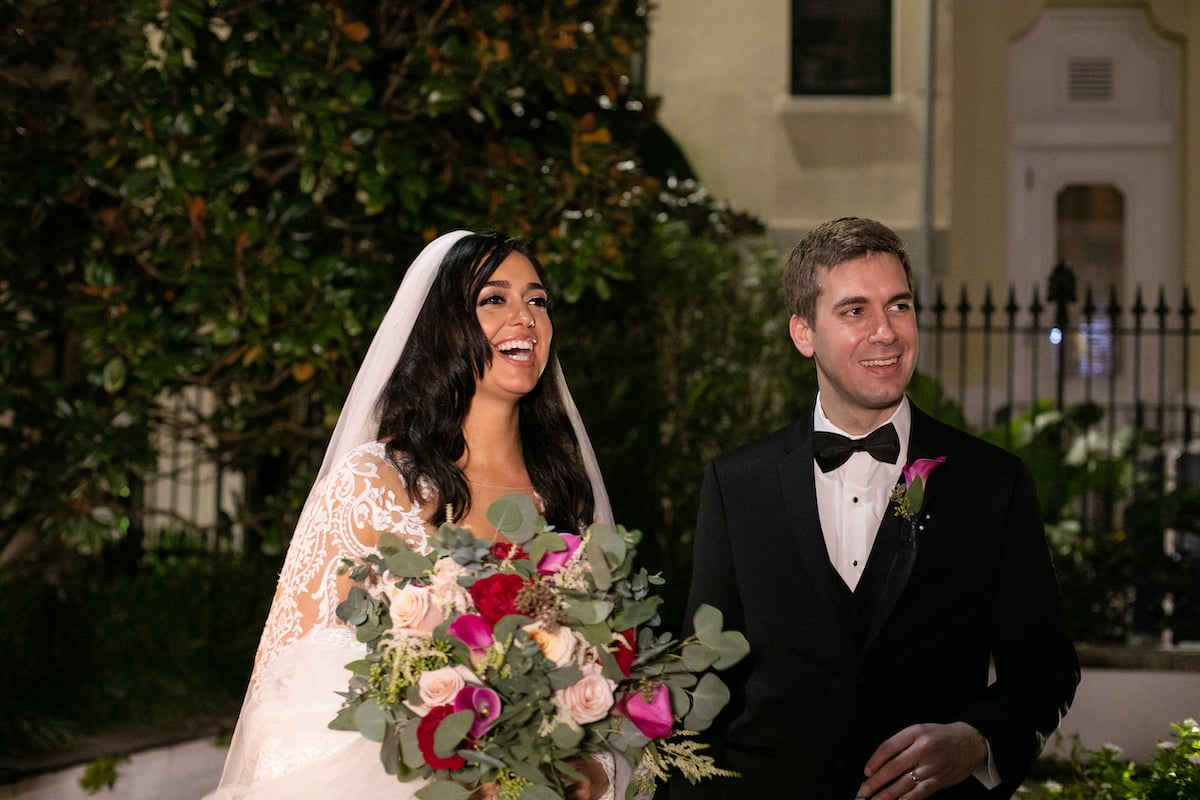 Married at First Sight stars Christina and Henry had an awkward first night together, to say the least. Henry exhibited very little initiative when it came to getting to know each other, and they spent the night surrounded by awkward silences. 
Unfortunately, things didn't improve for the Married at First Sight couple. In fact, Christina continued to struggle to draw Henry out of his shell. During one episode, the two sat down for dinner together, and it wasn't long before Christina had enough. 
After pulling teeth trying to get Henry to talk over their meal, she was feeling fed up. 
"Is there a list of questions that I can just have so we can go back and forth, because…it's too difficult right now," Christina asked a member of the show's crew. 
"I always have to be the bad guy, I always have to be the initiator, I always have to like, be the one, cause you're just giving me nothing. What do I, what…I don't…do you have something?" she asked Henry.
Christina claimed Henry was gay
Their awkward dinner together was one example in a litany of similar moments, each exhibiting awkwardness and discomfort between the two. Eventually, the two got to the point where they're barely communicating, with each thinking the other is lying about their daytime activities. 
Henry left the house without telling Christina a couple times, and Henry caught Christina claiming she was going for a walk, despite contrary evidence. 
For whatever reason, this prompted Christina to claim that Henry was cheating on her with another man. She claimed that she felt this was the case due to a text she received. 
However, some fans are thinking that Christina is actually asking Henry these questions because she's lashing out, or trying to "flip the script" on him after fans pointed out some of her own negative behaviors. 
"Sooo Christina basically flipped the table and came up with this Henry being gay thing because he caught her in a lie and now she is embarrassed and feeling spiteful," tweeted one fan.
"So because Christina got called out for lying about her living arrangements and Henry said he's not feeling her, now she wants to flip the script saying she 'heard' Henry is gay? I bet it's the messy male friend of hers who came to the house," added another Twitter user.
Fans think the 'Married at First Sight' star is manipulative
Christina's accusation has fans wondering if the Married at First Sight star might be trying to manipulate Henry, and that she's not always honest. For example, she wasn't totally clear on her living situation with Henry, who only found out much later that she was basically living out of her car. 
"Henry brought up a valid concern of his. She wasn't truthful about her living situation. And her immediate response was to 'cry,' deflect, and steer the conversation towards how she doesn't feel safe opening up to him," wrote a Redditor. 
"I've known quite a few people like Christina. Instead of owning up and admitting that they were lying, they want to manipulate the situation so it appears that they are the victim," they added.
"I also think her ego is hurt. She's only mentioned it a dozen or more times that she's not used to someone taking their time. It's like guys are waiting to jump on her. I'm not sure I believe that either," wrote another Married at First Sight fan. 
"I definitely think Christina was being manipulative, and of course her 'text message' doesn't exist. I think she invented the text message in order to gauge his reaction to the insinuation that he's gay (because to Christina, if you're not making a move you must be gay, obviously)," added one commenter.