'Married at First Sight': Jamie Otis Says Chris 'Is Raising Red Flag After Red Flag'
Married at First Sight has seen some pretty epic mismatches over the years. For every couple like Stephanie and AJ (who hit it off right away and are still together) there's a Zach and Mindy, the season 10 couple who didn't even make it to Decision Day. From the looks of things, season 12's Chris and Paige might be more like the latter than the former. Viewers saw the pair's wedding on the Jan. 27 episode, and they already have some serious concerns about the relationship, most of them centered on Chris. 
Why 'Married at First Sight' viewers are worried about Chris and Paige 
Viewers have been skeptical about Chris from his first appearance. In previous episodes, he's said he's worried women are only after him for his money and that he wants kids to help build his brand. 
The finance manager and Subway franchise owner described his ideal woman as "intelligent, submissive, sexy, good in bed, and a freak." He revealed that he has been engaged twice before, with his most recent relationship ending just a few months before filming began. Plus, he's expecting a baby with his ex, as revealed in a supertease for season 12. 
Paige — an accountant and former track star — is a successful, independent woman who hopes to break her family's marriage curse and have a successful relationship. But MAFS fans are skeptical the two will be able to make it work. 
"This is probably the worst matchup I've seen on this show ever," one person commented on Instagram. 
'MAFS' alum Jamie Otis shares her concerns about Chris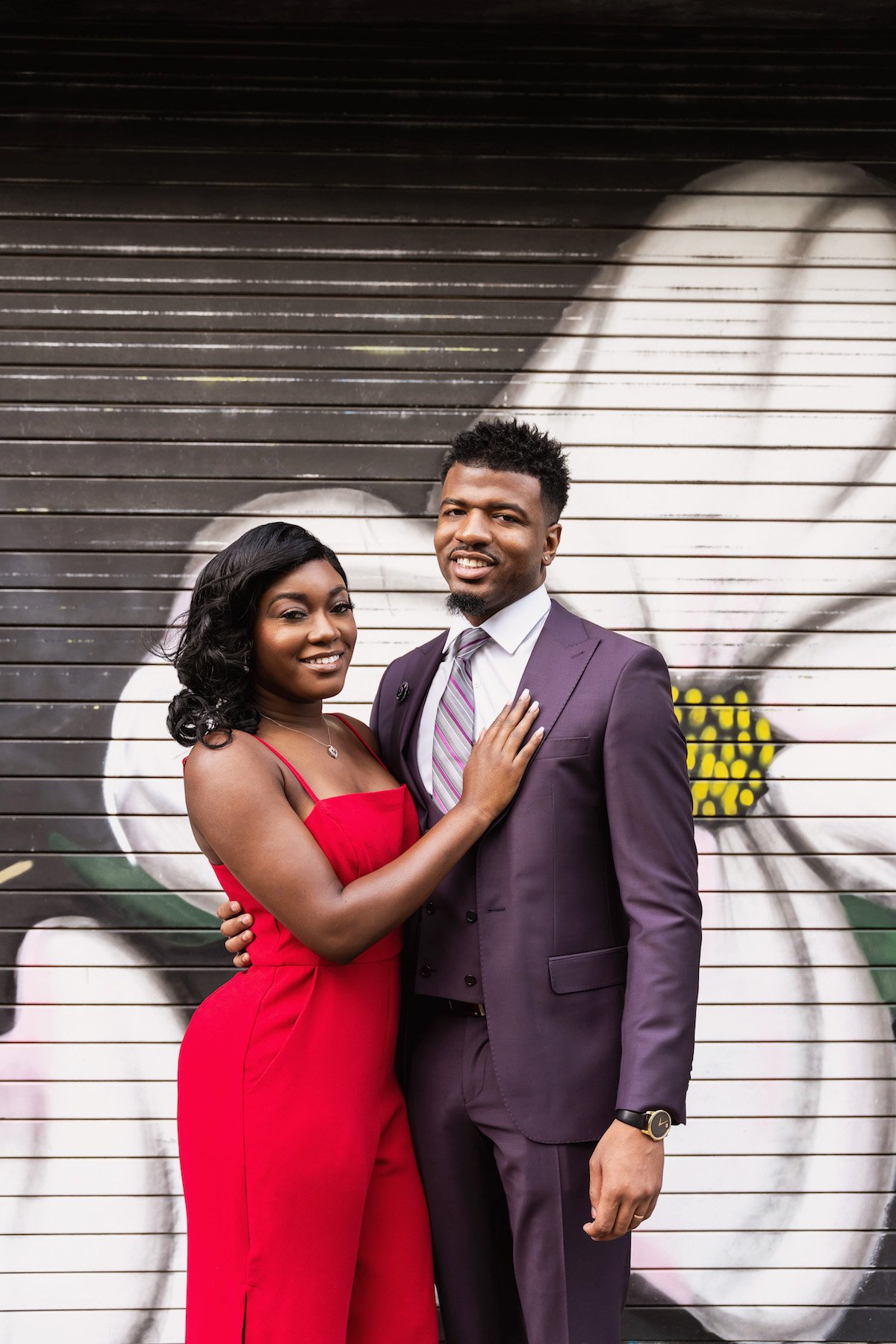 Concerns about Chris and Paige's future together only increased after what went down at their wedding. The just-married Chris informed his bride that he was hoping for a honeymoon baby. Then, he quizzed her about her sexual history and whether she was using hormonal contraceptives. He also revealed that he'd just gotten a tattoo of his ex's name covered up. 
Chris's dad upped the awkward factor by telling his daughter-in-law that she should make herself sexually available to her husband. Eventually, Chris confessed that Paige was not the type of woman he usually dated and said she wasn' a "trophy wife."
"Paige is probably the woman I need but not the woman I wanted," he told her bridesmaids. That, along with several other comments, had her friends feeling pretty skeptical about Paige's match.
Jamie Otis, who appeared on Married at First Sight Season 1, was also concerned. 
"OK, Chris is raising red flag after red flag after red flag," The Bachelor alum commented on Instagram. 
Jamie Otis calls Chris' behavior 'confusing' 
In a follow-up comment, Otis went on to say she didn't understand Chris' behavior.
"And Chris is also confusing AF … he says she's not what he goes for but then talks about sex nonstop," she wrote. 
Season 4 alum Sonia Granados also expressed concern about Chris. "He's acting like your stereotypical male. Not attracted but attracted enough to have sex with her," she wrote, adding, "this man is giving me a sea of [red flags]."