'Married at First Sight': Jamie Otis Urges Paige to 'Get Her Chastity Belt' With Chris Williams
If there's one thing most Married at First Sight fans agree on, it's that Chris Williams and Paige Banks from Lifetime's Married at First Sight season 12 in Atlanta likely won't make it. Chris and Paige were a controversial couple from the start, what with their disastrous first night together, Chris' concerns about Paige's looks and sex drive, and his admission that he wasn't completely attracted to his new bride.
Even Jamie Otis, who married Doug Hehner on the first season of Married at First Sight and now hosts Married at First Sight: Unfiltered, agrees. She recently issued a warning to Paige on Instagram about getting busy with Chris, given his behavior so far.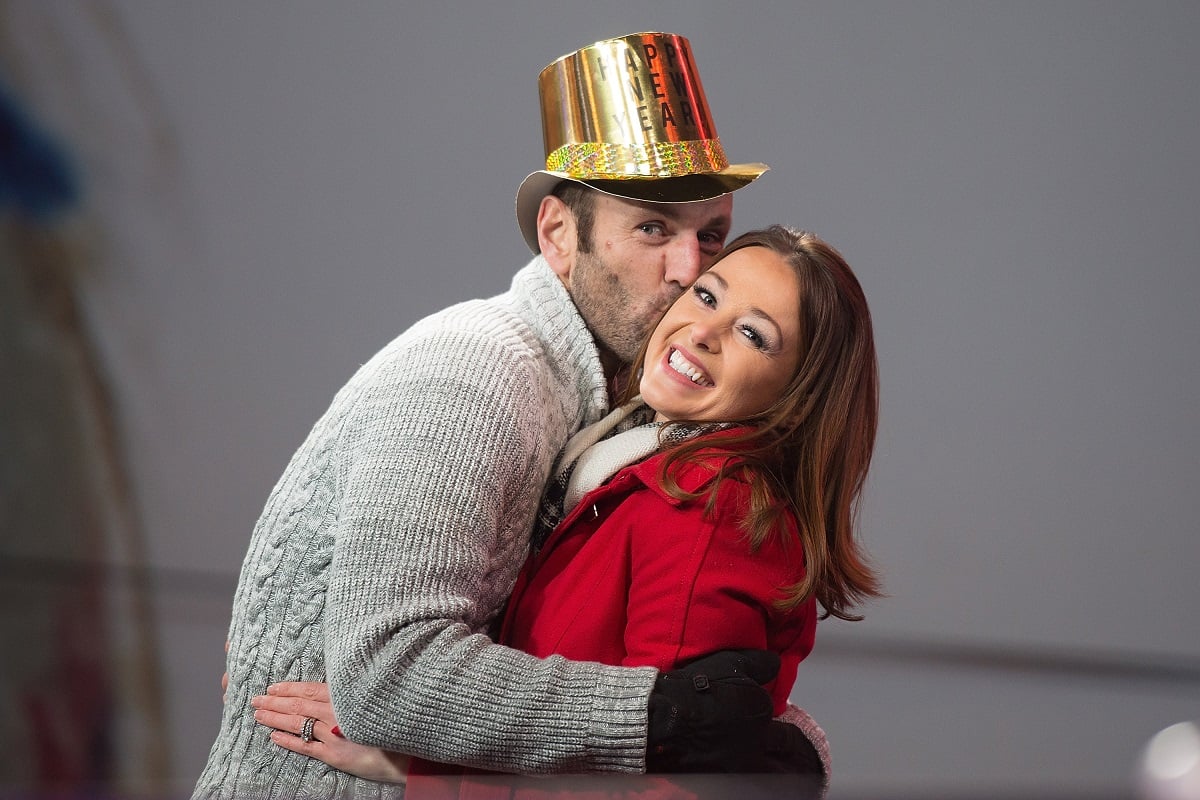 Chris and Paige had a fight after their wedding night on 'Married at First Sight'
The morning after Chris and Paige tied the knot, Paige seemed over the moon about the Married at First Sight experts' choice to match her with her new husband – that is, until he disappeared for hours after promising to get them breakfast.
When Chris returned, he told his new bride that he just wasn't sure he was fully attracted to her physically. Paige wasn't pleased, especially because they'd had sex twice on their wedding night. She accused him of disrespecting her by being intimate with her when he knew he wasn't into it. Chris insisted that he was just trying to feel a connection to her and see if a spark was there.
Paige brought up the subject over brunch with Chris' parents and aunt – and Chris was definitely not happy about it, claiming she went against "Chicago code" by talking about sex with his family. On the other hand, she pointed out, his father was only too willing to bring up their sex life at the wedding.
While Paige and Chris ended things on a civil note, promising to try to work things out, it didn't look good for the newlyweds.
Jamie Otis warned Paige to back away from Chris for her own good
Otis has never shied away from offering her opinions on the current Married at First Sight cast members each season.
On Lifetime's recent Instagram post about the honeymoon episode, she issued a clear warning to Paige about avoiding sex with Chris: "Paige get your chastity belt, girl!" she wrote. "From what I've seen, Chris doesn't deserve a honeymoon baby with you!"
That wasn't the only time Otis made her feelings about Chris crystal-clear. On another Instagram post, she argued that Chris was "raising red flag after red flag after red flag" when it came to his constant sex talk around his new bride.
The Married at First Sight alum also argued that Paige "deserved better than Chris" – and wondered why Chris was so willing to hop into bed with Paige if he wasn't attracted to her.
"And Chris is also confusing AF…he says she's not what he goes for but then talks about sex nonstop," she pointed out.
'Married at First Sight' fans agreed that Paige and Chris weren't a good match  
Most Married at First Sight fans chimed in to agree with Otis. Many thought Chris was disrespectful to Paige at their wedding and honeymoon. Others simply hoped Paige and Chris wouldn't have a baby together – especially because Chris will reveal in upcoming episodes that his ex-fiancée is pregnant.
"He doesn't deserve an anytime baby with her!" one Instagram user commented in response to Otis' "honeymoon baby" remark.
Others blamed the Married at First Sight experts for choosing Chris for Paige in the first place, especially because he'd been engaged so recently.
"How did this happen!!!?" one fan mused. "HOW did he qualify!!?? I'm so confused."
Another agreed, "I'll be honest, I'm actually annoyed at the show. How can they match someone that was literally just engaged?!"
The backlash has been so intense about Chris' casting that Pastor Cal Roberson recently had to speak out on Instagram. He defended the Married at First Sight matchmakers and insisting that they chose each cast member for love – not ratings.