'MAFS': Karen Addresses Backlash Over Her Response To Miles' Revelation That He's Clinically Depressed
'Married at First Sight' fans were stunned when Karen's response to Miles' clinical depression was that Miles wasn't masculine. Karen says her comments were taken out of context.
Season 11 of Married at First Sight is proving to be more unpredictable than any other season thus far. With the revelation that two couples knew of each other before walking down the aisle, many fans were concerned regarding how it would affect their marriages. One single who knew of her husband's identity before jumping the broom is Karen.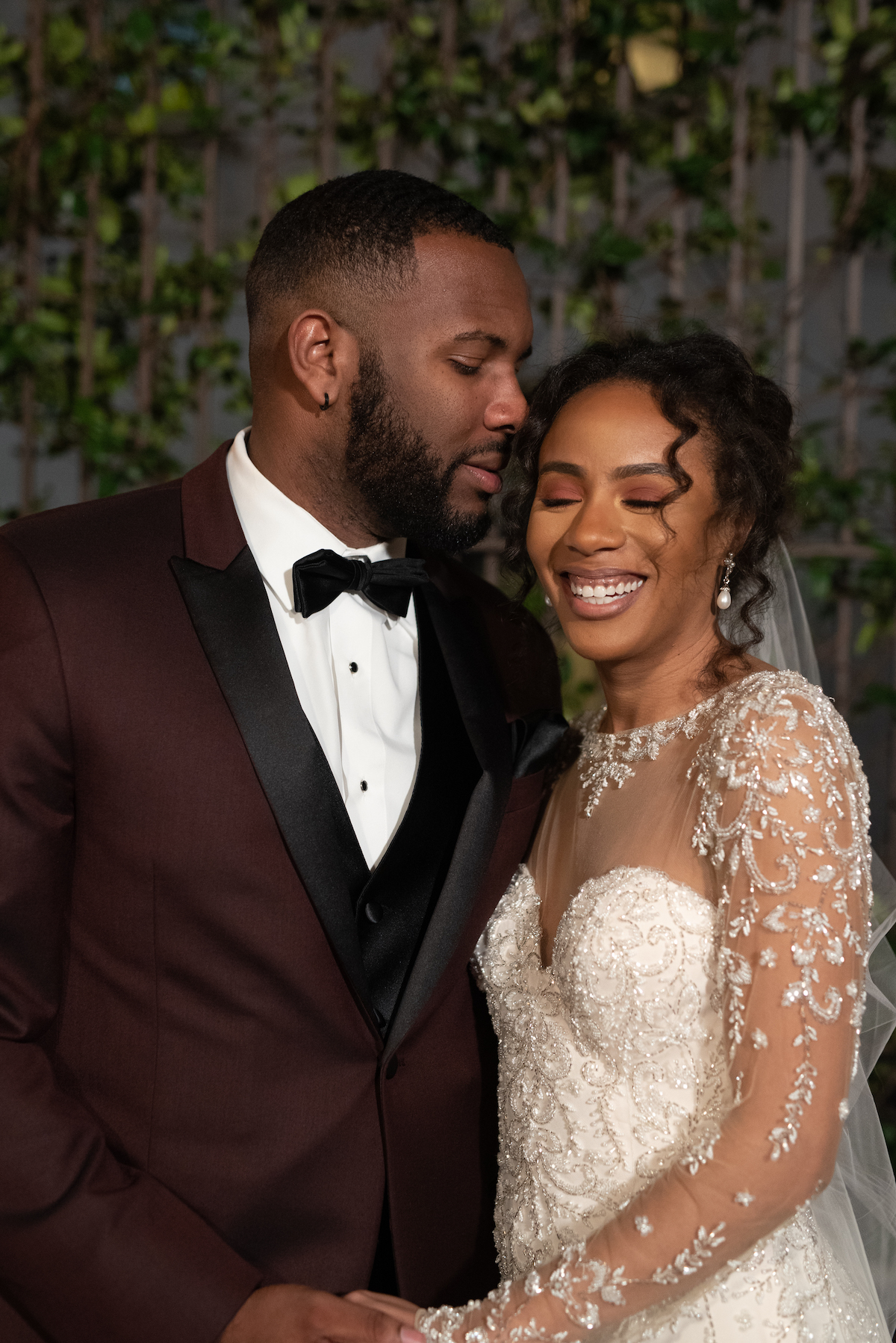 Despite such, she commits to the process. But when Miles reveals that he seeks therapy and takes medication for his clinical depression, Karen's response offends fans. In a new interview, Karen makes it clear that her response is taken out of context.
Miles reveals his clinical depression on 'MAFS'; Karen responds
Despite nearly backing out of the experiment upon discovering Miles' identity before walking down the aisle, by the time their honeymoon approaches, Karen's hesitations appear to be put at ease. The more she gets to know Miles, the less apprehensive she seems.
That all changes when Miles reveals he takes medication for a clinical depression diagnosis. During the conversation, Miles admits that he sought therapy after experiencing bouts of severe sadness, so much so that it became difficult for him to function daily or even get out of bed.
Karen thanks Miles for being upfront with something so personal. She also asks Miles a variety of questions about how he foresees his depression affecting their marriage, hinting that she has some concerns.
During her confessional, Karen tells producers that having a husband who deals with clinical depression isn't ideal. Furthermore, she says it's not something she's ever dealt with previously in a partner, explaining that it's a "red flag" and implies that Miles isn't masculine enough. 
"I wanted a really masculine man," Karen says.
Fans blast Karen for the insinuation that Miles' depression makes him less masculine
Fans of the show did not appreciate Karen's innuendo of Miles not being masculine enough due to his clinical depression. Throughout the airing of the episode, fans weighed in on social media, blasting Karen for her likening a man with depression to weak and calls her out for her remarks.
"Karen questioning Miles's masculinity just because he was brave enough to share with her that he's been diagnosed with clinical depression is awful. And they wonder why we don't "express ourselves more." Toxic mindset," one Twitter user writes. 
"Stop being a "Karen", Karen! #Depression is a disease that Miles has, he didn't choose it! To say it makes u [sic] less masculine is why people suffer in silence due to ignorance," another Twitter user writes. 
"Is it just me or was Karen's response to miles having clinical depression super f***ing rude & insensitive," asks another Twitter user.
Karen clarifies her comments about Miles' clinical depression; blames editing
The backlash against Karen isn't falling on deaf ears. In a new interview with Madame Noire, Karen admits she doesn't come across in the best light and understands why viewers are upset over her remarks.
"Honestly, after last week's episode, I would be giving myself the side-eye too. I realize how that moment looked," she says.
Still, Karen insists the show isn't capturing her honest response. She says the questions she asks during the episode are real, explaining that as a new wife, she wants to better under her husband's condition so that she can offer support.
Moreso, she is proud of Miles for making such a brave revelation on television, noting that as a Black man, he's helping others by sharing.
"I thought it was really amazing that Miles' felt comfortable enough with me to share something so personal after only a few days of marriage," she says. "I was proud of him in that moment and met him with a ton of support. Therapy is not something that is normalized in the African American community, but it should be. It takes strength and emotional intelligence to realize when therapy is needed. truthfully, I feel like we should all go to therapy."
Karen says she looks forward to continuing her journey with Miles. More importantly, she wants viewers to know that she does not believe mental health issues equate to feminity or masculinity. She also says that when she made the comment to producers, she was referencing something else.
Married at First Sight airs every Wednesday on Lifetime at 8 p.m. EST.