'Married at First Sight': Karen and Miles on Helping Each Other Through Mental Health Struggles
Miles and Karen have come a long way since getting hitched on Married at First Sight. The couple is now opening up about how both of their mental health experiences have impacted their marriage. Miles has been vocal about dealing with clinical depression. For the first time, Karen is speaking about how she's dealt with anxiety.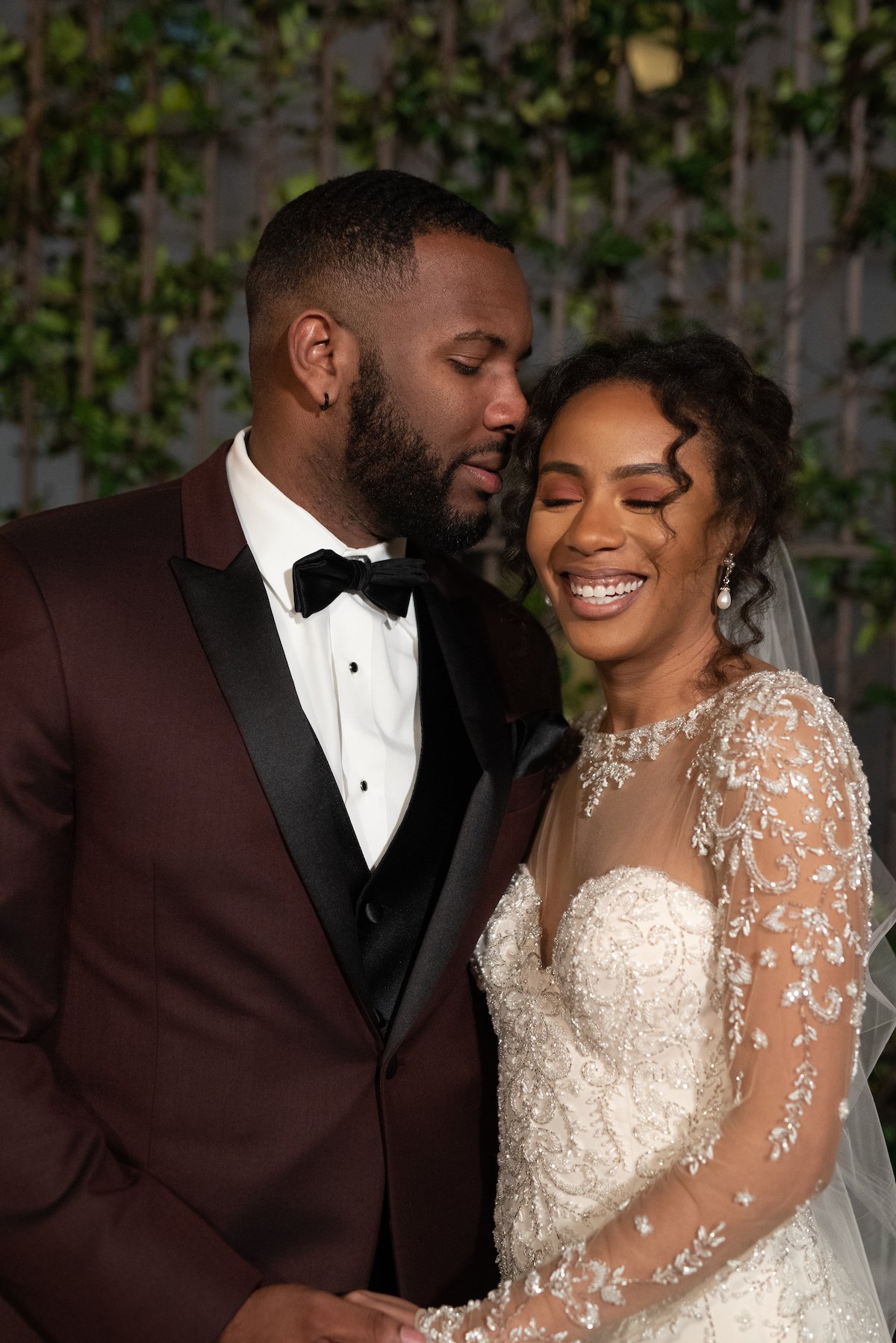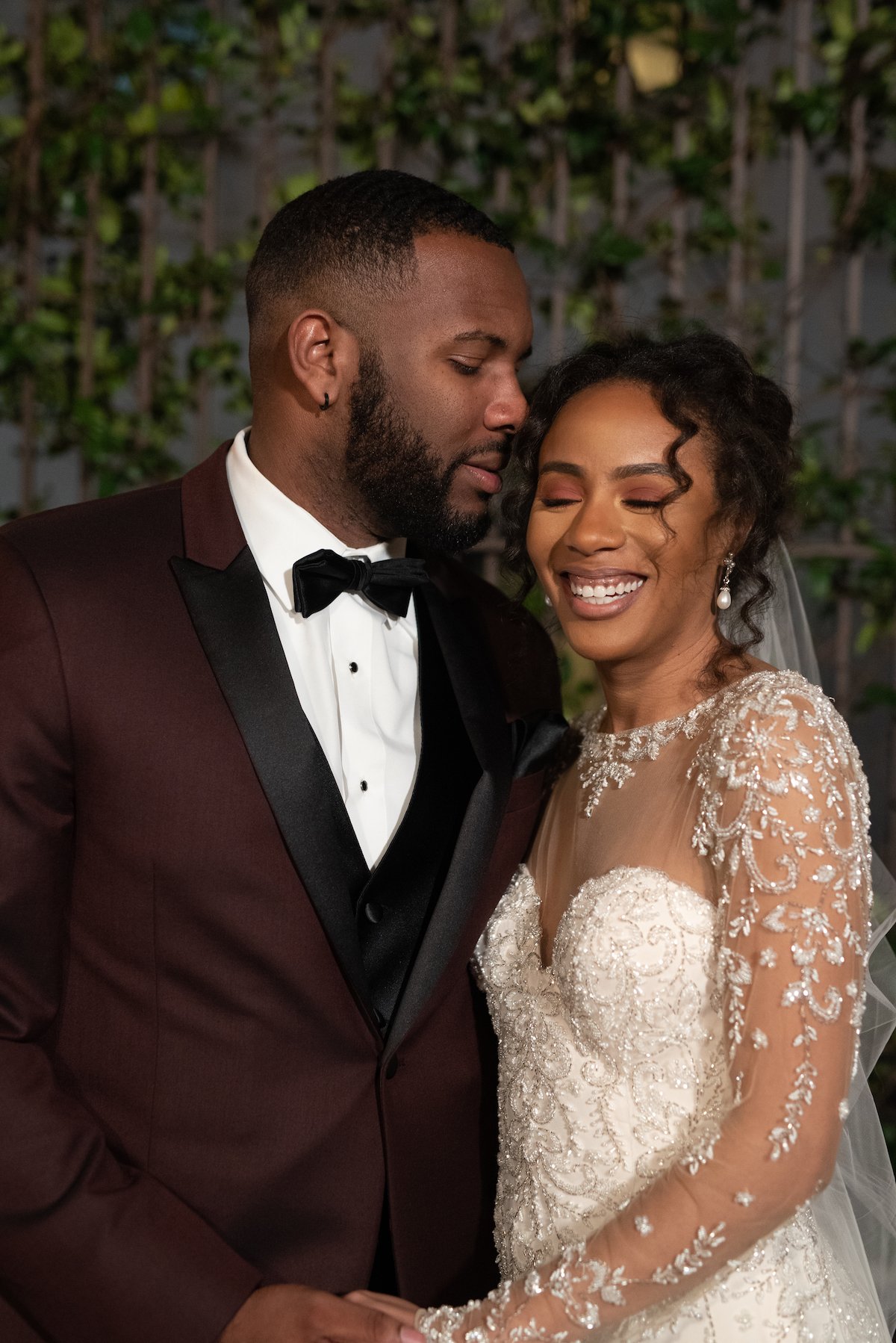 Miles says he's learned to lean on Karen
Karen and Miles recently appeared on Tabitha and Chance Brown's YouTube series Couch Conversations. In the episode, they also appeared alongside singer MAJOR and Nishell where they discussed their marriages and surviving the honeymoon phase and challenges that may appear.
RELATED: 'Married at First Sight' Fans Are Loving Miles and His Vulnerability
Having such an unconventional marriage, Miles and Karen had to learn a lot more in a condensed amount of time due to appearing on MAFS. The biggest thing Miles says he had to learn to do was understand that he could depend on his wife for emotional support.
"I realized that I just did not do a good job at receiving help," Miles told the hosts and guests. "And I still don't do a good job at receiving help but then I live with somebody and I'm like, 'You know what? I can lean on somebody."
Miles added that being an educator and someone who is constantly always the one helping someone else led to him not knowing how to accept the same type of support. Karen has been open about having to learn to show vulnerability during their season of MAFS, especially after she was cheated on in a previous relationship.
Karen becomes emotional when sharing how Miles supports her having anxiety
Miles wasn't the only person who had to learn to lean on his spouse as Karen revealed later in the interview that she experienced an emotional breakdown early on in their marriage due to anxiety. Initially, she was nervous to bring it to Miles' attention because they were newly married.
"I learned I had a lot of anxiety. So with how I grew up – my family deep south, traditional – mental health is not something that's talked about. Having a partner like Miles who is this huge mental health advocate [was new]."
RELATED: 'Married at First Sight:' Karen Reveals Why She Continued After Discovering Her Husband's Identity Before the Wedding
Being on a reality series didn't help matters for Karen. "My anxiety was through the roof [when we first got married] as you can imagine getting married to a stranger with all the cameras around," she continued. "It killed the whole vibe for me. I was like, 'I can't get to know you right now. It doesn't feel real to me. We can't have these intimate moments.' And for me it was like [thinking of] the worst case scenario. That's how anxiety works. So I'm like, 'He may be faking right now. How is he going to be when the cameras go away?'"
Thankfully, she grew the courage to finally tell Miles. And his response is what changed the course of their relationship for the better.
"I opened up to him about all of these concerns, which was hard for me," she admits. "And I was like, 'I'm lowkey losing my mind right now.' At that moment, I was having panic attacks and I don't know what's going on with me. Being able to have him let me know it was okay, it meant the world to me. A lot of people don't understand why our bond is so deep but having someone that really in my darkest moment, for me that was my darkest moment, be there for me, stand by me, not judge me, just be there, listen, be present, it meant the world to me."
The couple were previously rumored to have split
Karen and Miles shared on their social media pages that they had a vacation planned to Punta Cana planned for Spring 2022. In an update, Miles announced that he would be canceling the trip to focus on his mental health. During the show he spoke of dealing with clinical depression, adding that sometimes it could be crippling in his daily productivity.
Screen Rant reports that Miles said in his announcement that he needed a reset to "relentlessly focus" on his mental health and wellbeing, captioning the post: "Peace & healing to all this holiday season." Around the same time, the couple did not share much of their life together on social media and led to speculation that they went their separate ways.
It was never confirmed if they were having marital issues, but one fan on Reddit noted that the couple is "contractually obligated to Kinetic," the production company that produces MAFS and its spinoffs that Karen and Miles make appearances in. The fan also added: "So…if things did go sour, they may have to wait to have it documented." 

RELATED: 'MAFS': Karen Opens up About How the Coronavirus Pandemic Impacted Her and Miles' Marriage