'Married at First Sight': Karen and Miles Seemingly Still Together Despite Speculation of Split
Karen and Miles went through many challenges on 'Married at First Sight' but ultimately made the choice to stay together. Fans have been wondering if they split due to social media but they are very much still together.
Fans of Married at First Sight didn't know if Karen and Miles would make it to the end. Karen was viewed as emotionally unavailable, while Miles was considered to be a knight and shining armor that any woman would desire. After months of speculation that the two may have split, they are appearing in a new television special discussing their love story.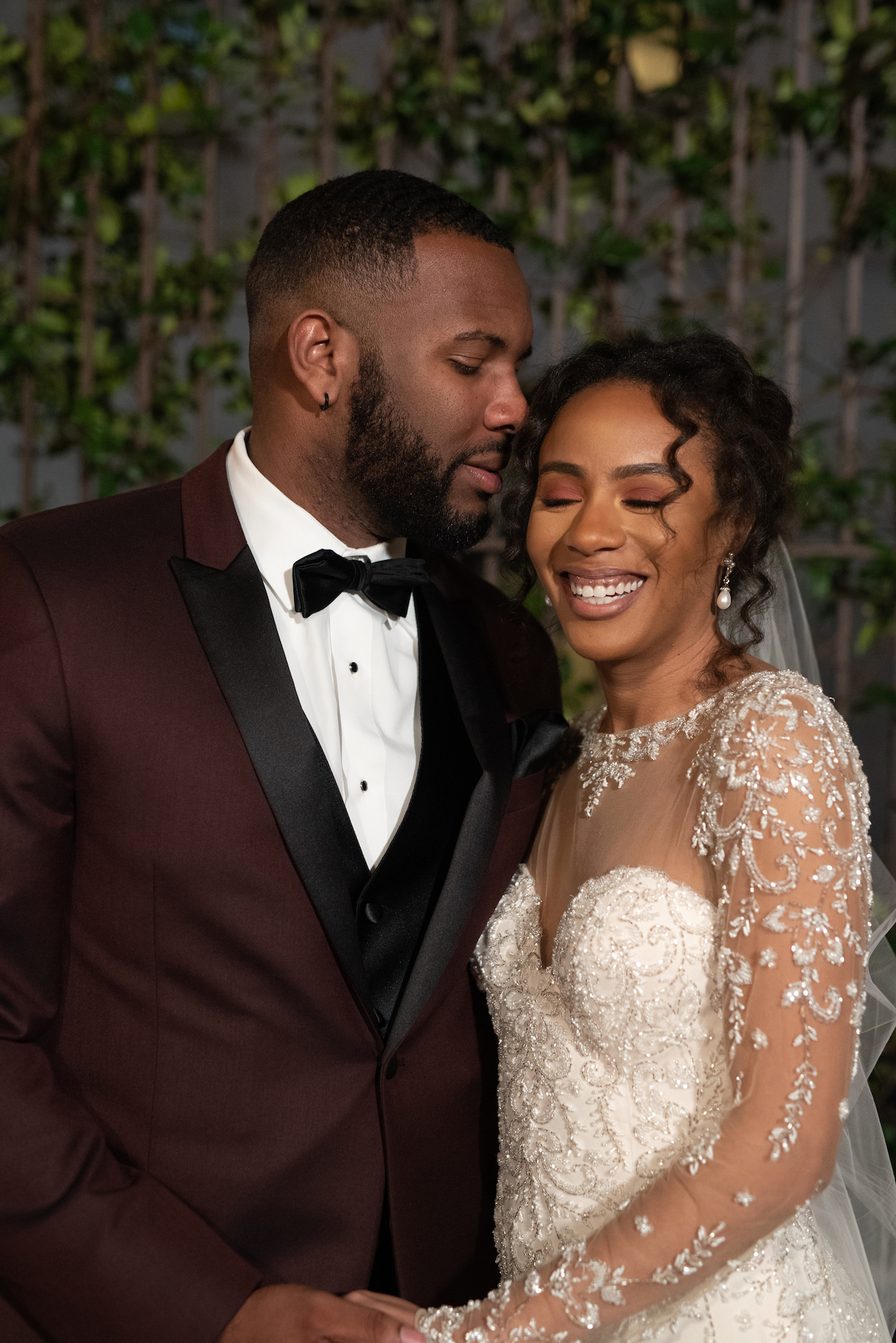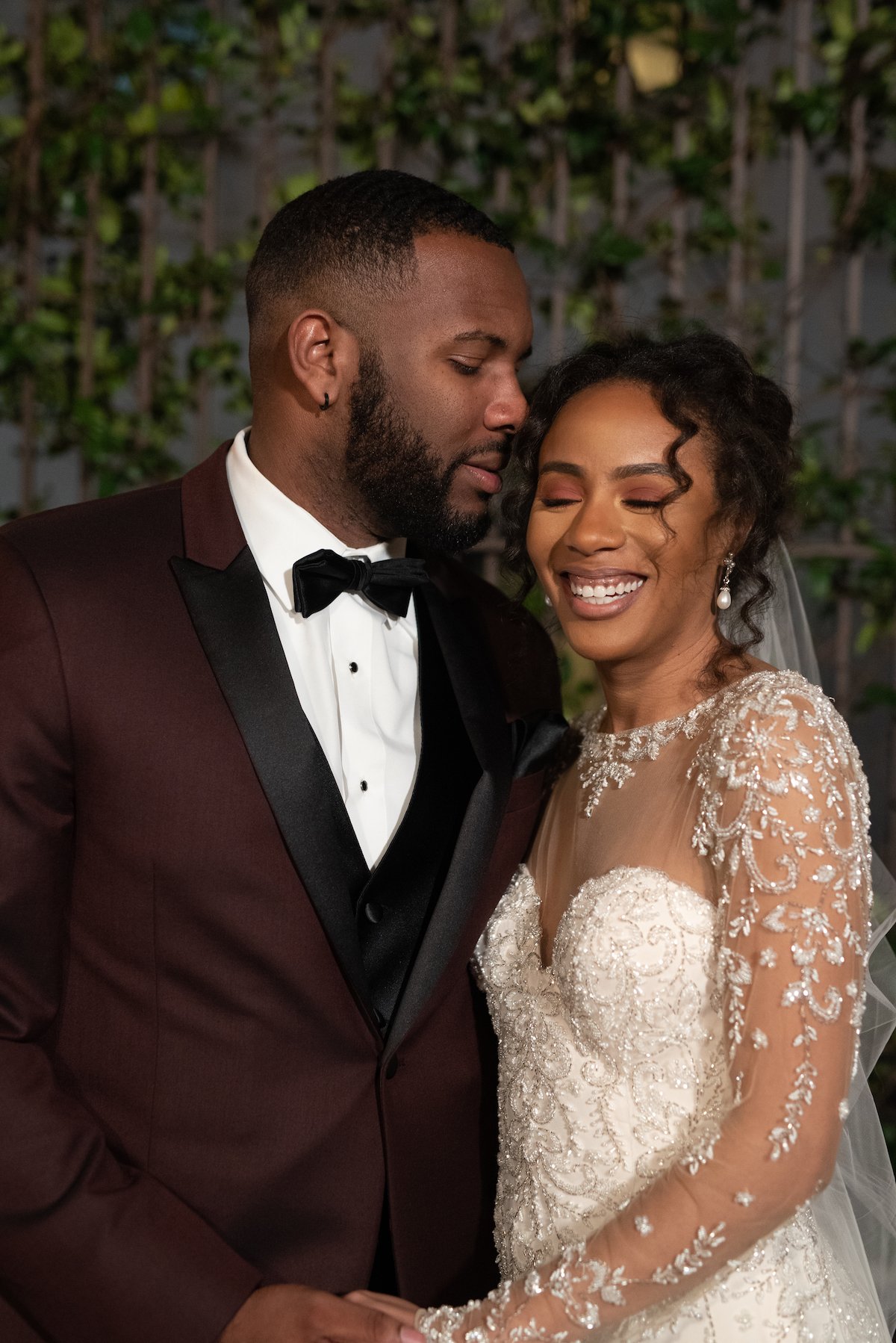 Karen and Miles are in a new docuseries discussing their love story
The couple is sharing their love story in an episode of Couch Conversations. Karen shared a video clip of their appearance to her Instagram account where Miles details his journey of having to learn how to lean on her as his wife. The interview was conducted by fellow influencers, Tabitha and Chance Brown.
"I realized that I just did not do a good job at receiving help," Miles says in the clip. "And I still don't do a good job at receiving help but then I live with somebody and I'm like, 'You know what? I can lean on somebody," He added that being an educator and someone who is constantly always the one helping others led to him not knowing how to accept the same type of support. Karen has been open about having to learn to show vulnerability.
Karen shared a snapshot of the couple behind-the-scenes with the Browns and another couple. She captioned the promotional shot, "We did a really cool thing with some really cool people. S/O to @blacklove for allowing us to authentically tell our story. I hope it speaks to someone."
Fans previously believed the couple split based on perceived social media clues
The Married at First Sight couple had a trip to Punta Cana planned for Spring 2022, which Miles spoke about on his Instagram page. But in an update, he announced that he would be canceling the bae-cation to focus on his mental health. He was open on the show regarding his experiences with clinical depression.
In the post, per Screen Rant, Miles said he needed a reset to "relentlessly focus" on his mental health and wellbeing, captioning the post: "Peace & healing to all this holiday season." Many wondered whether the couple were still together, as their social media pages were not featuring one another as much.
Whether or not they were having actually marital issues at the time, one fan on Reddit noted that the couple is "contractually obligated to Kinetic" the production company that produces MAFS and its spinoffs that Karen and Miles appear in. The fan continued: "So…if things did go sour, they may have to wait to have it documented." 
Miles and Karen's relationship issues played out on their season of 'MAFS'
On the show, Karen and Miles' differences were clear before they even met at the altar. Fans remember Karen ultimately wanting to back out of the wedding after finding Miles' Instagram account and feeling his posts revealed he was too emotional and sensitive. She ultimately went through with the wedding. 
Karen was viewed as being an ice princess of sorts, and lacking vulnerability. While Miles was viewed as the man of anyone's dreams that Karen didn't appreciate. They made great progress throughout the eight-week experiment. Miles learned to be patient with Karen as she worked through past hurts that made her afraid to open up. And in turn, Karen learned how to let Miles in. They chose to stay together on Decision Day.