'Married at First Sight': Karen Reveals How She First Told Miles She Loved Him
Karen Landry and Miles Williams surprised many Married at First Sight fans by staying together on Decision Day – and beyond. The couple sometimes seemed to be at odds on Lifetime's Married at First Sight season 11 in New Orleans, and many viewers predicted they wouldn't make it.
Since filming for the show wrapped, however, Karen and Miles have proved their doubters wrong. They launched their own YouTube channel, where they often gush about their marriage and reveal behind-the-scenes secrets about how their relationship blossomed when the cameras were off.
In a recent YouTube Q&A session, the Married at First Sight couple shared the sweet story behind their first exchange of the three little words "I love you."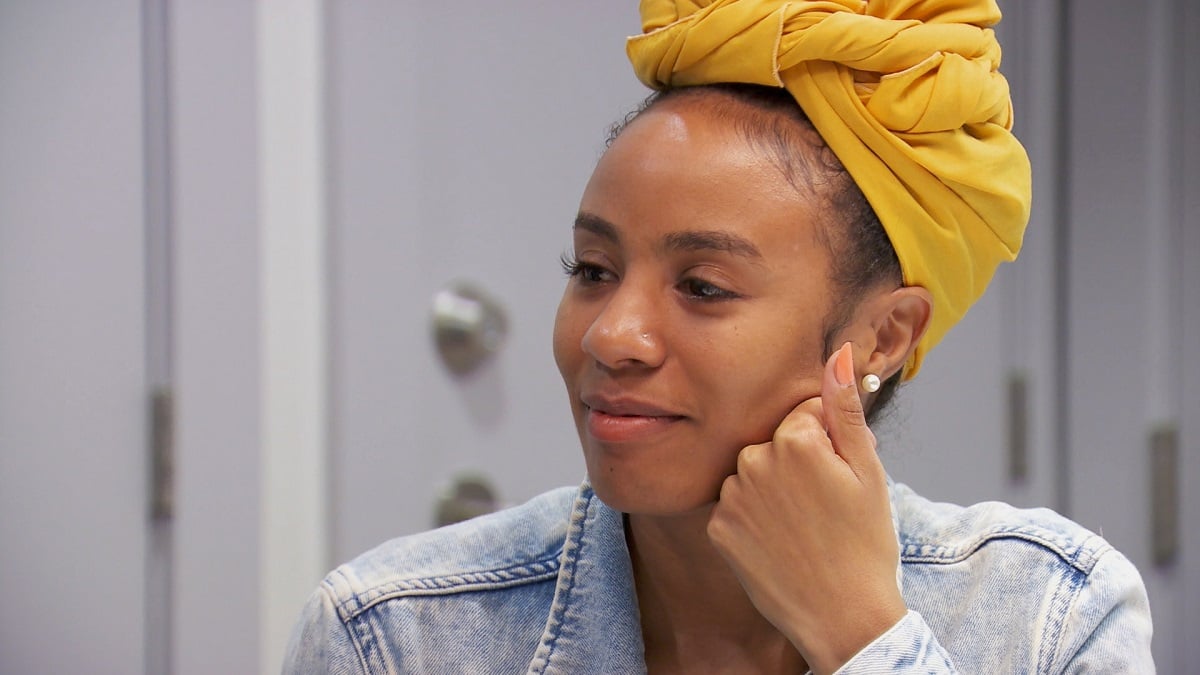 Karen told Miles she loved him first
Karen was often criticized by fans for what appeared to be her lack of interest in Miles on-screen. Some Married at First Sight viewers thought she seemed "cold" and lacking in affection.
Still, Miles and Karen have repeatedly insisted that their relationship was often different when they weren't being filmed. The constant presence of the cameras sometimes made Karen anxious, and the couple's marriage truly deepened when they finally had time to themselves.
In fact, Karen revealed in her recent video with her husband that she was the one who said the "L" word first.
And she didn't shy away from expressing her love in an unconventional way (just as she chose to get married in an unconventional way, too): "I did it kinda weird, y'all, I'm not gonna lie," she laughed.
The 'Married at First Sight' star revealed she first said 'I love you' in a text
Miles' wife went on to explain that she is "an energy person." When she feels something and it feels right, she goes for it. The same was true of the Married at First Sight star's first proclamation of love to Miles.
"I was up one night, awake, just thinking and processing a lot," she said of the night she decided to go for it. "I was thinking about all the people in my life that I'm grateful for, and just my journey in life."
Naturally, Karen's relationship with Miles was part of that reflection. That's when it hit her: She was in love.
"I was like, you know what? I really love him," Karen gushed. "I love him, and I want him to know it."
But Miles was fast asleep when the revelation came to Karen. She didn't want to wake him up, but she also felt it was the right time to share her feelings – so she did it in a text.
"I ended up texting him that I loved him, because it was just on my mind and my heart, and I didn't want to wake him up," Karen said.
Miles was 'taken aback' by his wife's unconventional declaration of love
Of course, Miles was a bit shocked when he woke up in the morning to his wife's first-ever "I love you."
Explaining that he was happy to receive the text, but also "taken aback," the Married at First Sight star said, "The next morning, I was like, 'What was that last night? What got into you?'"
Karen and Miles communicated about the text – as they do about everything, Karen shared. She explained why she made the surprising choice to text him while he was asleep. Fortunately, Miles was ready to return his wife's feelings, and he told her "I love you" in response.