'Married at First Sight': Katie Conrad Makes a Big Move For Her New Man After Her Breakup From Derek Sherman
Katie Conrad and Derek Sherman quickly became one of the most controversial couples on Lifetime's Married at First Sight season 10 in Washington, D.C.
While Derek and Katie hit it off at first, 27-year-old Katie often alarmed Married at First Sight fans with her push for Derek to profess his love to her before the eight-week filming period was up. Katie's jealousy and temper, coupled with her admission that she still had feelings for her ex (with whom she hooked up shortly after filming wrapped), also made some fans wary.
But Katie insisted that she and Derek simply weren't a good match, and the pressure-cooker situation brought out a side of her she didn't love.
Katie and Derek ultimately decided not to stay together, despite electing to try a little longer to make their marriage work on Decision Day. Since then, Katie has debuted a new man that she seems head over heels about. Recently, she took to Instagram to reveal that she even moved to the Mississippi Gulf Coast for her boyfriend.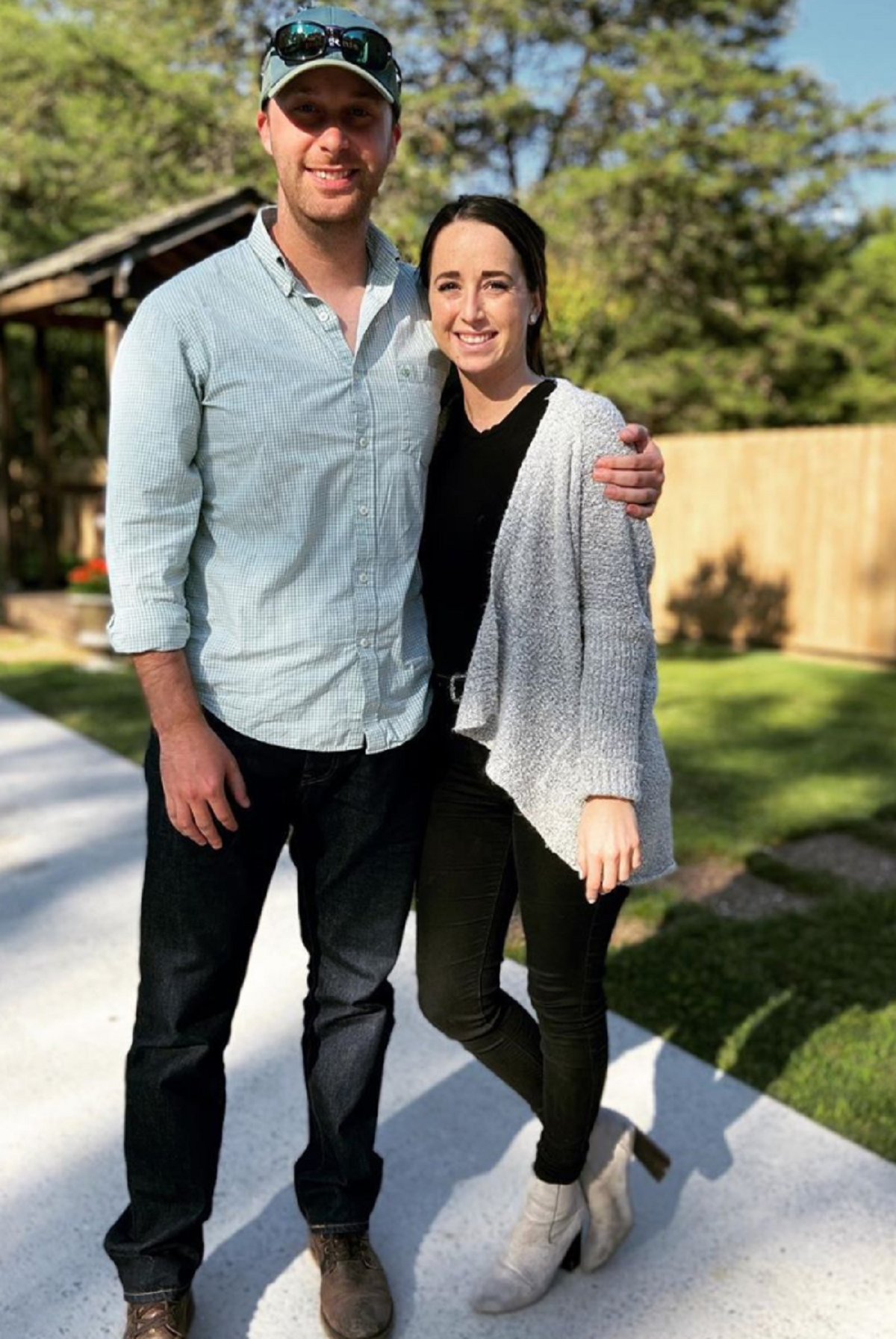 Katie regularly gushes about her boyfriend on social media
Katie first revealed her new man, Air Force officer Brandon Eaves, shortly after Mother's Day 2020. Showing off a picture of herself with the 28-year-old—whom she met on the dating app Hinge—in his hometown of Chattanooga, Tennessee, the Married at First Sight star gushed about her boyfriend and said she'd already met his family.
"Spent the weekend celebrating this amazing guy's mama in his hometown and couldn't be happier," Katie wrote in the captions.
RELATED: 'Married at First Sight': Derek Says He 'Doesn't Feel Sexually Excited' After His Fights With Katie
Over the following weeks and months, it became even clearer that Katie and Brandon had much more than a fling going on. During one Instagram Live, Katie told a fan that she agreed to appear on Married at First Sight "in hopes of meeting this dude," referring to Brandon. The couple also hinted that they were undertaking a big move together soon.
Derek's ex-wife has also taken to Instagram posts and stories to point out how little they fight, as well as to add sweet captions to their cute couple's photos like "always better when we're together." When she turned 27 in Aug. 2020, Katie wrote a poignant message of thanks to Brandon, even hinting that he might be the love of her life.
"Big thank you to my @brandonzeaves for the best birthday ever," she wrote on Aug. 6. "You're the best thing to happen to me and the only birthday gift I need."
RELATED: 'Married at First Sight': Mindy Shiben Tells Elizabeth Bice She Met Her Latest Fling Through 'Married at First Sight'
The 'Married at First Sight' star revealed that she moved for her new relationship
Recently, Katie revealed that she was willing to go the distance for her relationship with Brandon. In Sept. 2020, she shared a photo of herself with Brandon tagged on the Mississippi Gulf Coast.
"Y'all look so happy!" a Married at First Sight fan wrote to Katie. "Did you have to give up your job to make this move?"
"I did," Katie affirmed, adding sweetly: "But there's other jobs, not another him."
According to LinkedIn, Brandon started working at the Air Force base in Biloxi, MS, in July 2020. So it's likely that Brandon and Katie are living somewhere near there. Katie hasn't revealed where she works now, but she is a mental health professional, so it's probable that she plans to continue her work in that field.
RELATED: 'Married at First Sight': Meka Jones Has a Surprising Reaction to Her Annulment From Michael Watson
Katie's castmates congratulated her about moving on in her life
While Katie was a controversial figure during her time on Married at First Sight, many fans—and other cast members—have offered her support for her new chapter in life. After her breakup with Derek, Katie was open about the fact that she and Derek were simply not right for each other. Now, from the looks of social media, it seems she may have found her match.
"Beautiful pic! Y'all look so happy," Katie's castmate Mindy Shiben (who was married to the infamous Zach Justice) commented on Katie's latest snapshot.
RELATED: 'Married at First Sight': Fans Speculate About Whether Katie Conrad Went On a Date With Zach Justice
Meanwhile, other Married at First Sight fans called the couple "too cute for words" and said they were happy that she "found love" and hopefully met her person. Several of Katie's followers assured her that "things happen for a reason" and that her own love story might have been no exception.