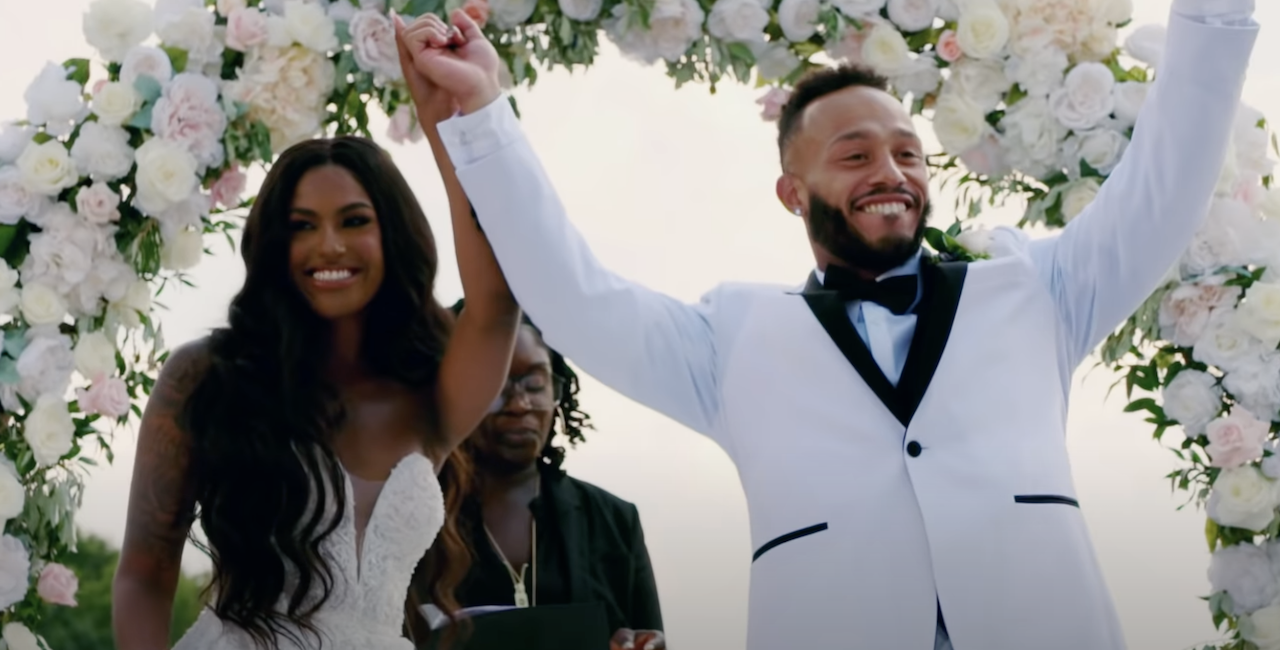 'Married at First Sight': Katina on What Made Olajuwon Realize the Error in His Ways
'Married at First Sight' fans were not fans of Olajuwon because of the way he complained to and about Katina. But Katina says there's more to Olajuwon that meets the eye.
Many Married at First Sight fans were not rooting for Season 14 couple Olajuwon and Katina to make it past Decision Day. Olajuwon appeared harsh and emotionally abusive at times to his wife. Some also felt he lacked accountability. But Katina says the show didn't capture his full self. She also says that watching the show caused a shift in his attitude and behavior.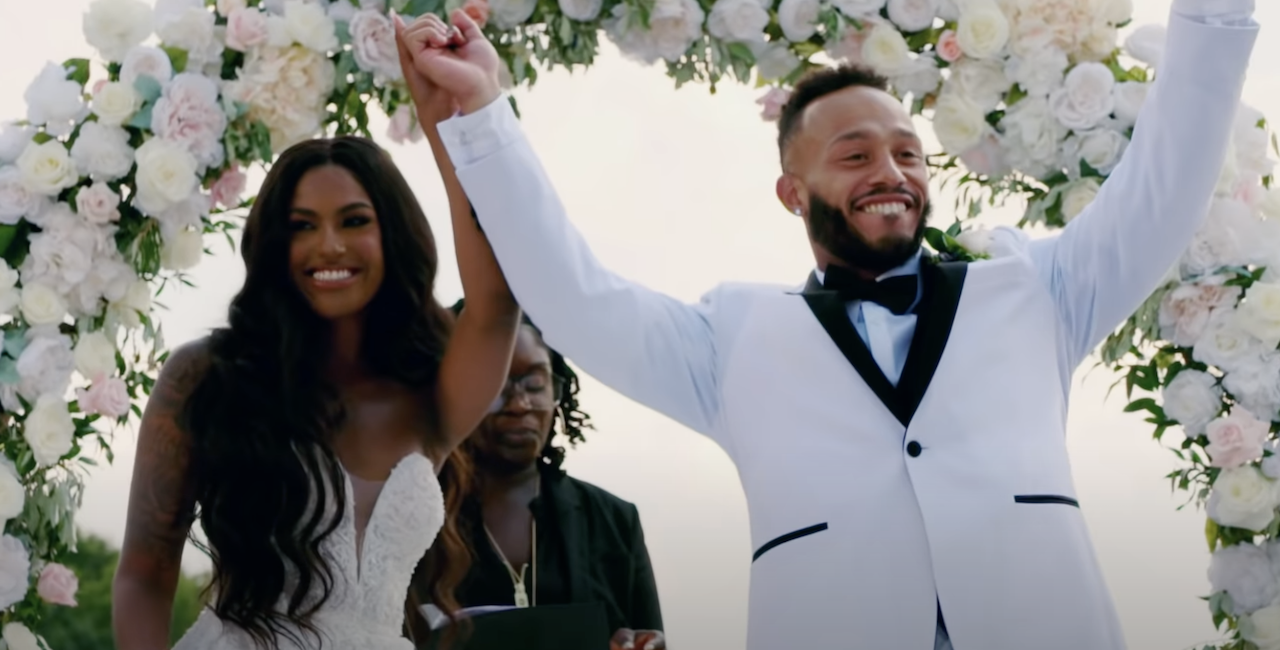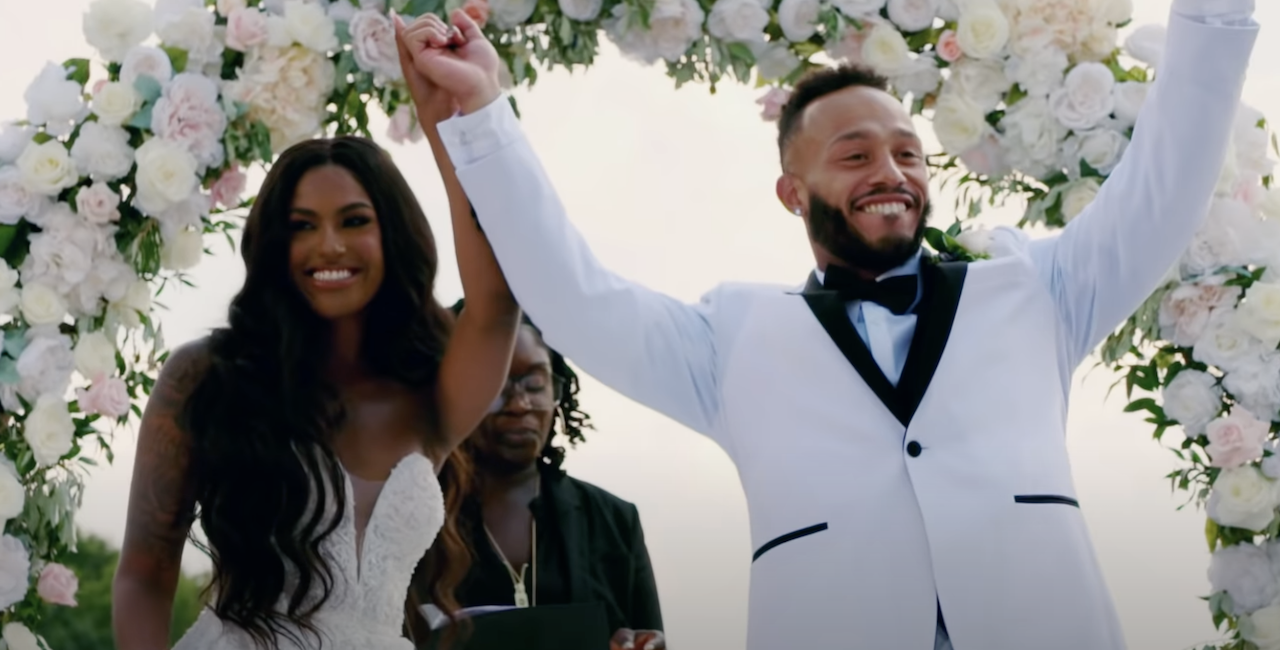 Olajuwon was extremely critical of Katina throughout the show
Fans watched Olajuwon critique Katina's cooking and domestic skills in nearly every episode from them moving in together. Katina admitted on their wedding day that cooking is not her best asset, but he insisted they could work on it together. Olajuwon also did not tell the experts that his wife not cooking daily was a deal-breaker for him, but he had no problem letting Katina know. 
In episode 10, Olajuwon arranged a cooking class for the two of them and berated her in the process. He related her not cooking for him to her not being viable as a wife, telling her: "I need to see where you are as a woman." He added in his confessional: "If you don't want to cook, what are you going to do? Are you going to clean?! I can't settle with somebody if I think they don't have a base of being an adult because they don't have enough life experience, and that's the disconnect that I'm having with you. That's how I truly feel."
She says Olajuwon watching himself back on camera was a turning point
Living the experience had its challenges but Katina says Olajuwon has grown in abundance. Many didn't think Olajuwon was worthy of a woman like Katina, but she never saw it that way. While she says some of the comments he made were hurtful, once he saw himself on the show, he wanted to be better. 
"A lot of people don't get the opportunity to see how they are so when you get to watch yourself and how you come off, it's like 'Oh wow.' You're either going to be somebody that's like 'I don't care' or you're going to be someone who's going to be like 'I really don't like that about myself.' So, for Olajuwon, he was like, 'What? This was mean!' It was kind of like an outer-body experience for him," she explained during an interview on the Are You My Podcast. 
Why she was able to look past Olajuwon's flaws
Katina admits that watching the show back was difficult at times. Even more so, it was hard to digest some viewers' reactions regarding her decision to stay married to Olajuwon. But in spite of everything, she says it was worth it because Olajuwon made necessary changes to improve himself and their relationship, explaining:
I'm the laid-back one in the relationship, as you guys see. When I first met him, we had a connection and I wish that everybody got to see more of the good times we had together. But, when we got into things, they were big moments, so, of course, we're going to see big moments throughout, that's part of my journey, and it makes for great television. For me, it's just more that I focus on how good we got along for the most part and it's just you're growing with someone every single day. You have to look at someone's actions. Olajuwon's actions showed me that he wanted to be a committed husband and since we got married, every day – I think people think it's like he just snapped a finger and was like, 'Oh I'm changed today.' No. When I met him, it was like an every single day process.
The couple still lives in Boston, MA. As of now, they have no intention of moving, despite Olajuwon's dream to move to Florida.