'Married at First Sight': Lindsey Says Mark Slid Into Alyssa's DMs
Alyssa returns. The divisive Married at First Sight Season 14 participant recently left the show following her split with husband Chris. But apparently, she's not gone for good. During an appearance on Married at First Sight: Afterparty's March 9 episode, fellow Boston bride Lindsey shocked everyone when she revealed that her husband Mark had been messaging with Alyssa following her dramatic exit from the series. 
Lindsey calls out Mark's 'shady' behavior on 'Married at First Sight: Afterparty'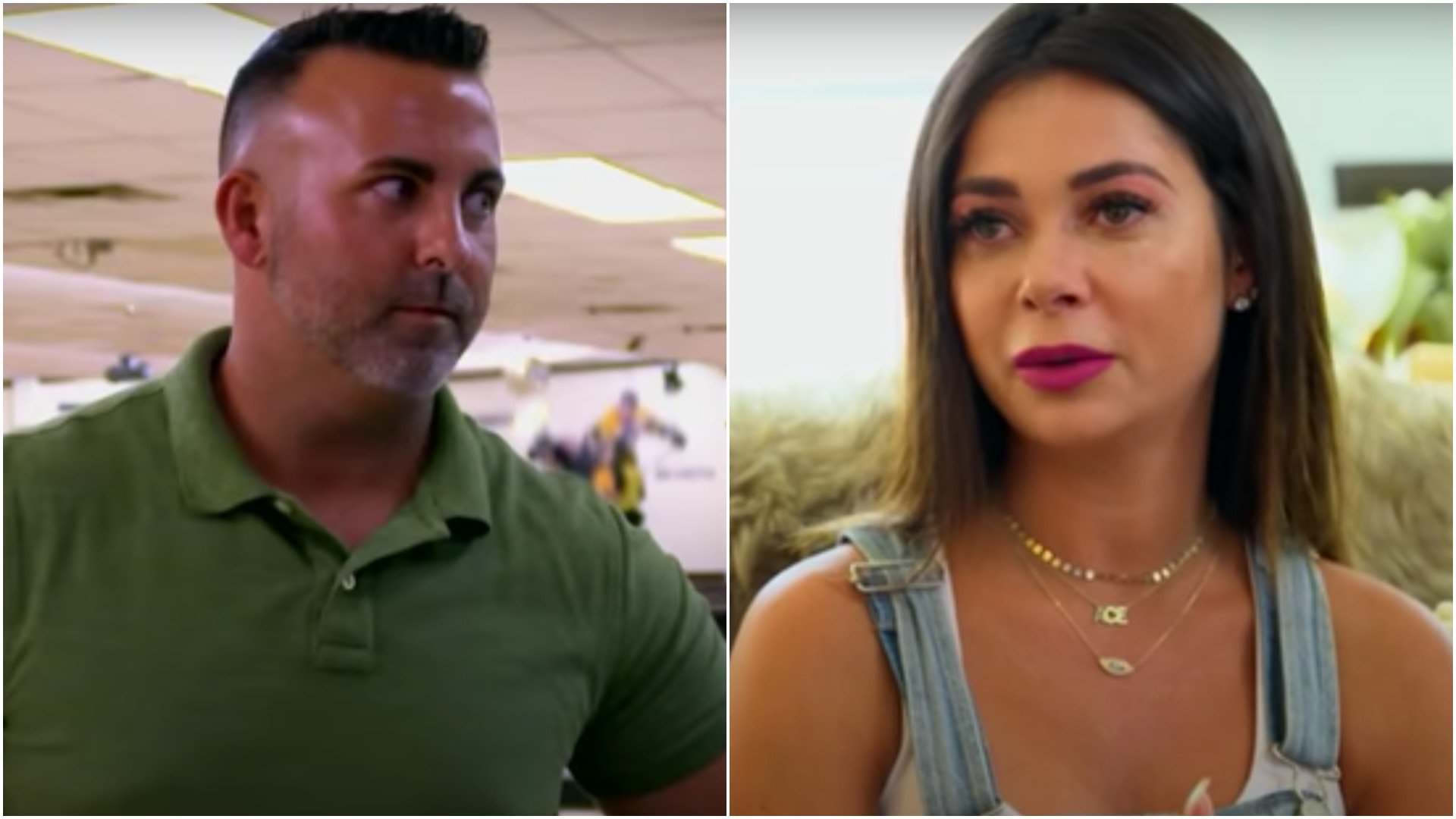 RELATED: 'Married at First Sight': Alyssa Walks Out After 'Afterparty' Host Keshia Knight Pulliam Asks Why She Went on the Show
During her appearance on Afterparty, Lindsey reacted to a clip of Mark telling the other husbands that he feels his wife doesn't always communicate in the way that he would prefer.
"He's entitled to his opinion," Lindsey said. "I think it was really tough for me to listen to him when he was being so shady with sliding into Alyssa's DMs."
The revelations that Mark and Alyssa had been communicating got a dramatic reaction from host Keshia Knight Pulliam, who immediately wanted to know what exactly was going on between the two.
Alyssa 'is like a cockroach,' Lindsey says 
Lindsey was more than happy to share her side of the story. She opened up about Mark the Shark's habit of messaging with the other Married at First Sight bride, who reluctantly left the show weeks before Decision Day after her husband Chris asked for a divorce.
Though Alyssa's words and actions had made it clear she had no interest in a relationship with the man the experts had matched her with, she wouldn't tell him she was officially done. Instead, she insisted she wanted to stay on the show for the "experience" of living in the same apartment building as the other couples – even though she also refused to share a living space with Chris. 
"Alyssa is like a cockroach that never disappeared," Lindsey said. "Alyssa's coming by this apartment every single day."
Mark told Lindsey he just wanted to see how Alyssa was doing 
Lindsey went on to say that she confronted Mark about whether he was privately messaging Alyssa.
"He's like, 'Well, uh, yeah, I messaged her to see how she was doing post-cameras,'" she said, doing an impression of Mark. "And I was like, 'Why?' She's not your friend. She's not our friend. She doesn't wish us well. So why would you engage with her?"
Lindsey went on to say that Mark told her he wants "to be nice to everybody" and wants "everybody to like me."
Pulliam called on Olajuwon, who was also a guest on Afterparty, to back up Lindsey's claims. He seemed reluctant to get involved in the potential drama. But he did suggest that Alyssa might have been looking to connect with the other couples for support after her marriage to Chris crashed and burned.  
New episodes of Married at First Sight Season 14 air Wednesdays at 8 p.m. ET on Lifetime.
Check out Showbiz Cheat Sheet on Facebook!
RELATED: 'Married at First Sight': Olajuwon Tells Katina She Isn't on a 'Wife Level'