'Married at First Sight': Miles and Karen Williams Open Up About Their Sex Life Now and What it Was Like to Watch the Show
'Married at First Sight' stars Miles and Karen Williams recently opened up about their relationship in a new YouTube video.
Miles Williams and Karen Landry – now the Williams family – were a controversial couple at first on Lifetime's Married at First Sight season 11 in New Orleans.
Many Married at First Sight fans criticized Karen, 30, for not being more physically affectionate with 26-year-old Miles. The couple went through many ups and downs in their marriage before ultimately deciding to stay together on Decision Day.
Now, the couple has been married for nearly a year – and the newlyweds seem to be doing better than ever. Miles and Karen recently released a YouTube Q&A in which they answered Married at First Sight fans' burning questions about their relationship.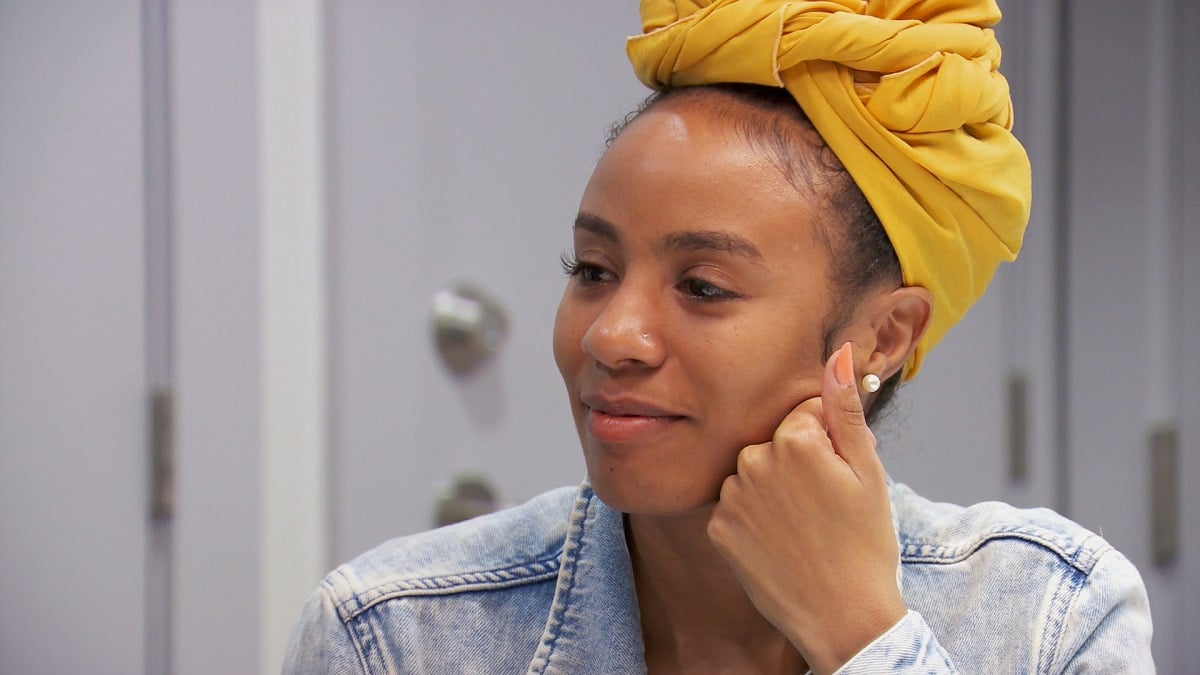 Karen admitted that it 'sucked' to watch herself on TV
While Karen and Miles said they were settling into married life with ease, they admitted that the process wasn't always easy. Karen, in particular, struggled to feel at ease with the cameras and crew members around at all hours. She found it difficult to watch Married at First Sight episodes when they finally came out.
"It sucked watching the show back, so I stopped," she told fans, adding that she actually only watched two or three episodes before she stopped watching.
"Personally, I felt like that was the hardest part," Miles agreed of watching Married at First Sight when all was said and done. "Not only are you watching yourself on TV, but you're watching it as other people are watching it."
It was particularly hard to watch the show when they "knew the world was watching it" and would make negative comments about their relationship, even as they already knew they'd stayed together.
The couple also revealed that watching the show sometimes caused friction between them. They had some disagreements over things they saw on Married at First Sight – like comments they made about each other behind the scenes – which didn't always show the full story or reflect how they truly felt.
The 'Married at First Sight' couple had a better relationship off-camera
While the Married at First Sight filming process captured some tense moments between Miles and Karen, they said they were actually "always cool" behind the scenes. Miles explained that their main goal was simply to find out whether they wanted to stay married or not. In fact, their relationship was never as fraught as it might have seemed on the show.
Miles went on to tell fans that he wasn't as concerned about their relationship as he might have seemed to be on Married at First Sight. Their off-camera relationship was always better, especially because Karen disliked the presence of the cameras so much. Most of their growth as a couple happened when the cameras were off.
"When the cameras were gone, everything got easier," Karen asserted. "Literally everything." After filming wrapped and the Lifetime crew left for good, she even ripped the final camera off the wall as a celebration of her newfound freedom. Finally, the couple felt they had room to breathe and truly improve their marriage.
Miles said his 'needs were met' when it came to sex
Naturally, several Married at First Sight fans wanted to know how the couple's sex life was going now.  
After a few months of marriage, Miles notoriously said that Karen had virtually never initiated physical intimacy or affection, even hugging or kissing. Meanwhile, at the Married at First Sight season 11 reunion and in their later YouTube videos, the couple seemed more than comfortable with each other physically.
"Is physical touch/intimacy still hard for Karen, or is it easier because you all know each other better?" one fan wanted to know.
"It's so hard for me, y'all," Karen joked, laughing off the question before reminding fans that it had been almost a year now.
"And this one does not get out my face," Miles laughed.
"I get on his nerves," Karen said of her frequent displays of affection with her husband. "It's cute, though."
As for the "sex life" question, Miles was more than happy to clear it up once and for all. The Married at First Sight star said he still received plenty of comments on social media about the lack of intimacy with his wife when they were on the show.
"My needs are met," he said confidently. "We're good."
Fans were happy to see the couple so obviously in love
Fans chimed in to celebrate the couple's obviously happy marriage. Many viewers said they'd been rooting for Miles and Karen all along, and they were thrilled that they'd worked through their challenges together.
One Married at First Sight fan noted that the newlyweds seemed much happier away from the cameras' glare and the pressure of filming.
"Love how Karen looks at Miles now," they wrote. "Obviously turning off the cameras let them both breathe and bloom."
Another fan sympathized with Karen's challenges with reality TV. "I can't imagine being filmed 24/7 for the WORLD to see every blemish, hear every mispronunciation and be prepared for the backlash and questioning of everything," the supporter wrote.
Many Married at First Sight fans also noticed the "incredible chemistry" and warmth between the pair.
"Karen is all over her husband, touching him, and the way she looks at him…[you] can really see that they are in love," one commenter gushed.
"Karen is looking at Miles like he is her protector and friend, her lover and listener!" another raved.
In the future, Karen and Miles said they hoped to grow their presence on YouTube with cooking videos, more juicy Q&A sessions, and other content to celebrate their marriage.